Coconut Butter Energy Balls With Dried Goji And Cranberries
There's never enough time to prepare snacks every day yet there's always a wish to have something easy to grab and snack on. Something that gives you energy, tastes great and has a sensible price. These plant based energy balls are my go-to make ahead sweet treats for energy because they have a long shelf life, taste great and are easy to prep. All you have to do is place everything in a blender or food processor, blend and simply shape into balls.
These balls are made entirely of homemade coconut butter mixed with dried cranberries and goji, rolled into balls and then dipped in dried pink pitaya powder. You can mix in a tablespoon or so of honey or maple syrup if you'd like them sweeter, but I recommend trying them out without any sweeteners. You can, instead, mix in more dried cranberries.
I have not given any amounts of the ingredients here because I eyeball everything and because you cannot make a mistake in this recipe. Blend a medium packet of dessicated coconut into coconut butter and add any amount of dried berries.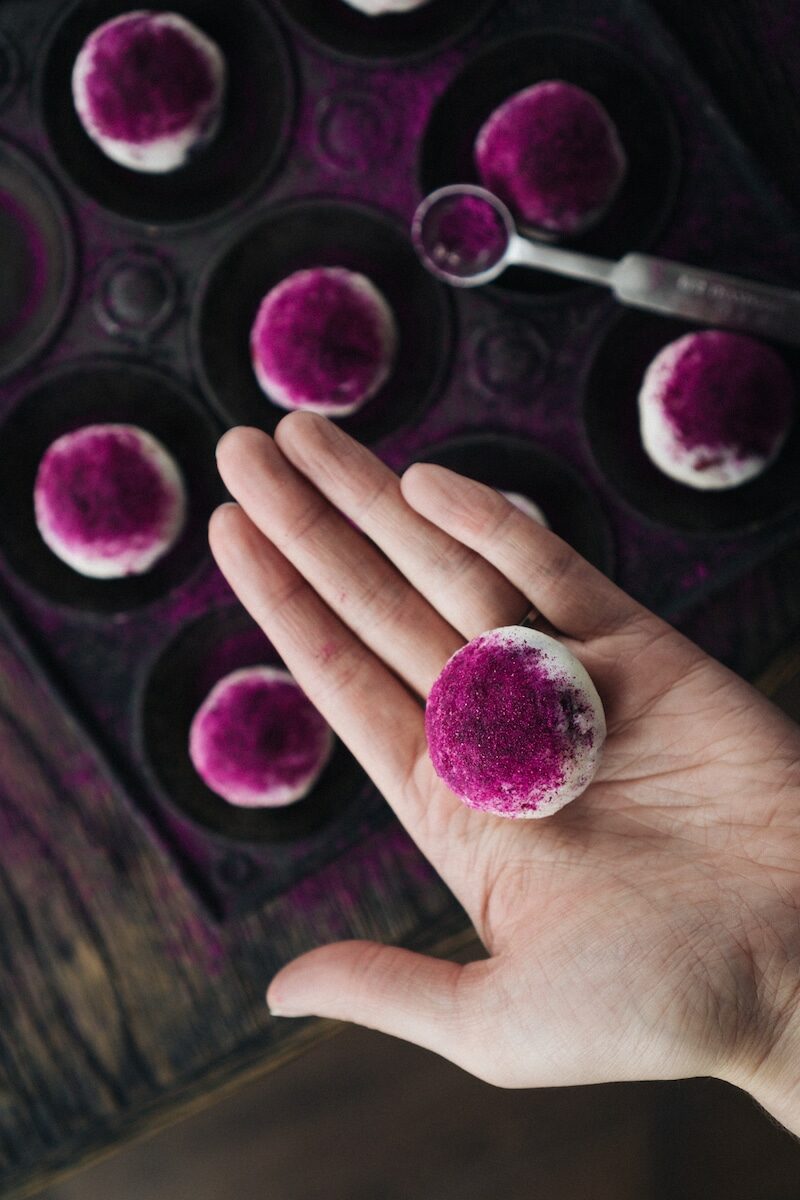 Instructions
To make these balls you either have to make your own coconut butter or soften the store-bought coconut butter (heat it on the stove until soft). To make coconut butter at home you simply need to process the shredded coconut flakes in a blender until you get a smooth paste – this usually takes about 3 minutes.
Add a sensible amount of shredded coconut (I usually add about 3 cups) into your blender or food processor as it will decrease in volume significantly once blended. If there's too little coconut, your blender simply won't be able to blend. So my advice: make more coconut butter as you can store any leftovers in your cupboard for future use in porridges, on toasts, etc.
Once your coconut butter is freshly made, it will be soft like any nut butter. Place the freshly made coconut butter in a bowl, add some dried cranberries and goji. Stir to combine. Use a generous amount of berries, but have one thing in mind – the more dried cranberries, the sweeter your energy balls will be. As coconut on itself is already naturally sweet, you don't need to sweeten too much. Alternatively, you can add dried berries into a blender over freshly made coconut butter and process until smooth.
Leave the coconut and dried berry mix to harden until pliable, approximately 30 minutes. Once manageable, roll into small balls and place them in a fridge for another 30 minutes, then roll in a superfood powder of your choice. Store in the fridge if you want harder energy bites or in a cool place for softer treats.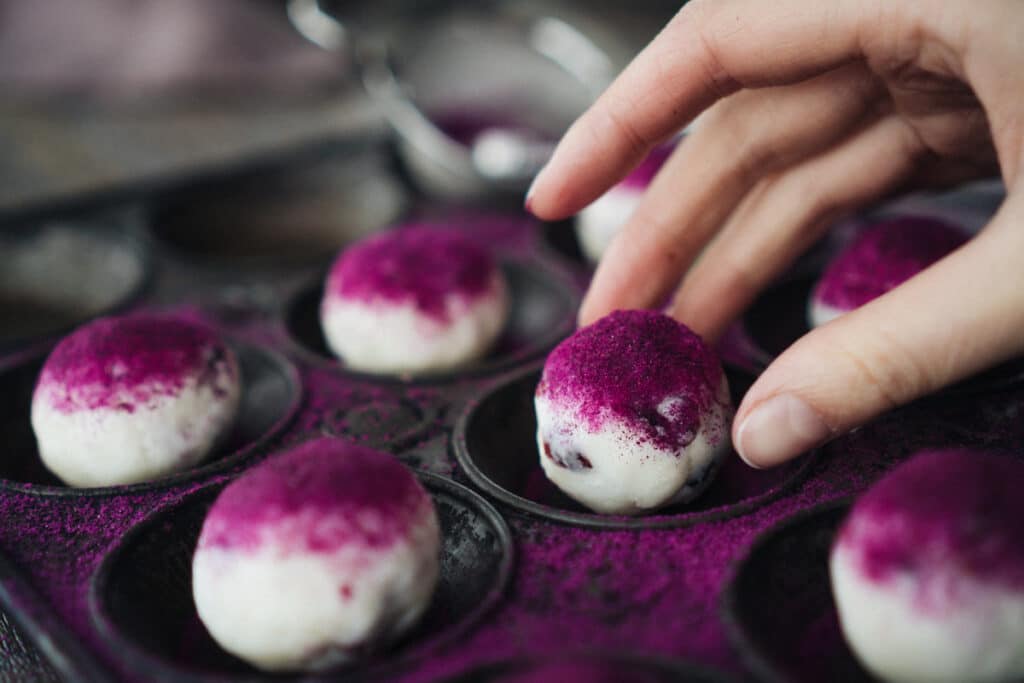 Ingredients
shredded coconut flakes (start with at least 2-3 cups)
dried cranberries
dried goji berries
pink pitaya powder or acai powder to decorate