Coconut Energy Balls
Quite a classic version of coconut energy balls. I realised I had to share this recipe after a long weekend in the countryside with my friends where I had brought a box of these with me. They were quite a treat by the fireplace with a hot cup of tea/coffee. Basically the moral of the story is that my girlfriends found it hard to believe when I told them all you need is 4 ingredients and 10 minutes to make these. So here I am sharing the knowledge on coconut bliss with you.
I think it's useful to have one or few favourite energy ball recipes in your recipe book/folder so you won't have to waste time in search for ideas when a craving kicks in. This one's my go-to.
These Coconut Balls Are:
Easy to make
Budget-friendly treats
Wholesome: can be a good source of fibre, healthy fats, plant protein
Long shelf life
On-the-go energy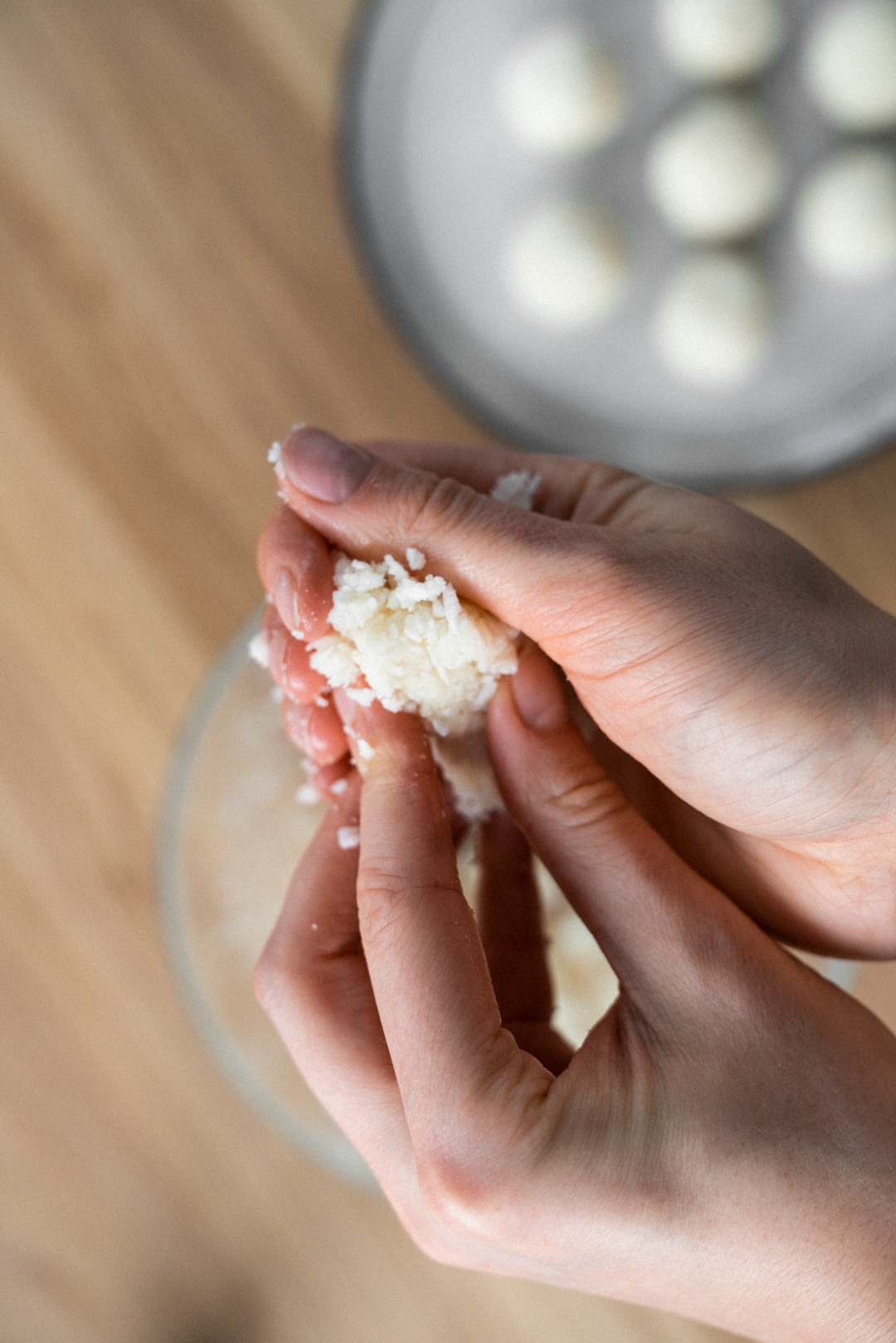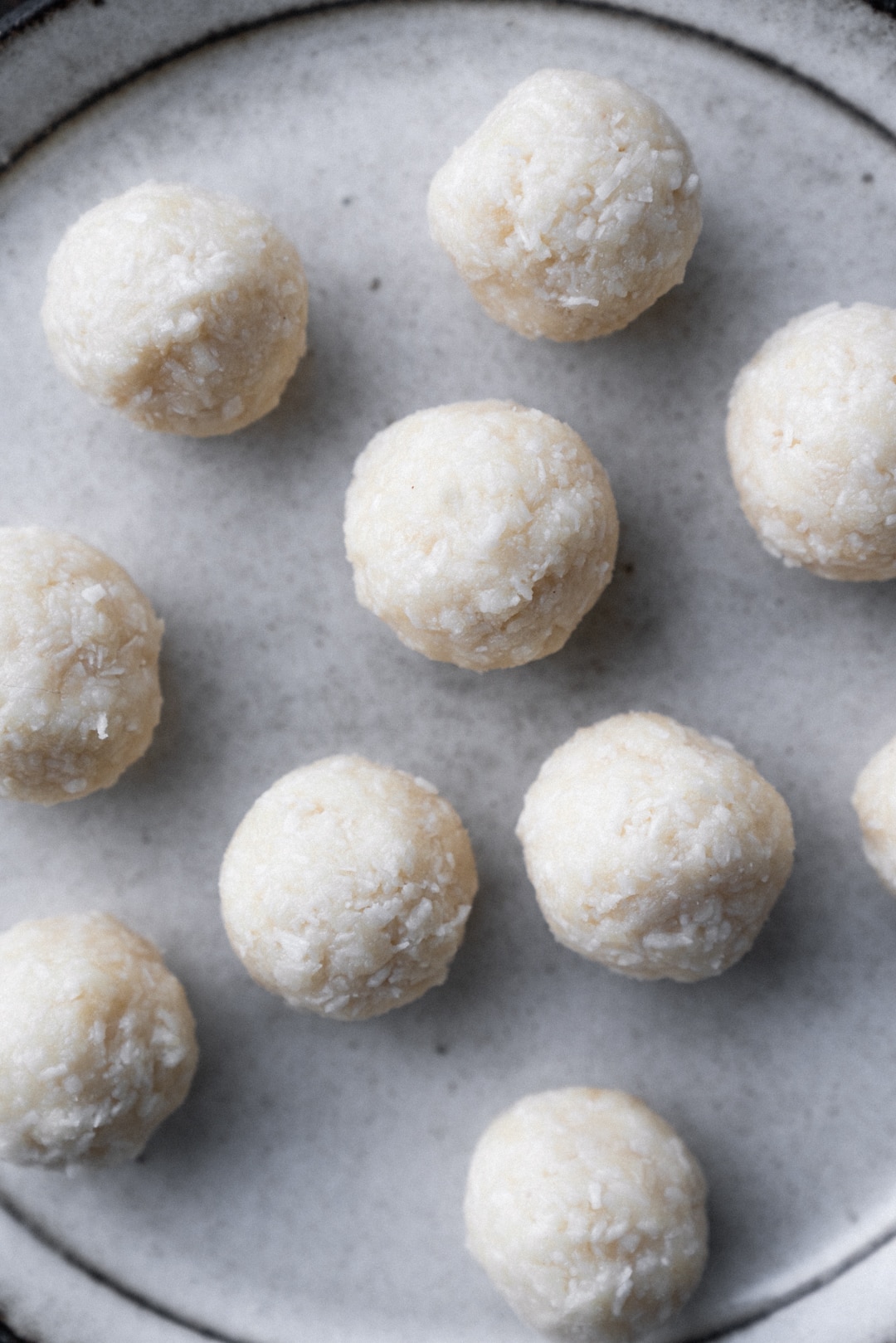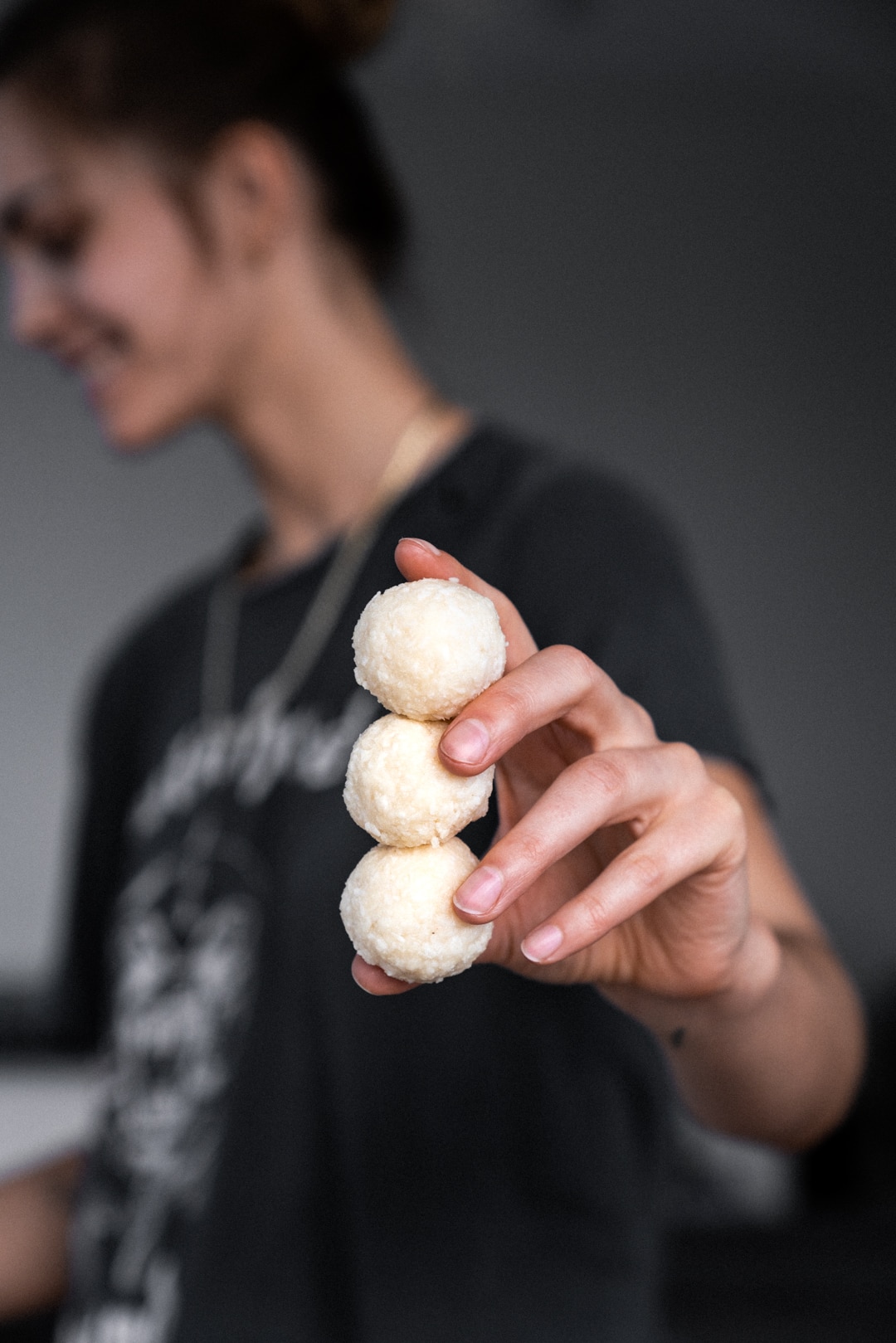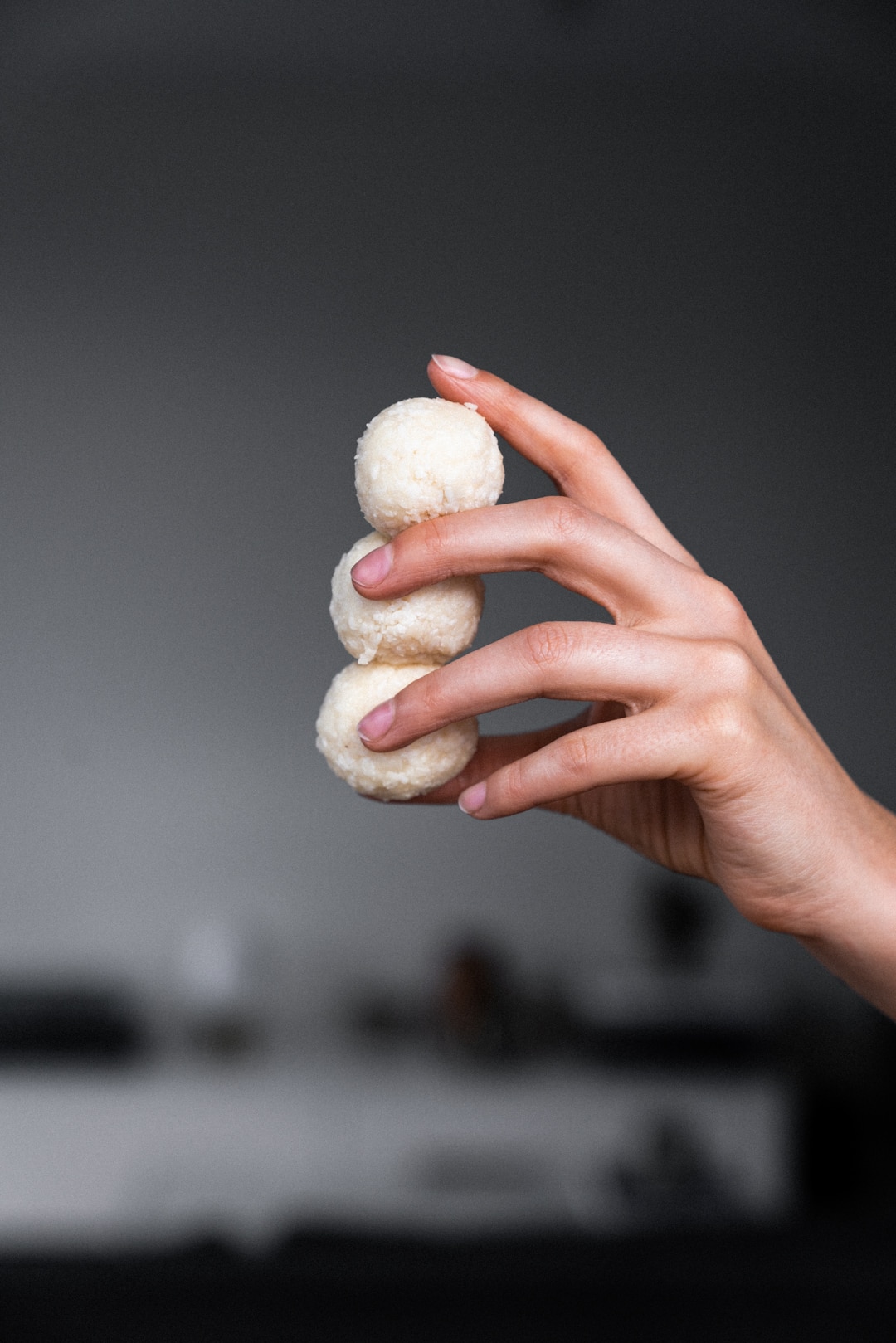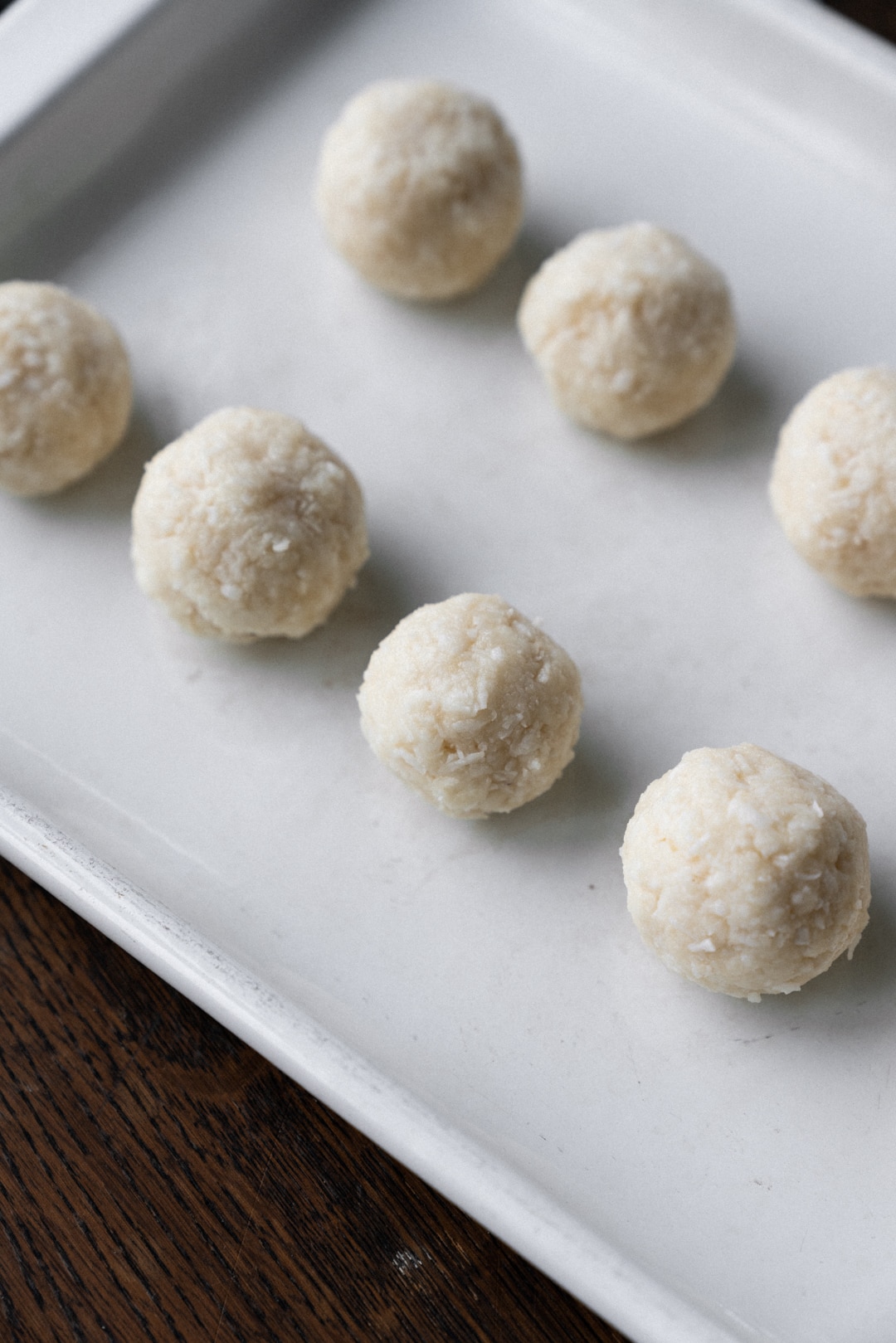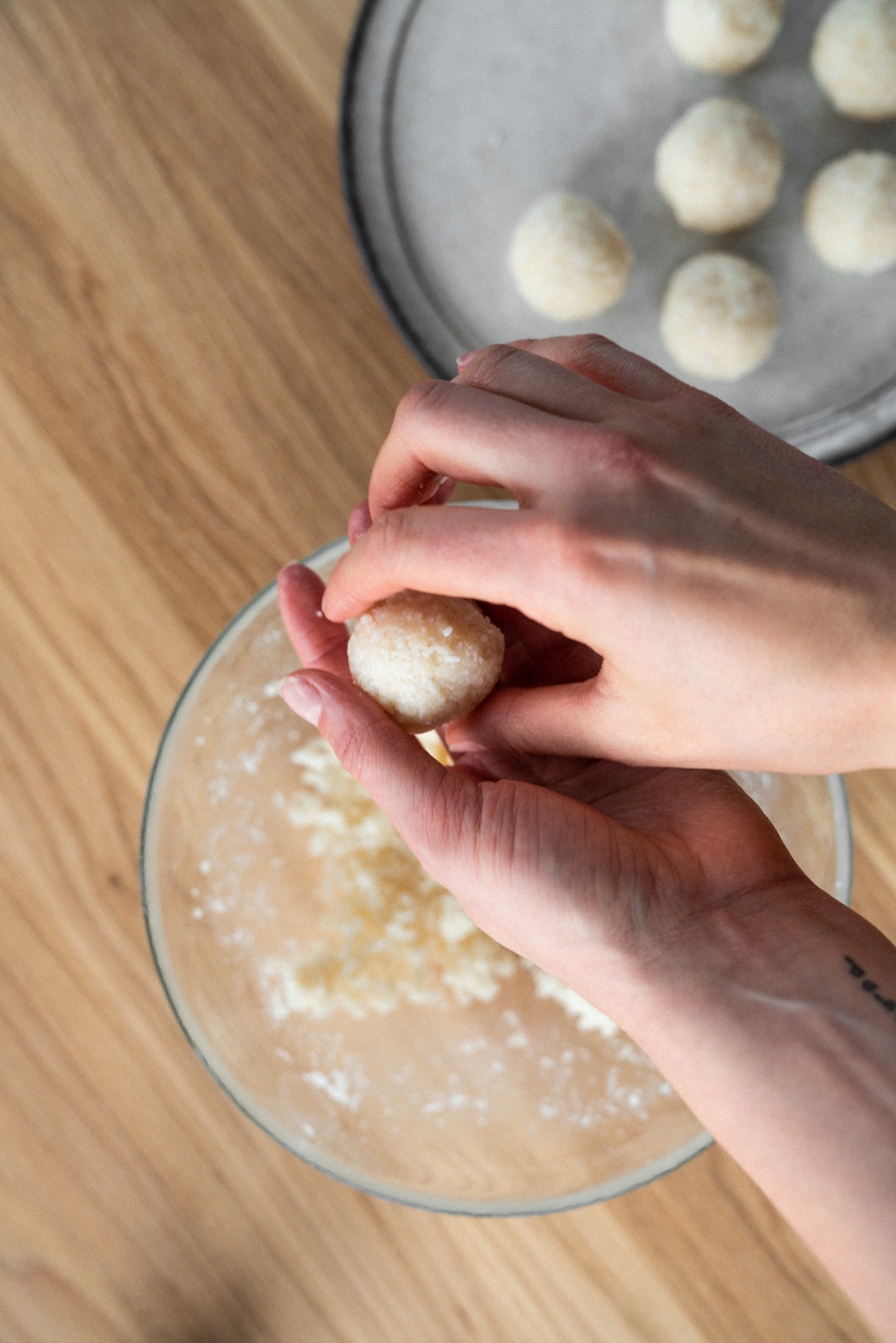 Instructions
Firstly make the coconut butter which is simply blending the shredded coconut into similar to nut-butter consistency. Pour 130 g of shredded coconut into a food processor/blender and blend on high until it reaches a creamy consistency.
Mix the homemade coconut butter with the remaining shredded coconut, coconut oil, maple syrup and a pinch of salt. Mix well to make sure everything is evenly incorporated, don't be afraid to use your hands.
Now shape medium sized balls and place them on a plate. Put in the fridge to chill for at least 30-60 minutes before eating.
Store in an airtight container in the fridge, bring to room temperature 30 minutes before eating for a softer texture because the coconut butter and oil solidifies when cold.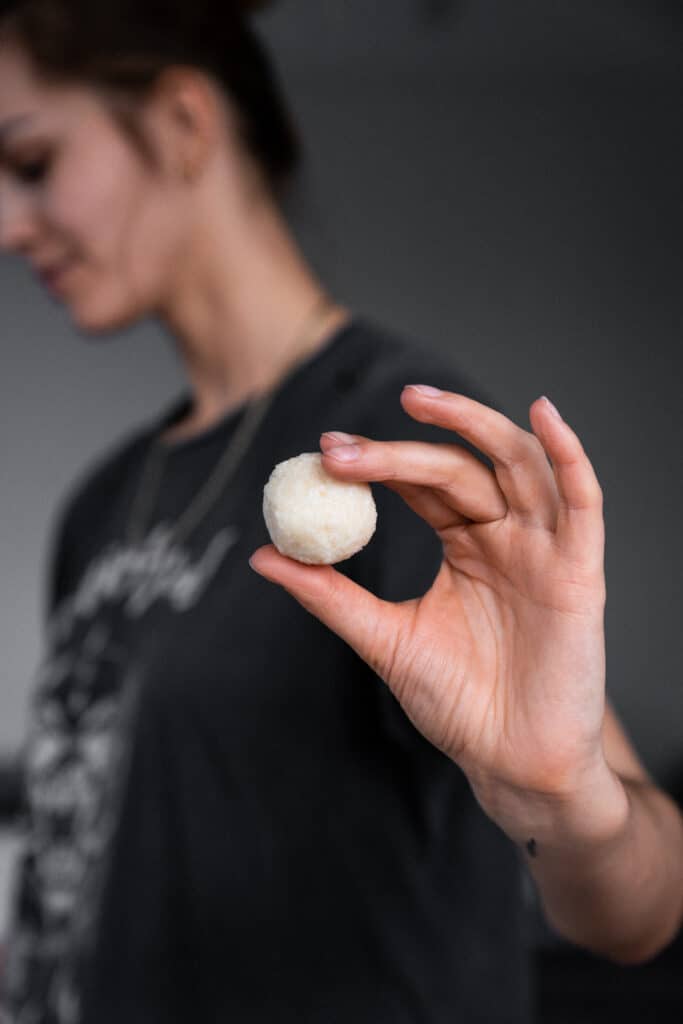 Ingredients
230 g of shredded coconut
2 tbsp of coconut oil
2-3 tbsp of maple syrup
a pinch of sea salt