Creamy Coconut Chia Pudding With Passion Fruit
My favourite way to eat chia – as a pudding. Coconut milk takes this breakfast dish to next level.
Nutritional benefits of chia
Rich in omega-3 fatty acids
Rich in magnesium, calcium, iron, B vitamins
Rich in fiber
Chia seeds can absorb up to 12 times their weight in liquid, which is how a chia pudding is born. The seeds develop a gel-like coating that gives chia pudding the famous creamy pudding-like texture. Chia seeds are neutral in taste, that's why they make a great flavouring base.
My favourite is coconut chia and I like to upgrade it with a few tablespoons of thick coconut yogurt, which gives it a hint of tanginess and makes it extra creamy. I love pairing it with banana and I love the contrast of creamy pudding with zingy passion fruit in this recipe.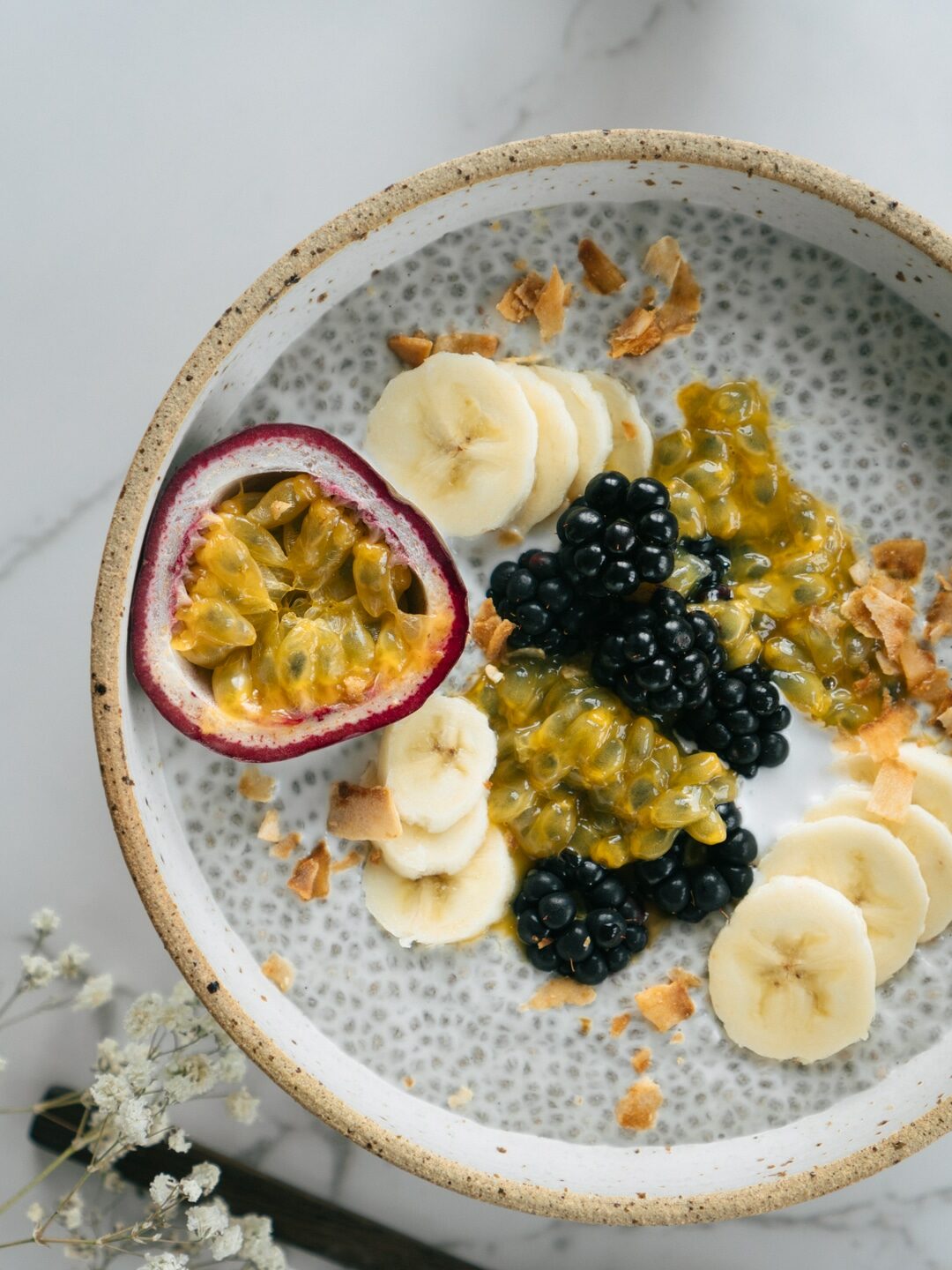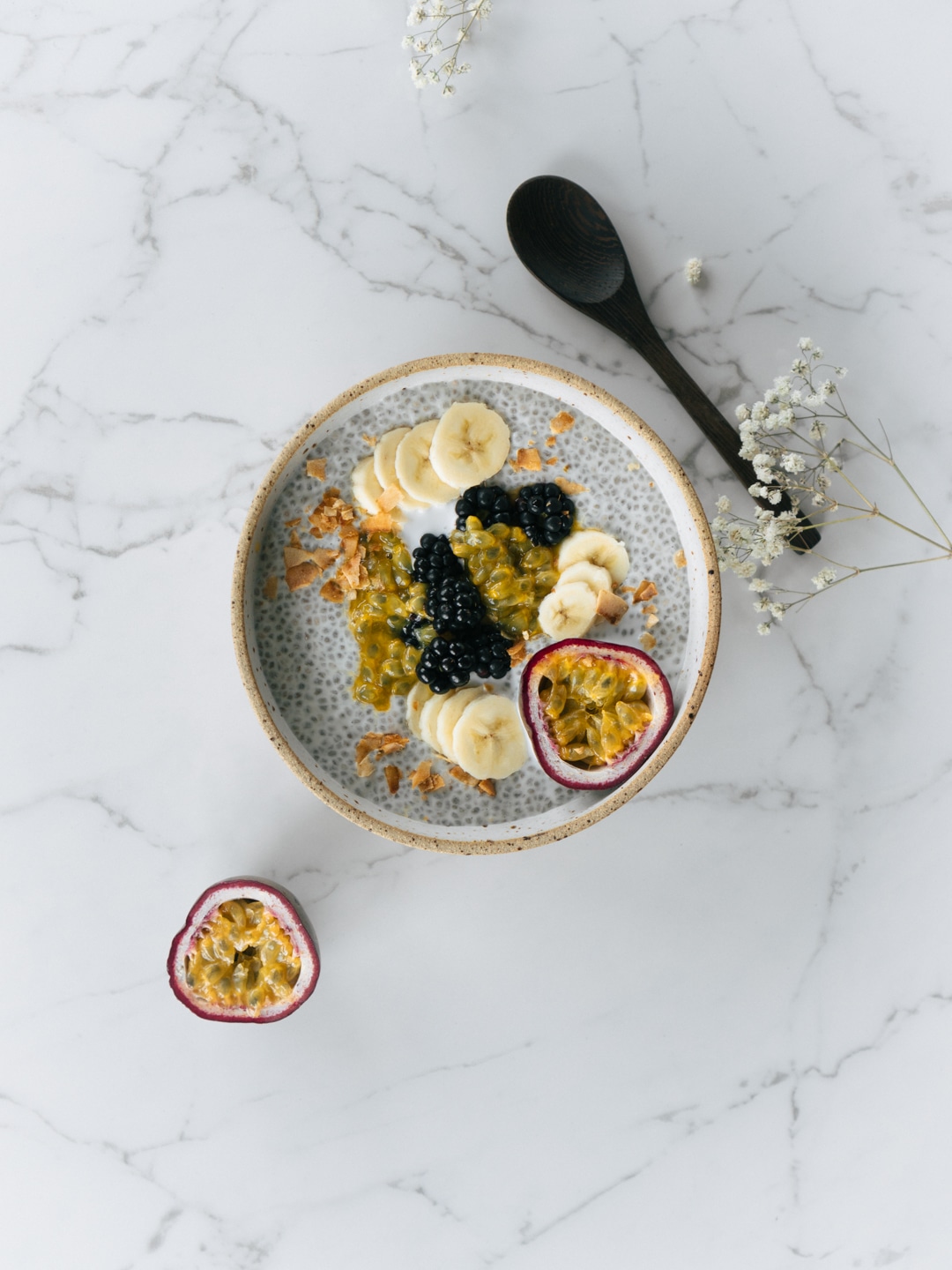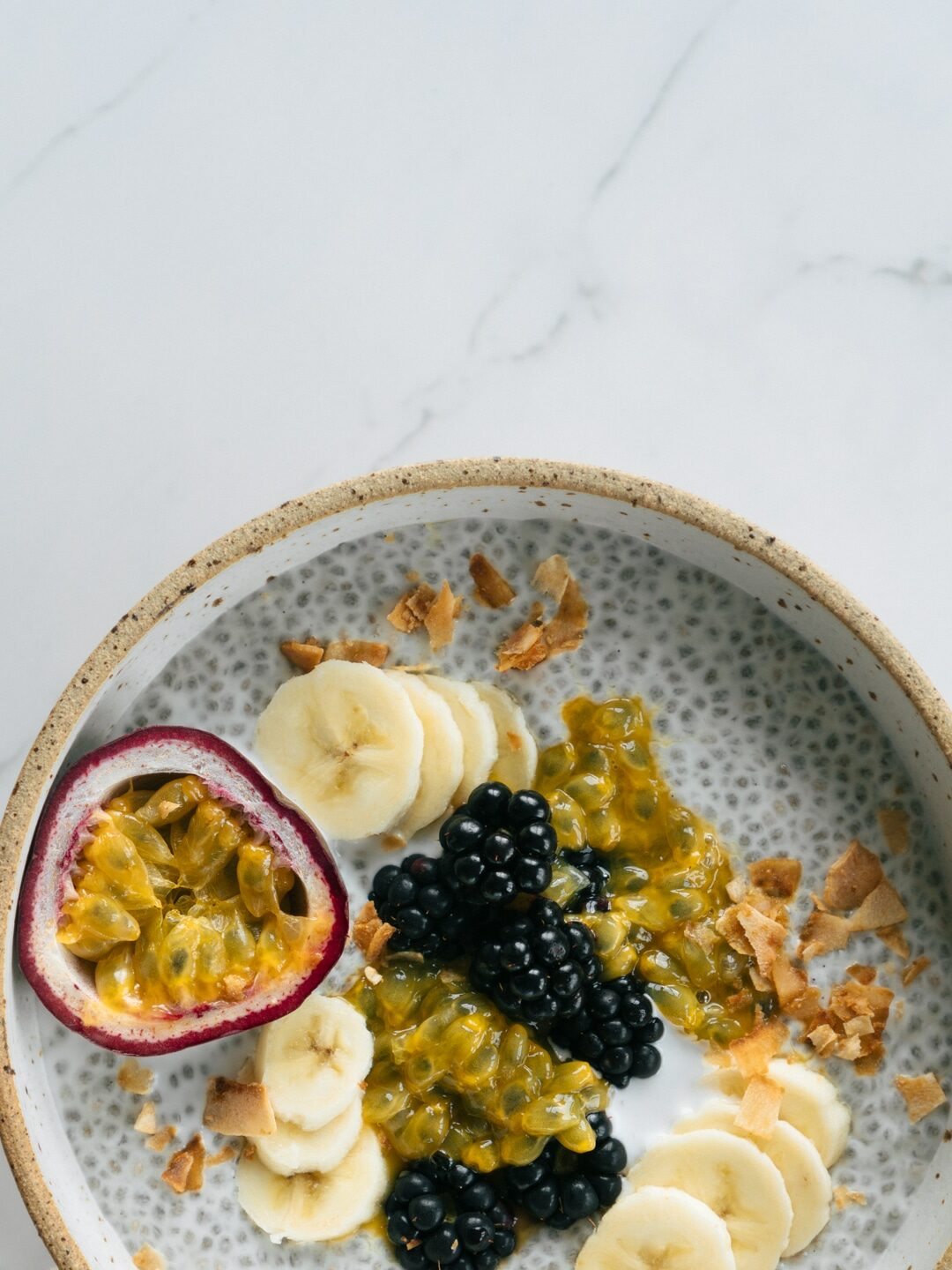 Instructions
In a medium bowl mix chia seeds with the creamy coconut milk until evenly incorporated. In a few minutes, stir in the other plant based milk. Stir well again to combine in about 5 minutes as the chia seeds will already be expanding.
Place in the fridge for at least two hours or overnight, stirring well in 30 minutes time to make sure chia seeds are soaking up the liquid evenly.
Stir in a few tablespoons of the tangy and thick coconut yogurt then divide the pudding between two bowls.
Top with banana slices, fresh blackberries, passion fruit, coconut crisps and pour a tablespoon of coconut milk on top. Drizzle some maple syrup if you like it a little sweeter or if you're serving this dish as a dessert. Maple syrup goes really well with the coconut flavour.
Chia Pudding will keep for a few days if stored in an airtight container in the fridge so you can make ahead to enjoy it tomorrow or at least the day after.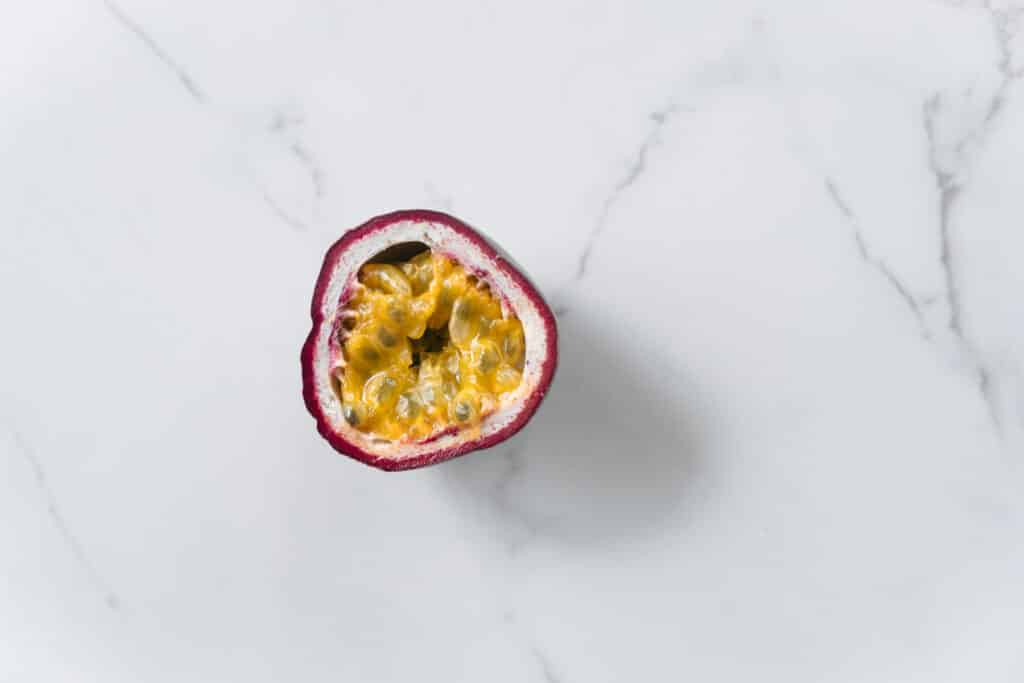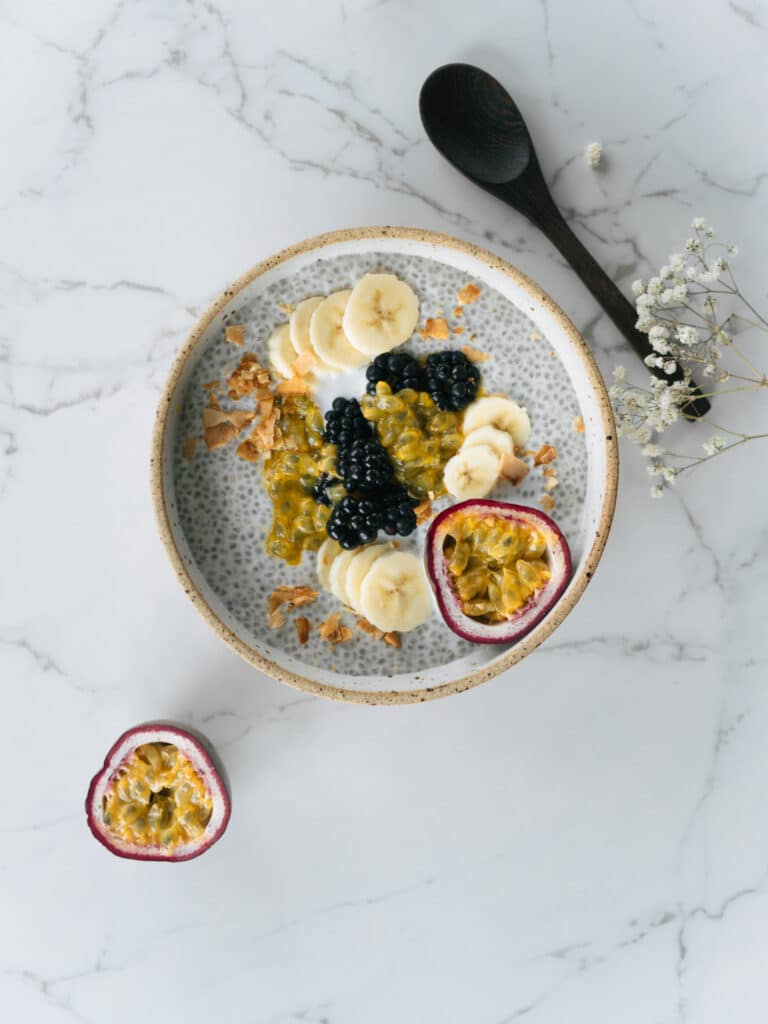 Ingredients
6 tbsp (67g) of chia
6 tbsp (90g) of creamy full fat coconut milk + a bit more to serve
1 + 1/4 cup (325g or more if needed) of any plant based milk
a few tbsp of quality thick coconut yogurt
1 large ripe banana
2-4 passion fruits
blackberries or other berries
toasted coconut flakes (I like to use the salted & sweetened coconut crisps)
couple of teaspoons of maple syrup to sweeten (optional)