Coconut Peanut Butter Chocolate Bars
What's Good about these bars? Everything. Base layer is made from homemade coconut butter (blended coconut flakes), a touch of maple syrup and virgin coconut oil. Peanut butter layer is made from homemade PB (100% peanuts), a touch of maple syrup and sea salt. Finally, this goodness is dipped in a bath of dark 70% cocoa chocolate that contains no dairy products, so these bars are dairy free. You can experiment by using coconut palm sugar instead of maple syrup or use dark chocolate with chilli powder for that extra kick.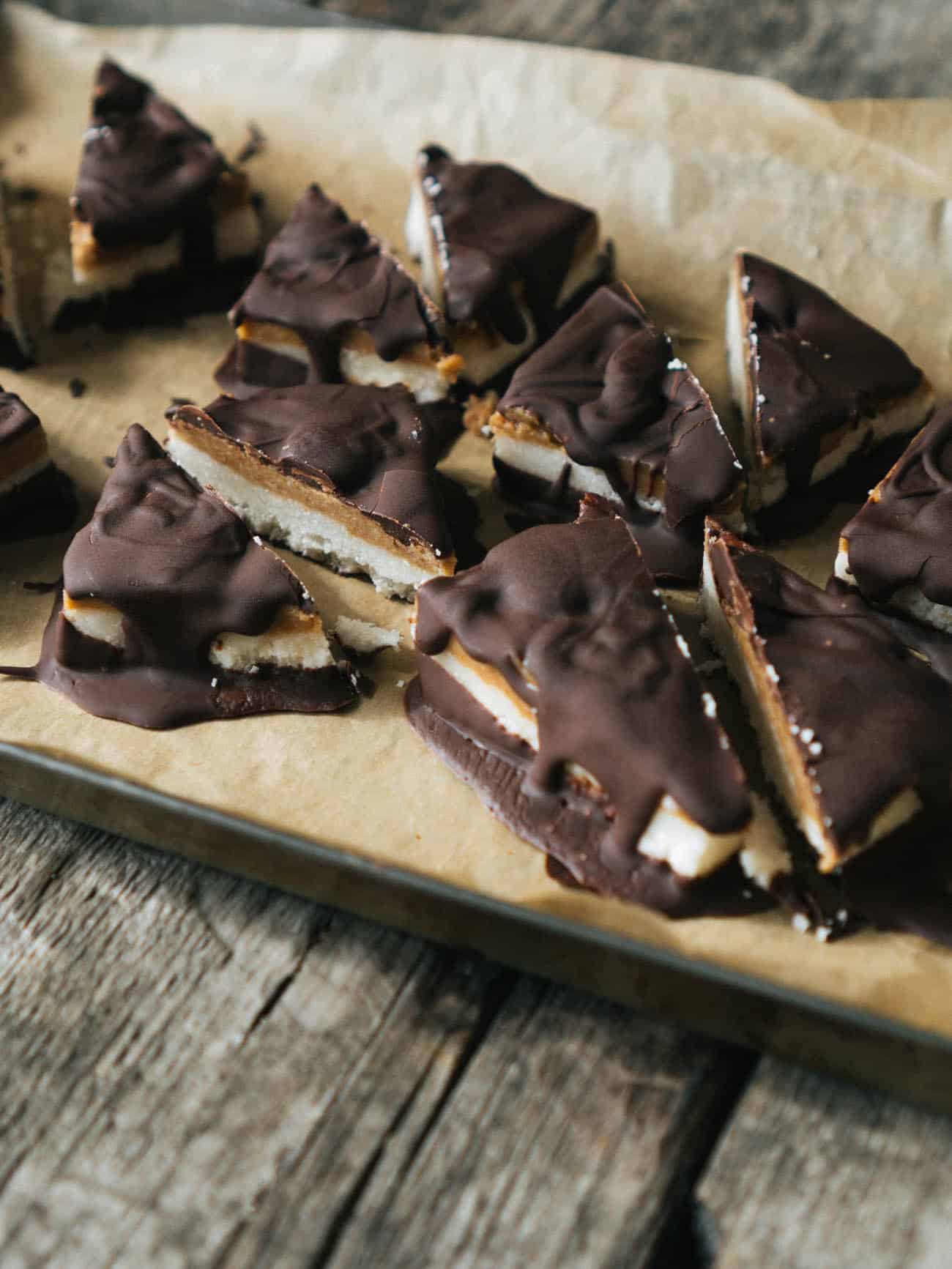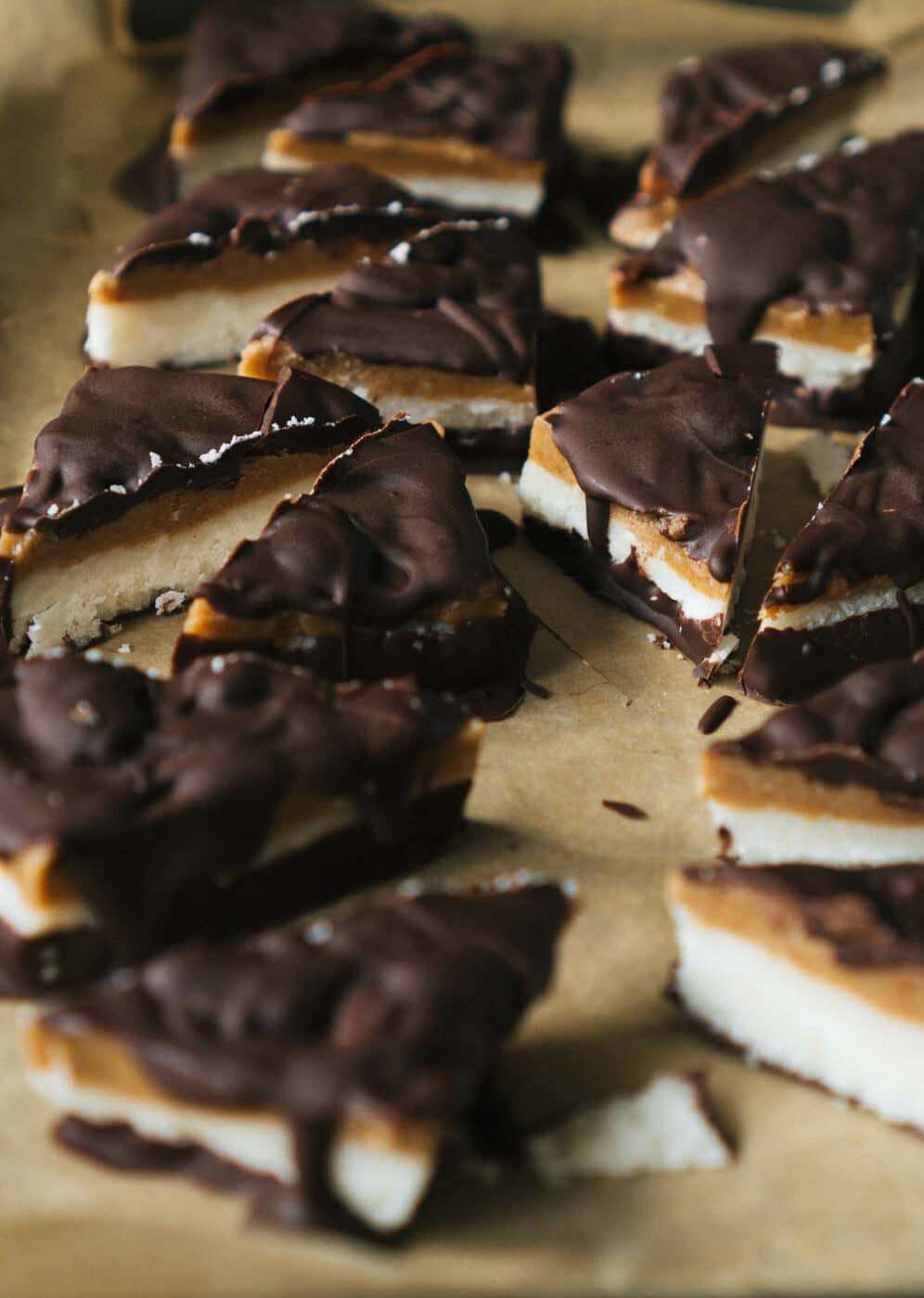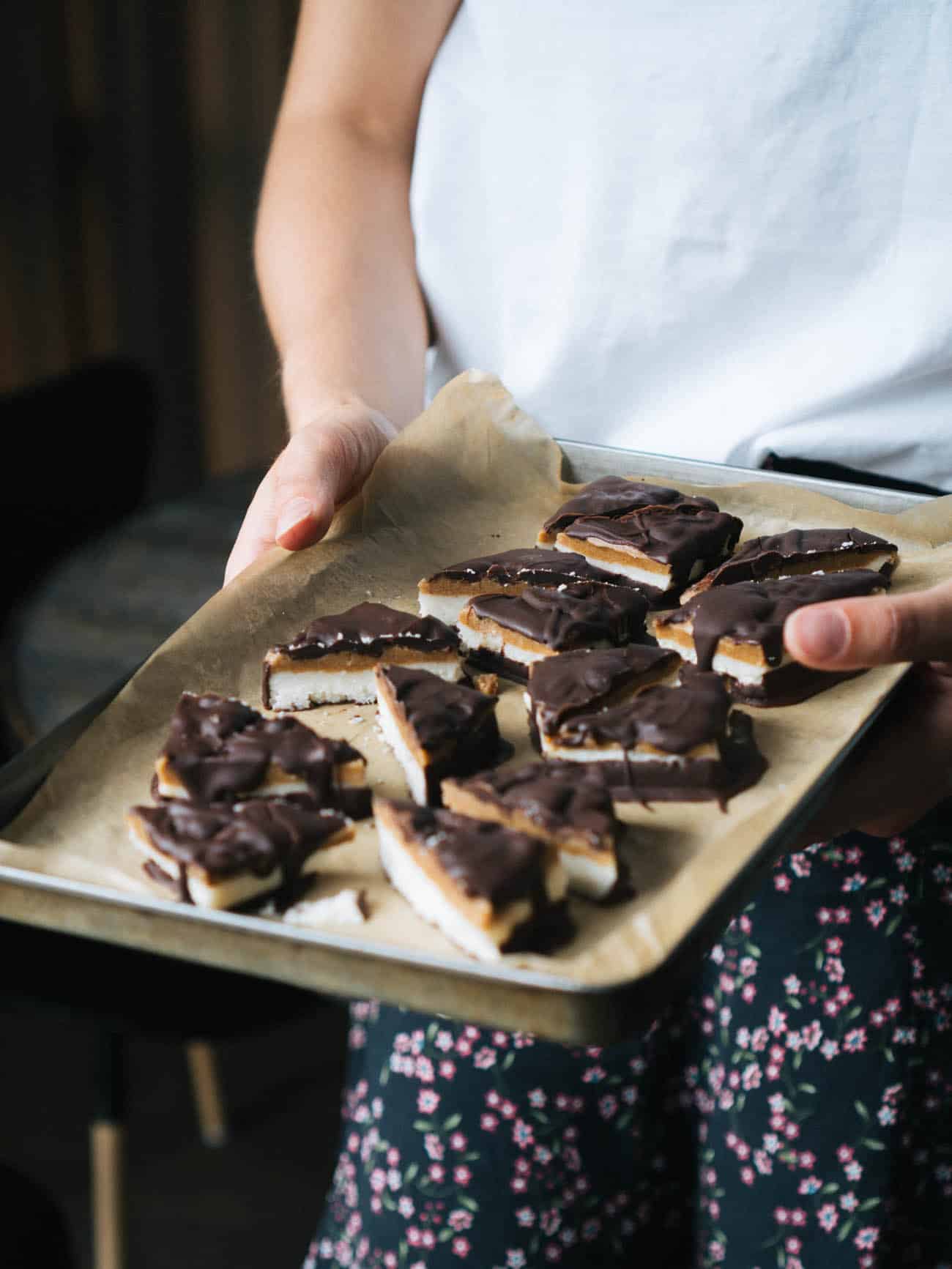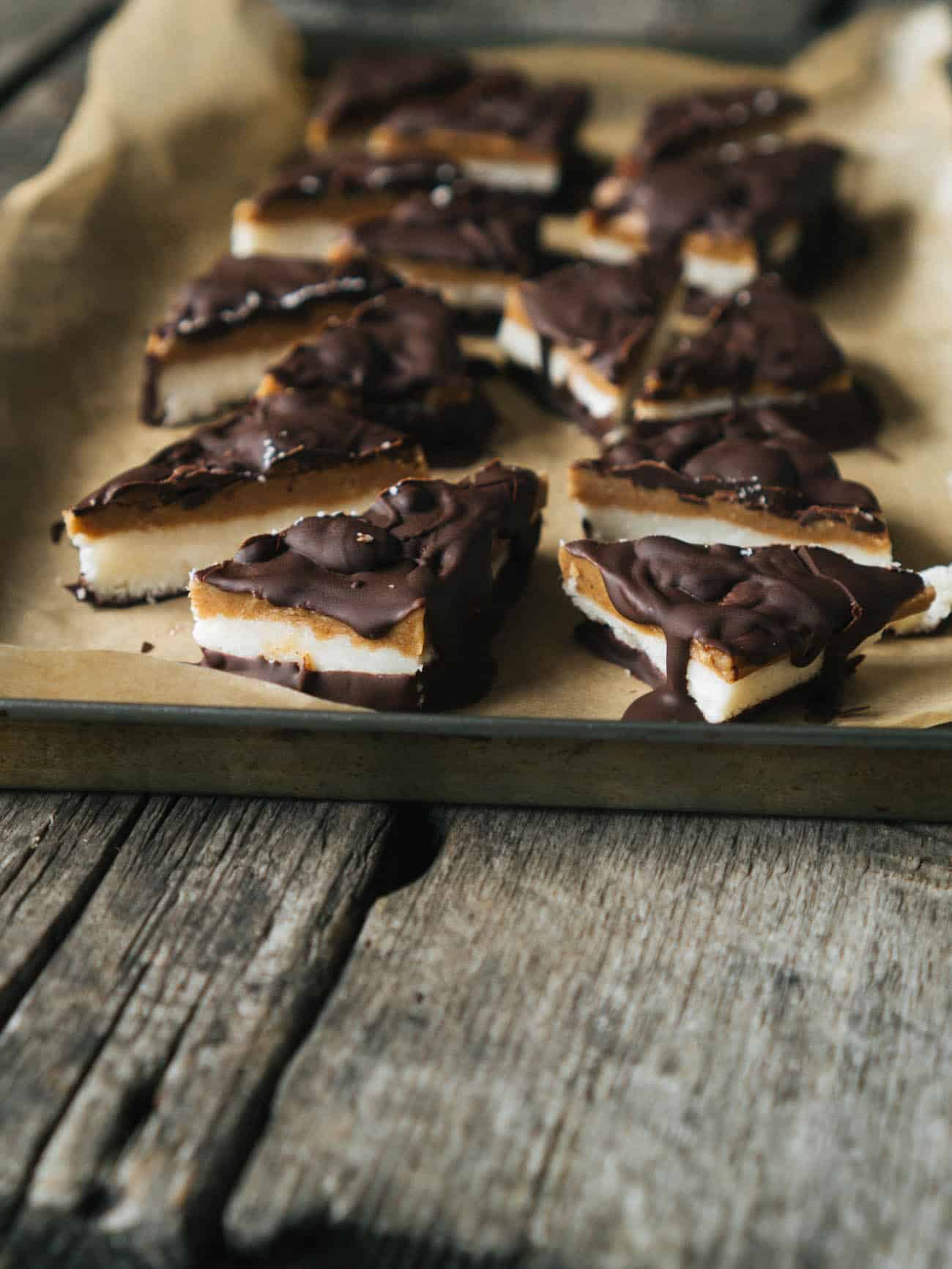 Instructions
Blend coconut flakes in a food processor or blender until you get quite a smooth paste. Mix with maple syrup, coconut oil and spread on a baking sheet in a 0,5 cm or similar thickness. Place in the freezer for 15 minutes.
Mix peanut butter with maple syrup and sea salt. Spread on top of the coconut layer and place in the freezer for another 15 minutes.
Melt the chocolate over a steam bath and dip the bottom of each bar in the chocolate. Place on a baking tin lined with baking paper. Drizzle some chocolate on top. Repeat with each bar and place in the fridge to set. They should be firm in about 1 hour.
Keep these bars in an airtight container in the fridge. Consume within 1 month.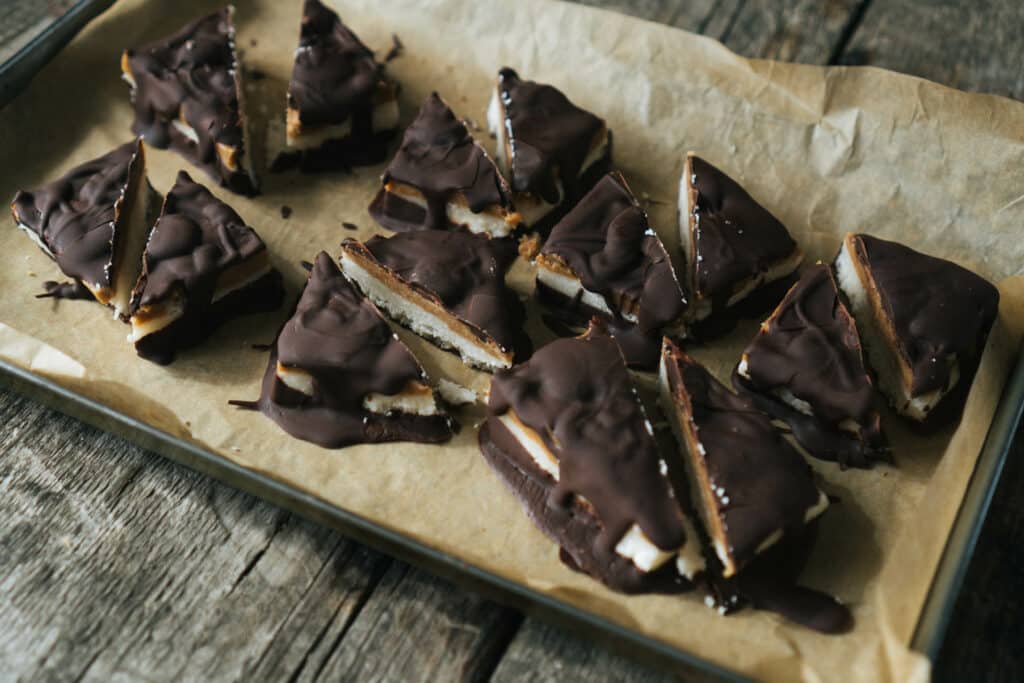 Ingredients
For the coconut layer
1 cup of coconut flakes
2 tbsp of maple syrup
2 tbsp of coconut oil
For the peanut butter layer
3 tbsp of peanut butter
3 teasp of maple syrup
a generous pinch of sea salt
For the chocolate layer
70g of dark 70% cocoa chocolate