Cauliflower Steak
This is my first ever cauliflower steak version with lots of smoked paprika for a smoky bbq inspired flavour. This recipe is bright and bold because of the variety of spices used. What I like about it is the easy preparation as the cauliflower steaks can be ready in 5 minutes and cooked within a half hour. Wholesome option for lunch or dinner and a great way to incorporate more vegetables into your diet. Can be served with lots of greens and/or a side of roasted or mashed root vegetables or as a side dish.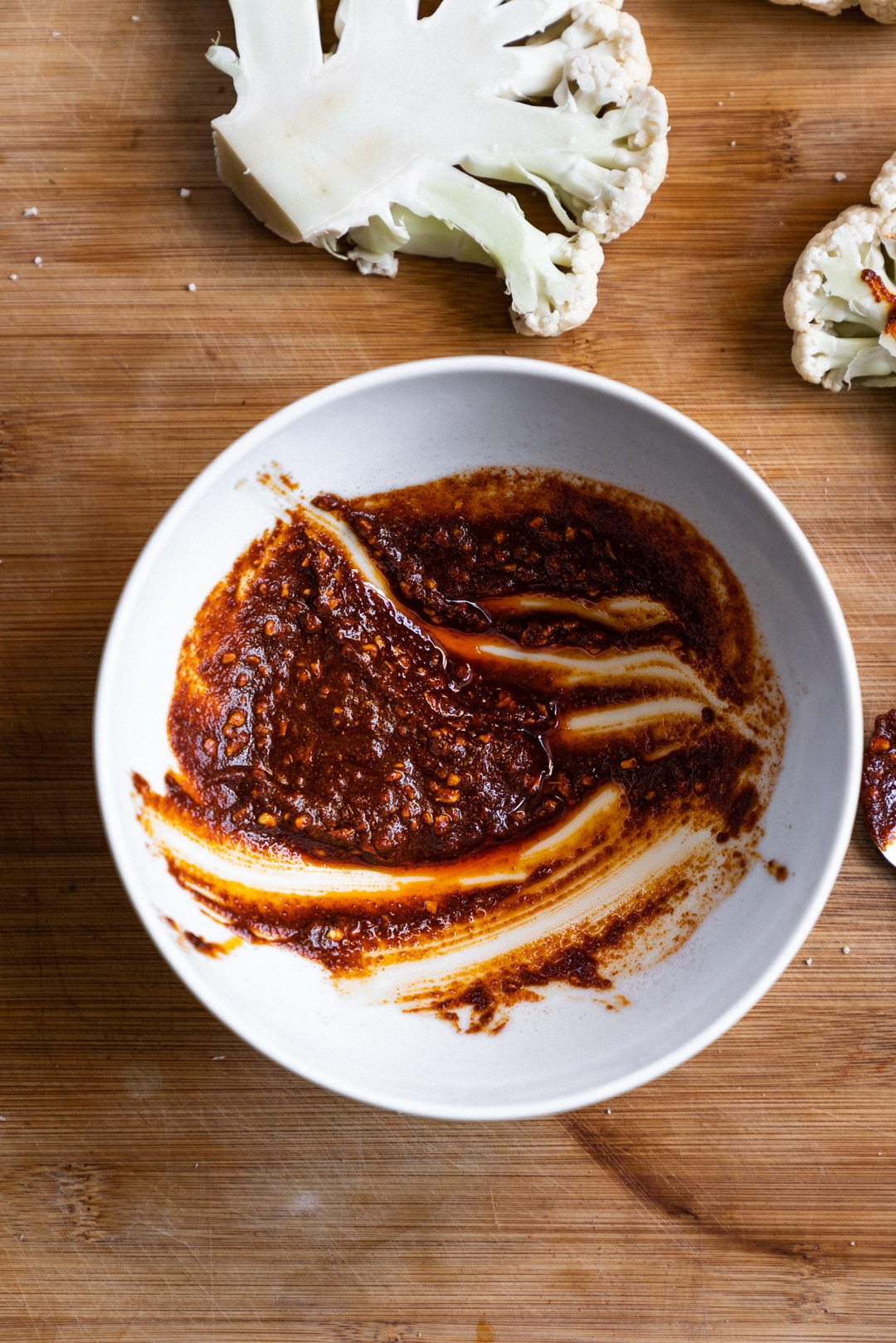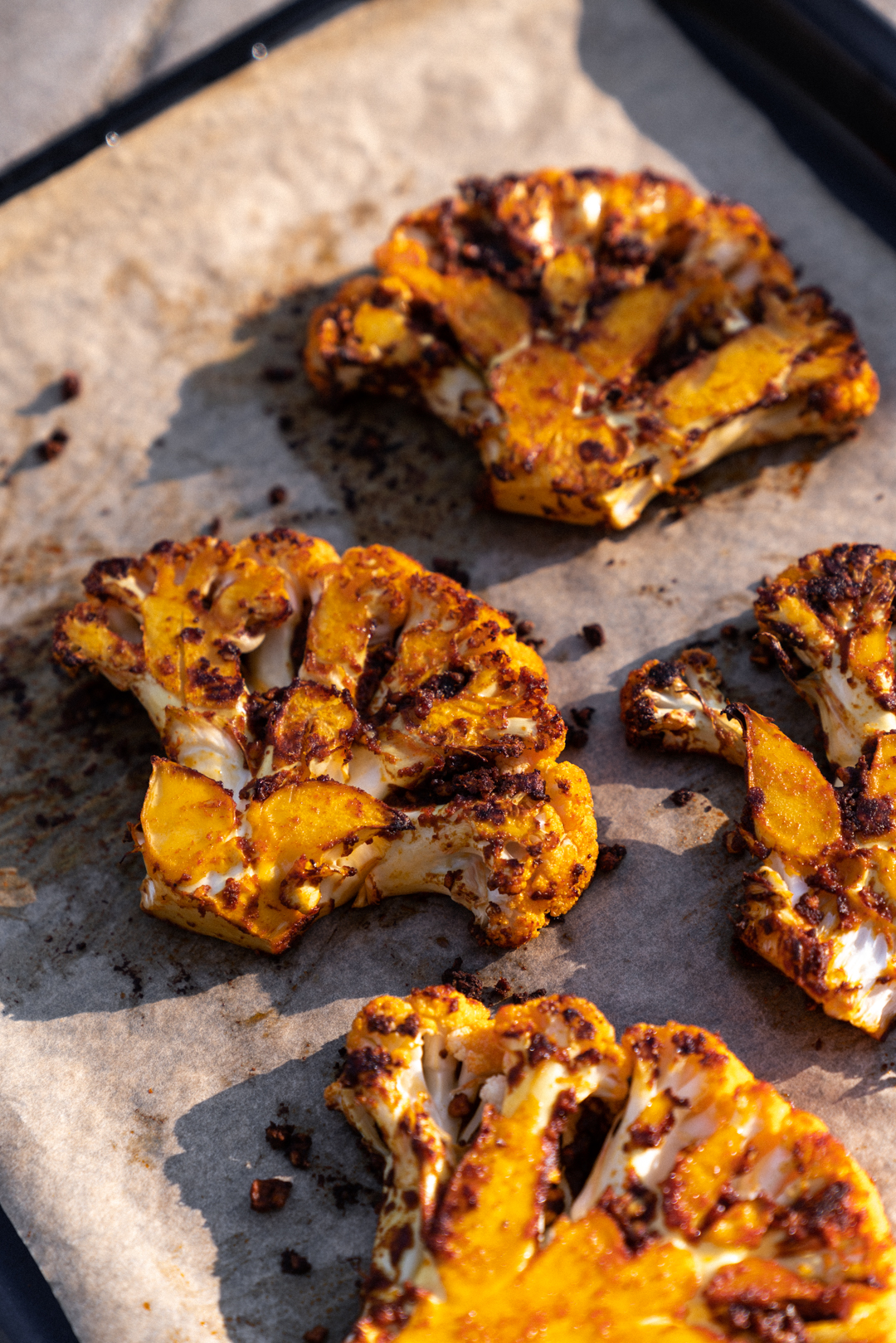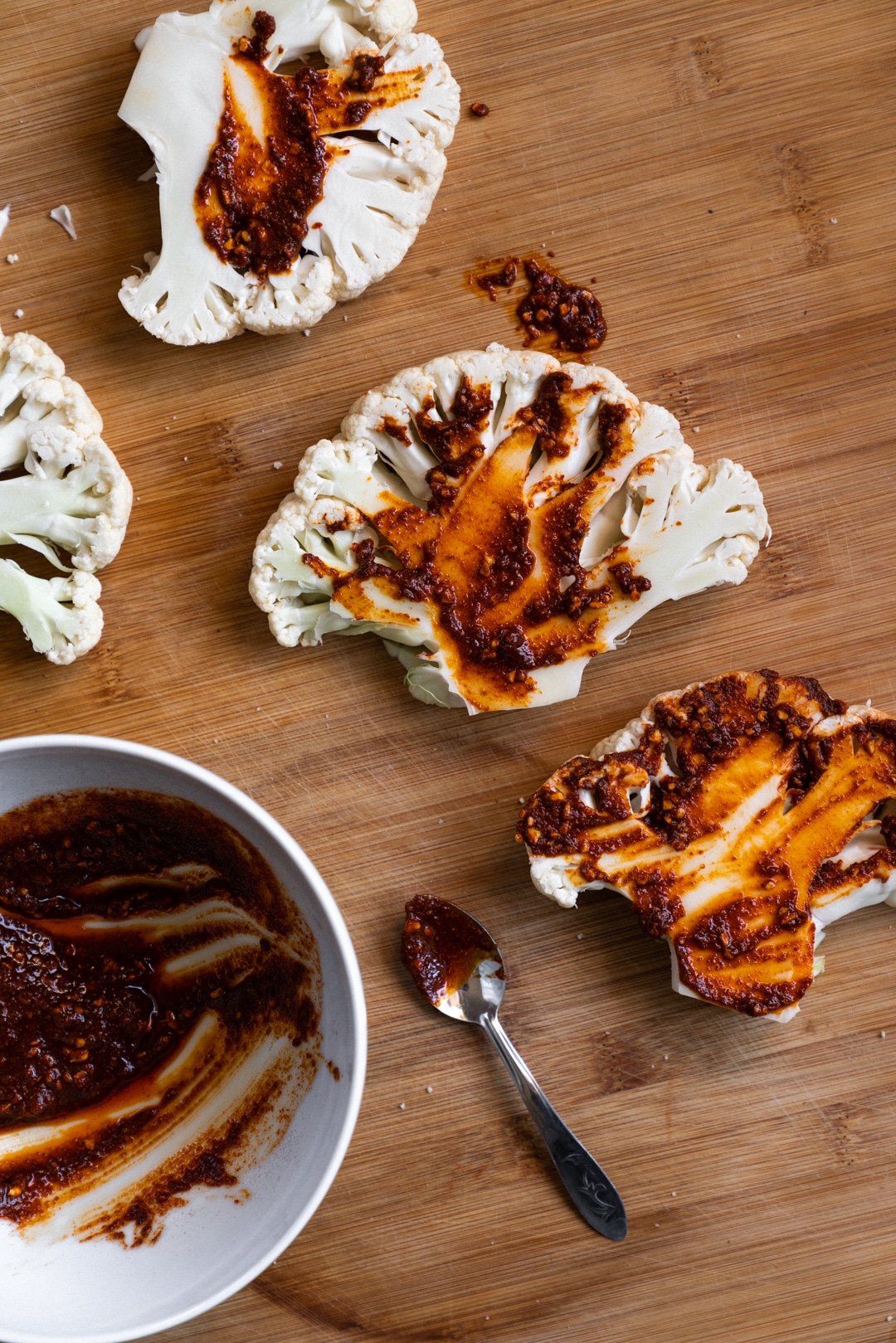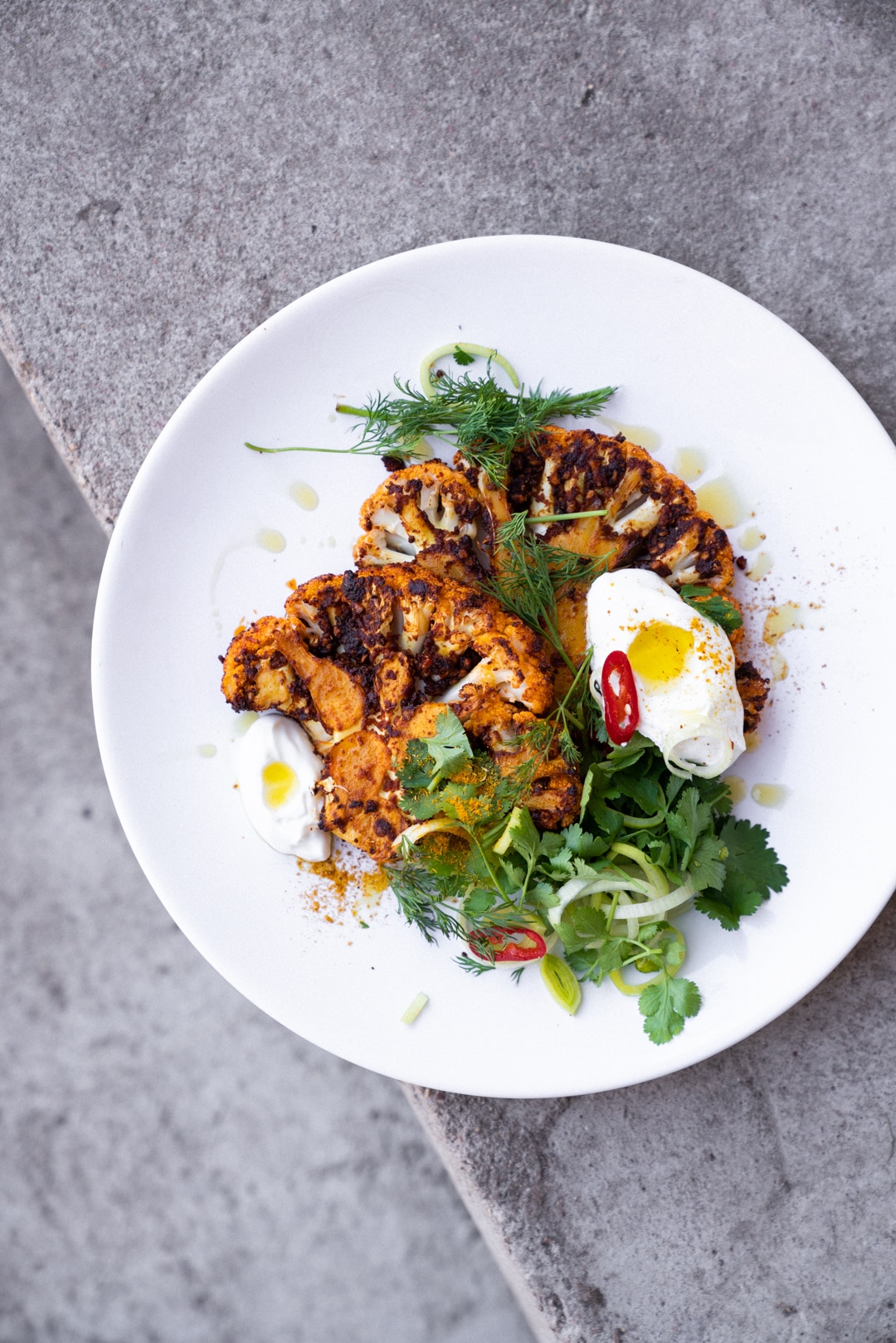 Instructions
Wash cauliflowers and cut 2 steaks out of each head (you need to only get the centre part where the stem of the cauliflower is fully attached to the cauliflower florets).
Julie's Tip
Use cauliflower leftovers for any other recipes: soups, salads, etc. or make twice as much sauce to cover not only the steaks, but also the leftover florets and cook them together. Don't forget you can eat the stem, too.
Mix spices with oil and vinegar. Spread this mixture evenly on both sides of cauliflower steaks.
Place cauliflower steaks on a cooking tray lined with baking paper and put it in a hot 180°C oven (fan setting) for 30 min.
Serve with garnishes while the cauliflower steaks are still hot.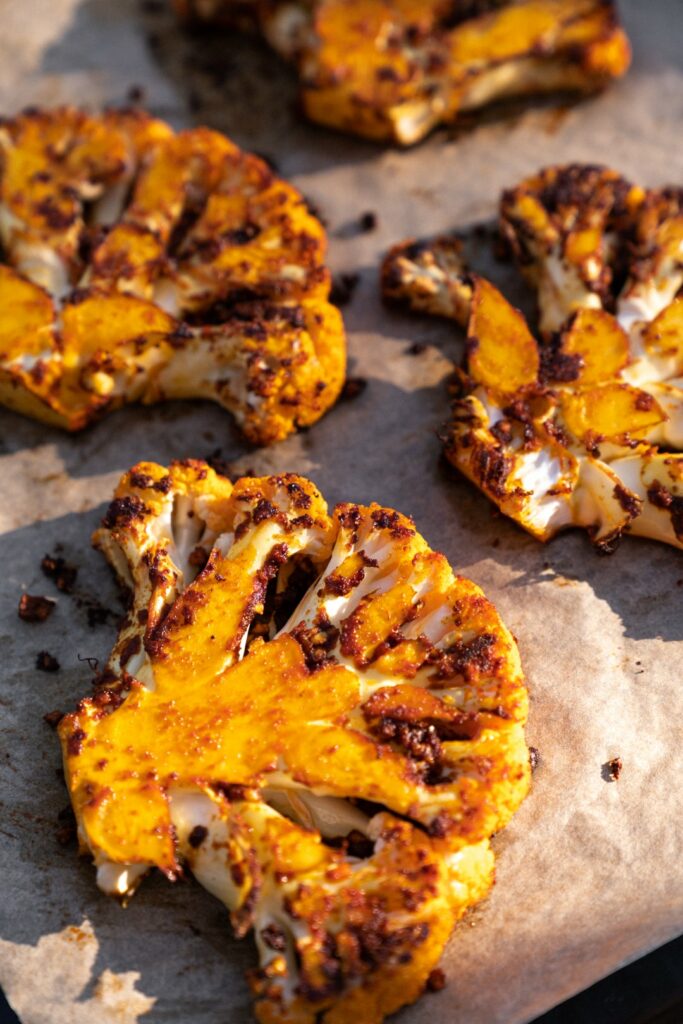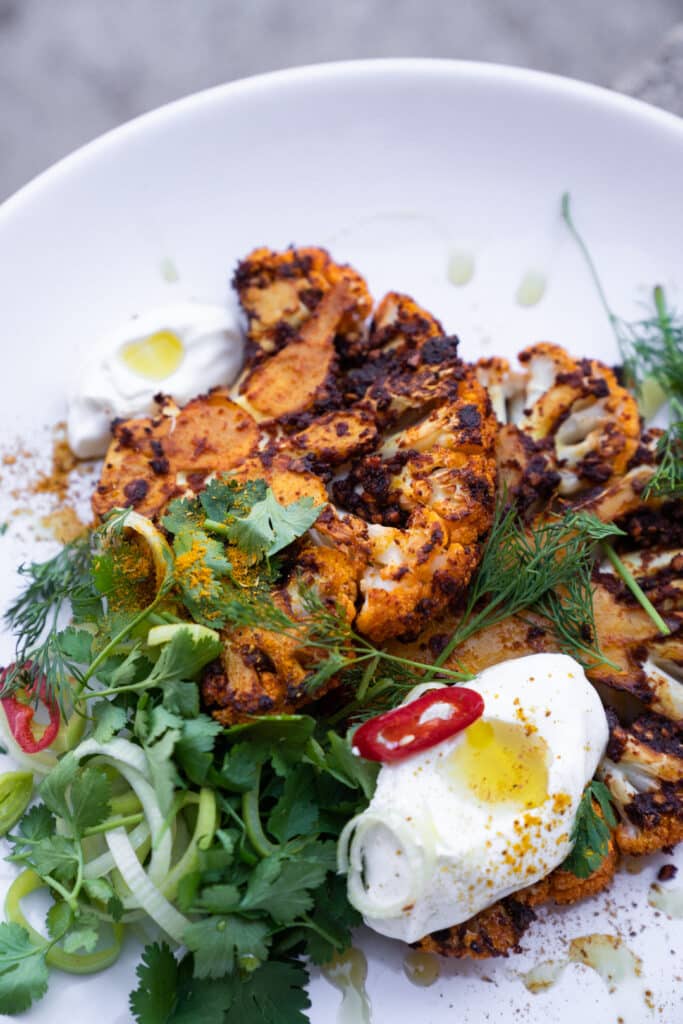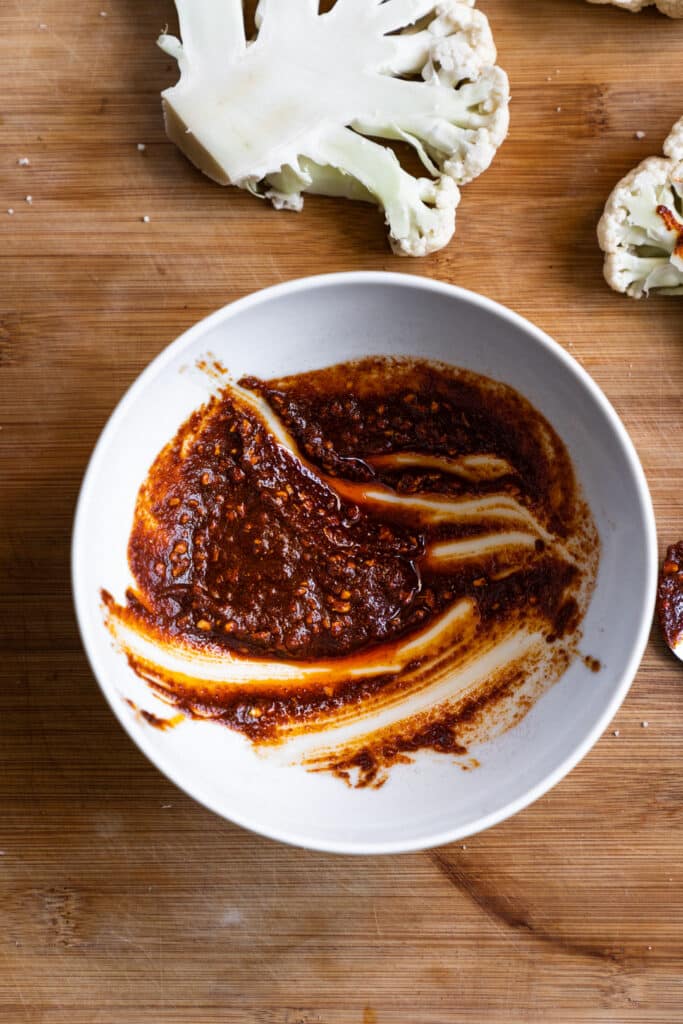 Ingredients
For the cauliflower steaks
2 medium size cauliflowers (for 4 steaks)
2 tablespoons of extra virgin olive oil
1 tablespoon of white wine or apple cider vinegar
1 teaspoon of sweet paprika
1 teaspoon of curry spice mix
2 teaspoons of smoked paprika
a pinch of cayenne
0,5 teaspoon of ground cumin
2 teaspoons of dried garlic granules
0,75 teaspoon of sea salt
To garnish
fresh herbs: coriander, dill, chives or scallions
small chunk of fresh leek
greek or plant based yoghurt
extra virgin olive oil