Cheesy Baked Sweet Potatoes. Recipe similar to my Tuna And Butter Bean Stuffed Sweet Potatoes. Without the tuna but with lots of spinach, olives, thick and creamy tomato paste and an oozing topping of cheddar cheese. This is one of the quickest and easiest weeknight dinner or lunch recipes out there, perfect for finishing leftover veggies as well as cheese.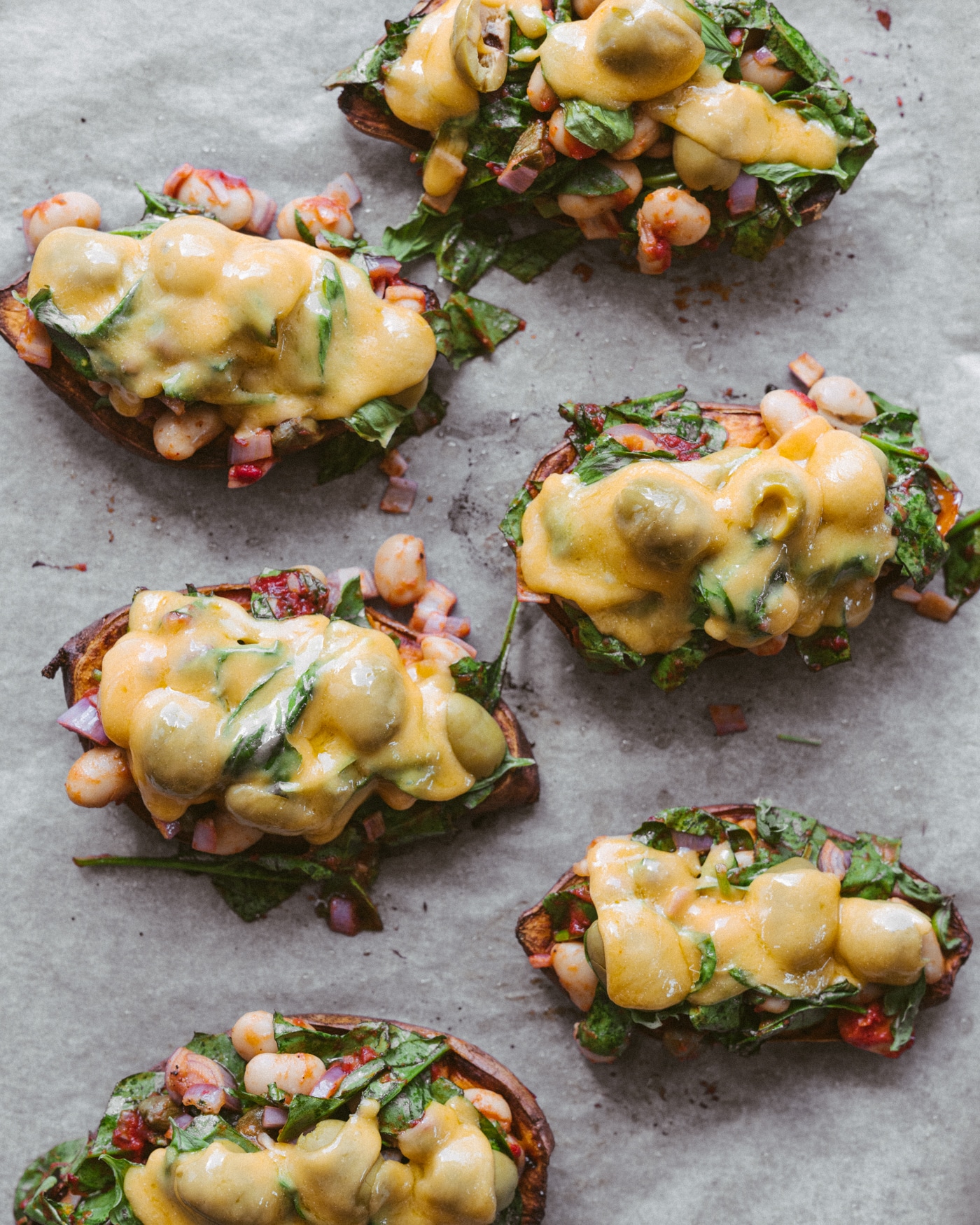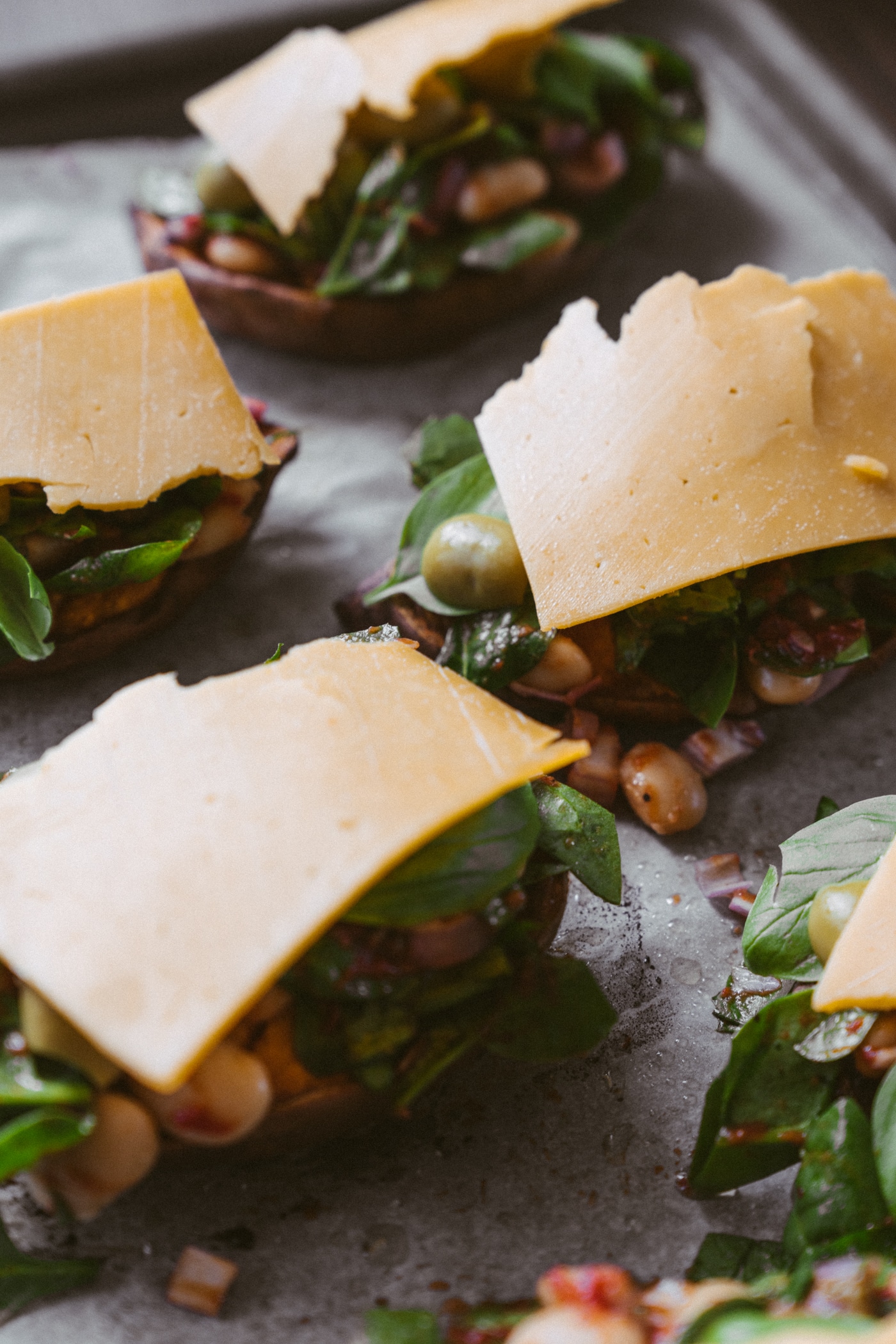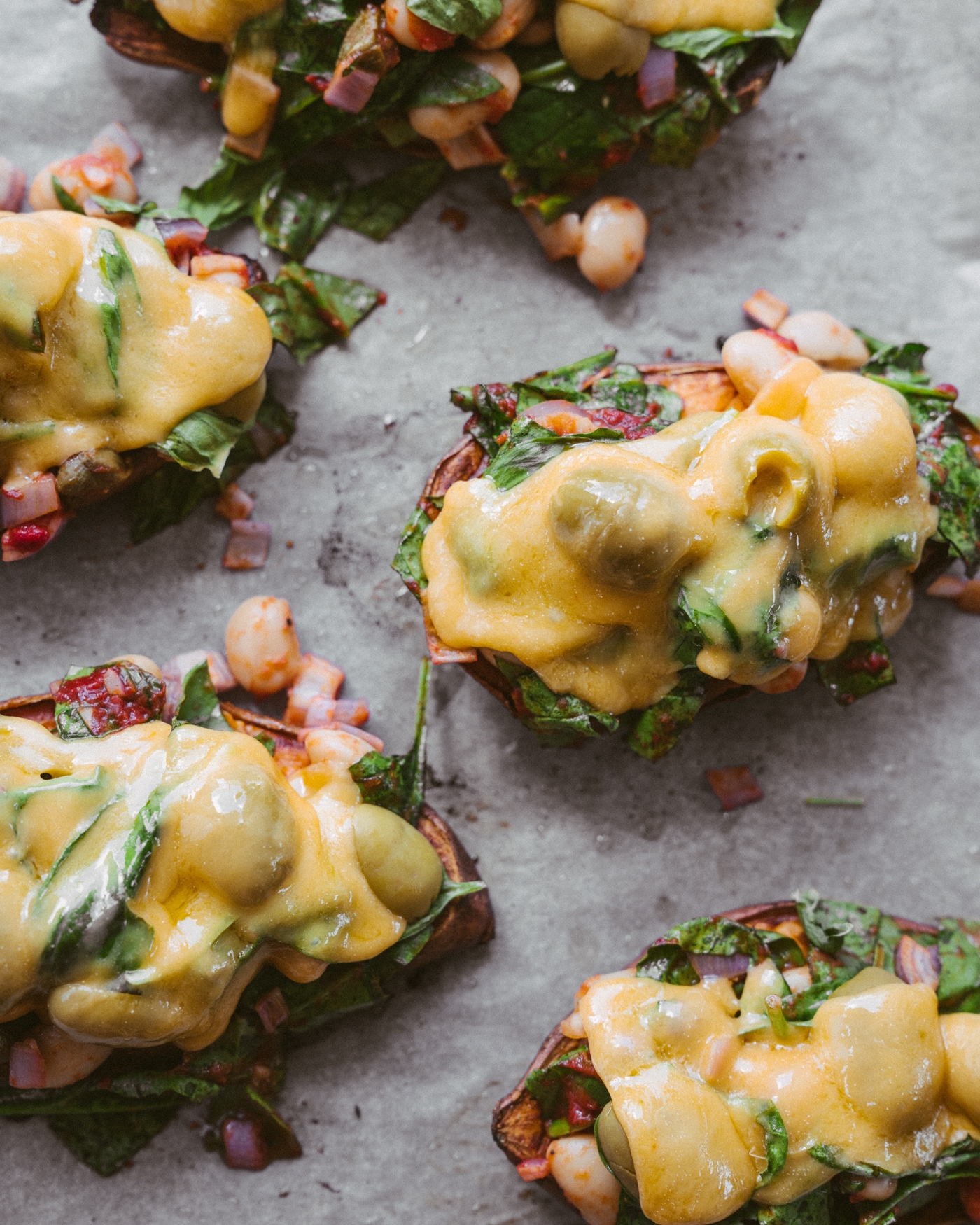 Instructions
Cut sweet potatoes in half, pierce with a knife, rub with olive oil and pop in a 180°C fan (200°C no fan) oven for 30 minutes or until completely soft.
Mash the centre of each sweet potato with a fork, sprinkle some sea salt.
Mix all of the stuffing ingredients except for the cheese.
Divide this mixture between the sweet potato halves then top with cheese and broil at 250°C for 5-7 min.⁠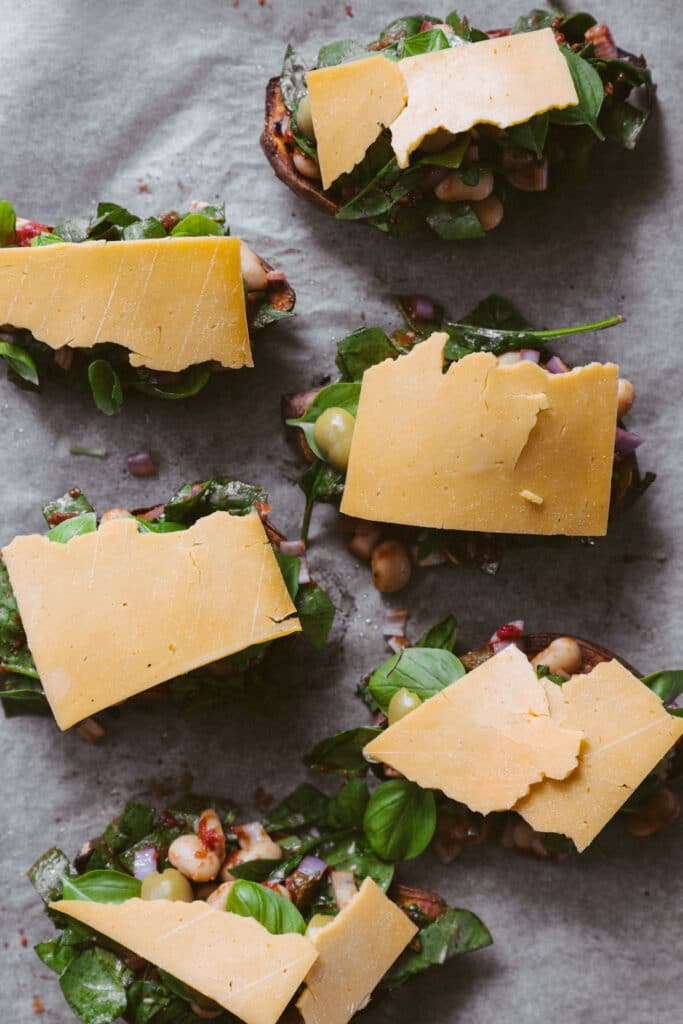 Julie's Tip
This recipe is perfect for using up leftover vegetables and cheese. Feel free to try out various combinations while following the same cooking principle.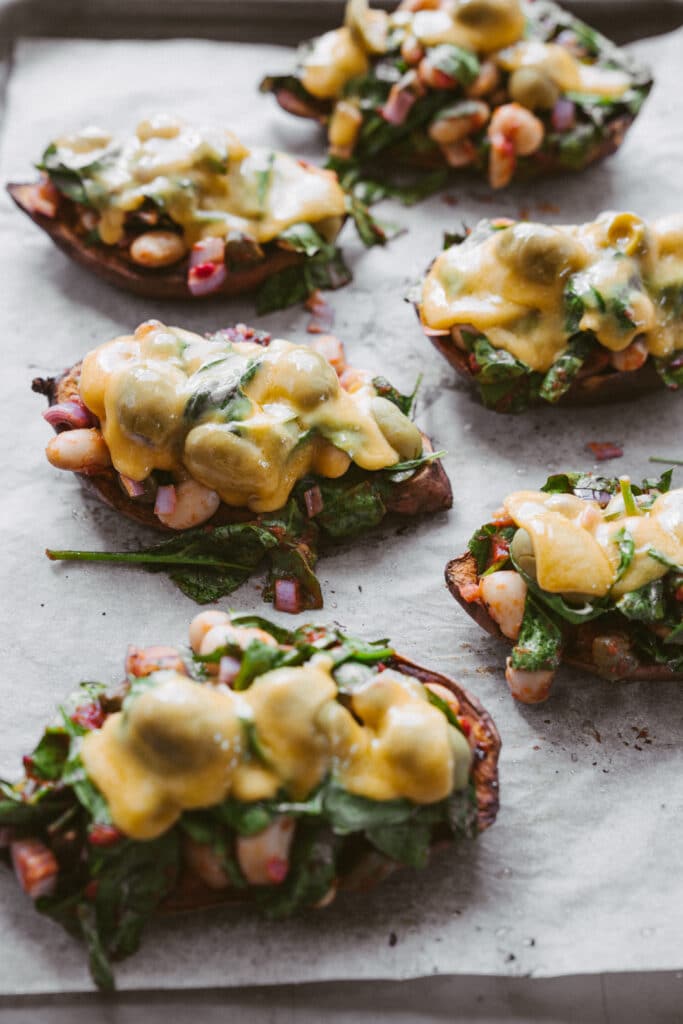 Ingredients
For the sweet potatoes
3 sweet potatoes⁠
1-2 tbsp of extra virgin olive oil⁠
few pinches of sea salt⁠
For the filling⁠
1 can (400ml) of butter beans⁠
60 g of fresh spinach⁠
handful of fresh basil⁠
1 teaspoon of capers⁠
handful of olives (any)⁠
2 small shallots⁠
2 tbsp of tomato paste⁠
2 tbsp of extra virgin olive oil⁠
2 tbsp of apple cider or white wine vinegar⁠
few pinches of sea salt + pepper⁠
⁠4 slices of mild cheddar cheese⁠