Apple Slices With Nut Butter And Granola
One of my all-time favourite sweet snacks. Sliced crunchy apples covered with homemade almond, peanut or other type of nut butter and topped with a handful of homemade granola. Brings back beautiful memories of my teenage modeling years in New York where I got hooked to this. Very simple, truly deicious. Go for crunchy apples more on the tangy side because that will work beautifully with the sweet granola.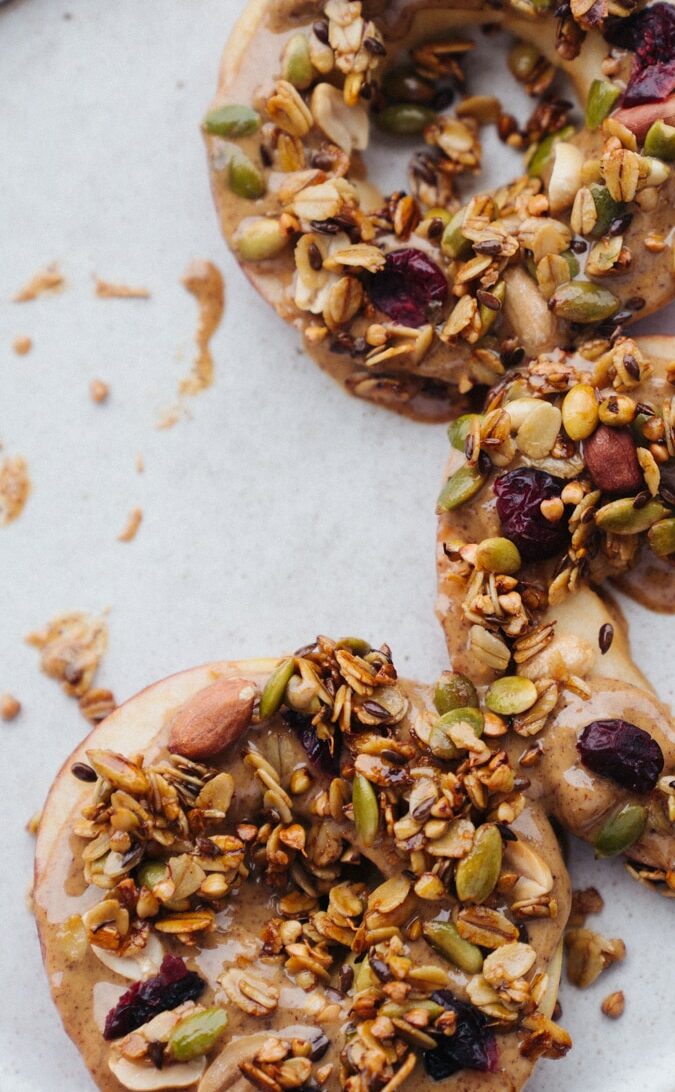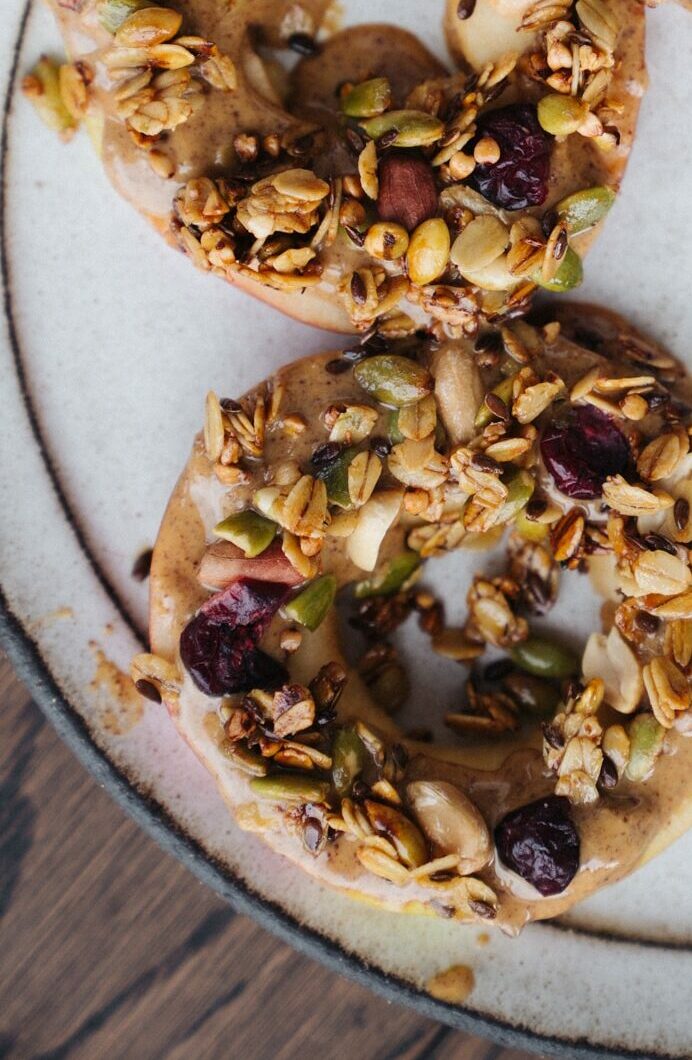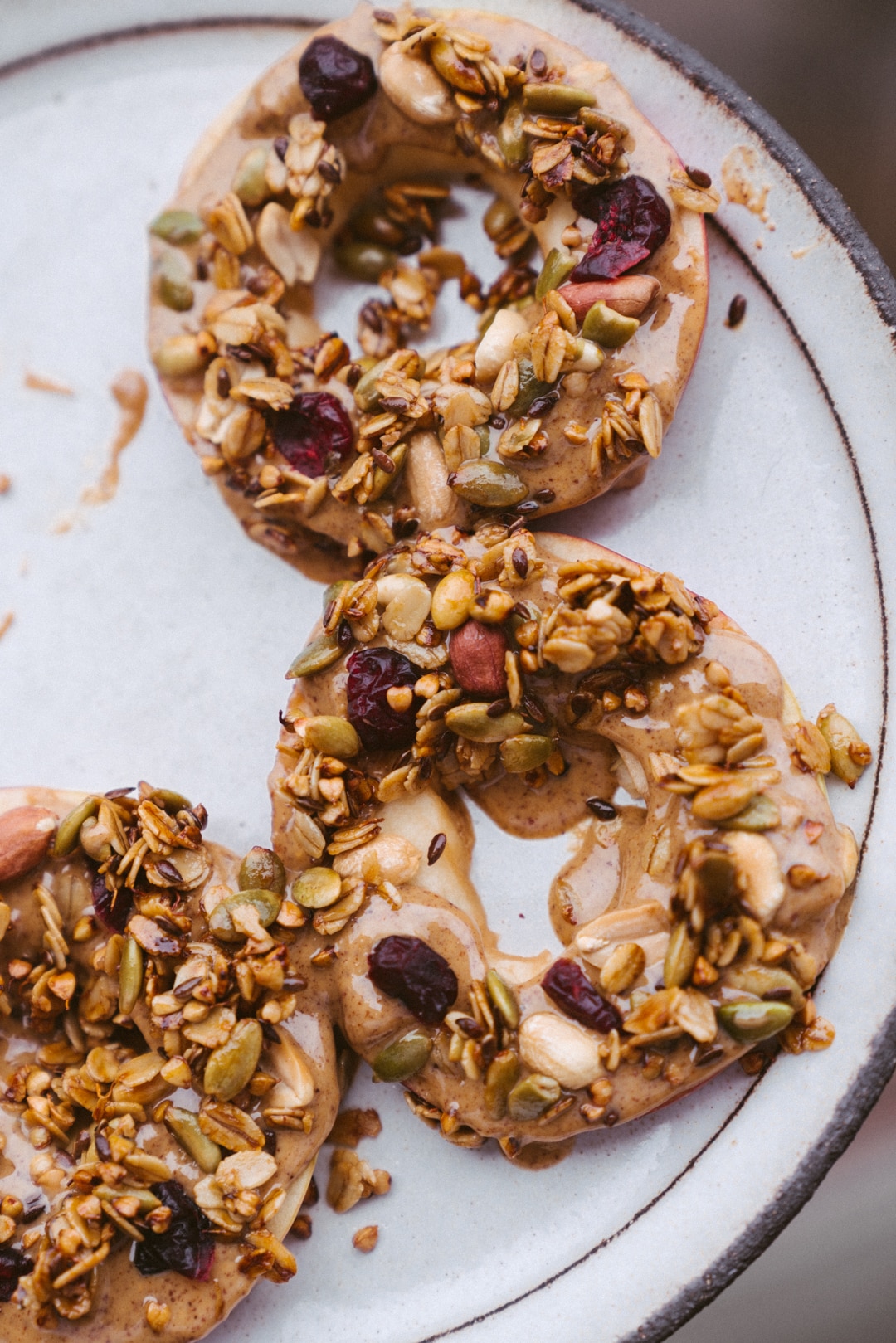 Instructions
Wash and slice the apple, remove seeds.
Top with a generous amount of nut butter, granola, gojis and hemp seeds.
You can also sprinkle some cinnamon on top or add other toppings like dried fruit, chopped nuts, seeds.
Ingredients
1 crunchy sweet & tart apple
1,5 – 2 tbsp of almond or peanut butter
handful of granola
dried goji berries and/or dried cranberries
other toppings of your choice: hemp seeds, chopped nuts