Amaranth And Buckwheat Hemp Protein Bars
Why energy bars? Well, the energy of course. When I get a craving of something sweet, I'd rather eat something that has some value in its nutrition – healthy fats, fiber and protein instead of processed sugars, hydrogenated fats and other nasty ingredients. I know it will make me feel better and stay full for longer. Another important reason is that it's simply nice to know that you have a quick and easy to carry snack waiting for you in the fridge in case such need occurs. And occur it does.
Homemade = no bullsh**. No preservatives, no nasty sweeteners, only the good stuff. When you make energy bars at home, you can adjust the taste to your needs. Fan of almonds? Double the amount, maybe even toast them. Love soft juicy dates? Use them as a sweetener. The list goes on. There are almost endless possibilities once you start experimenting, but to make things slightly easier, I made one recipe that might just hit the spot for you.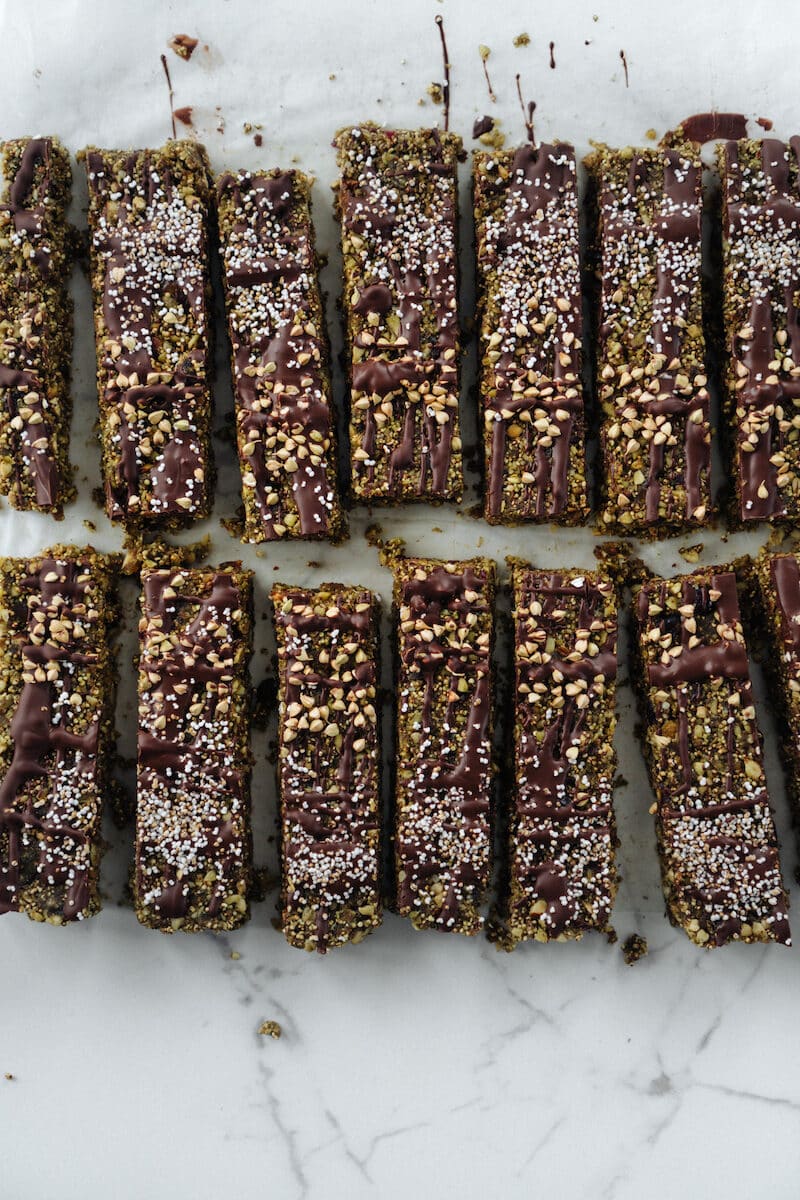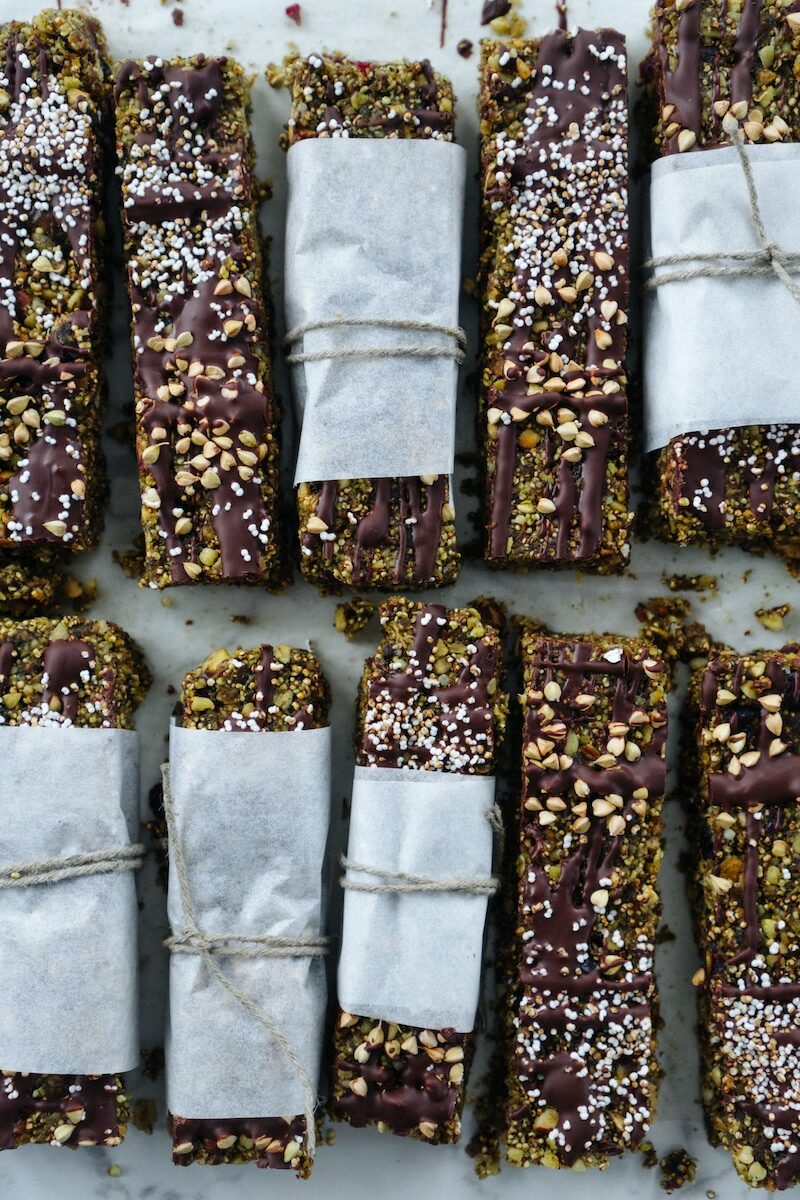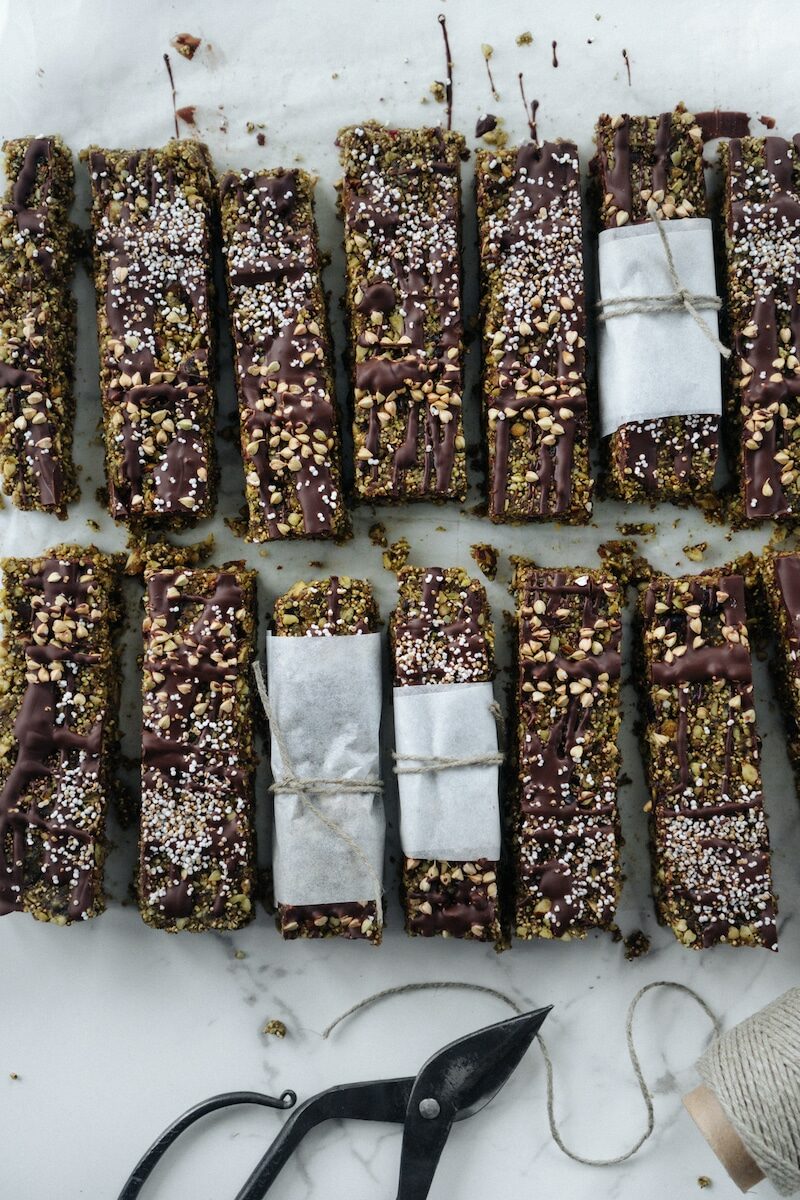 Instructions
Place all ingredients in a bowl and mix well.
Place in a food processor and pulse until chopped to very small pieces.
Transfer the mixture to a square or rectangular dish lined with baking paper and press it down real hard so the mixture sticks together. Place in the fridge for at least one hour.
Drizzle some melted dark chocolate on top and sprinkle some sprouted buckwheat on top.
Chill until chocolate sets (30 mins – 1 hour) then cut into individual bars, wrap (optional). Keep in the fridge until consumed.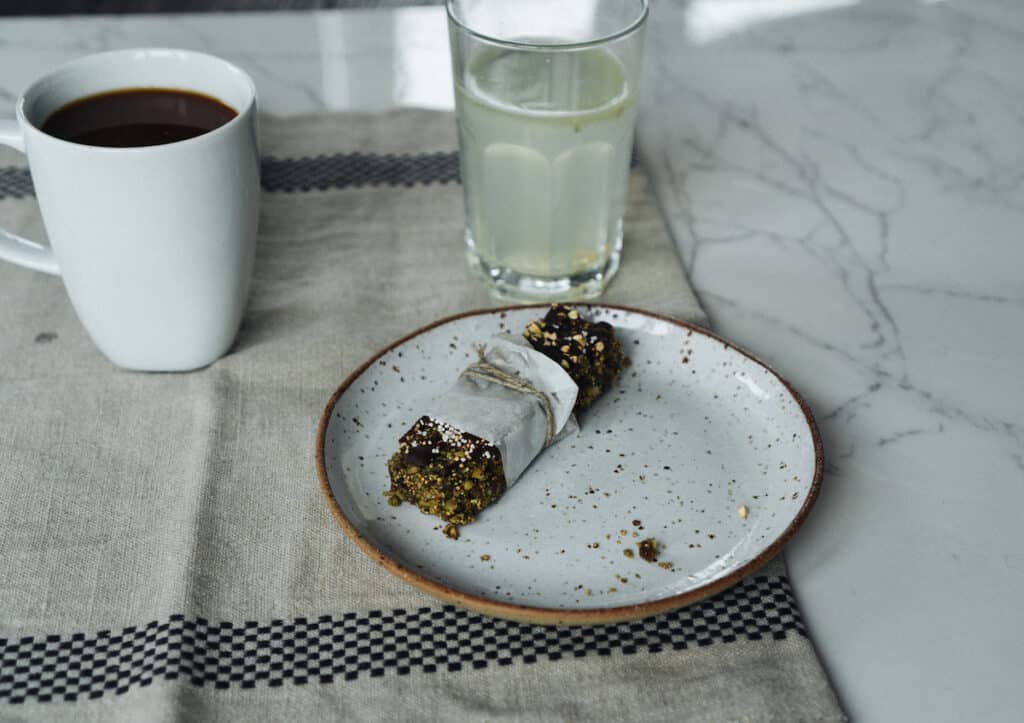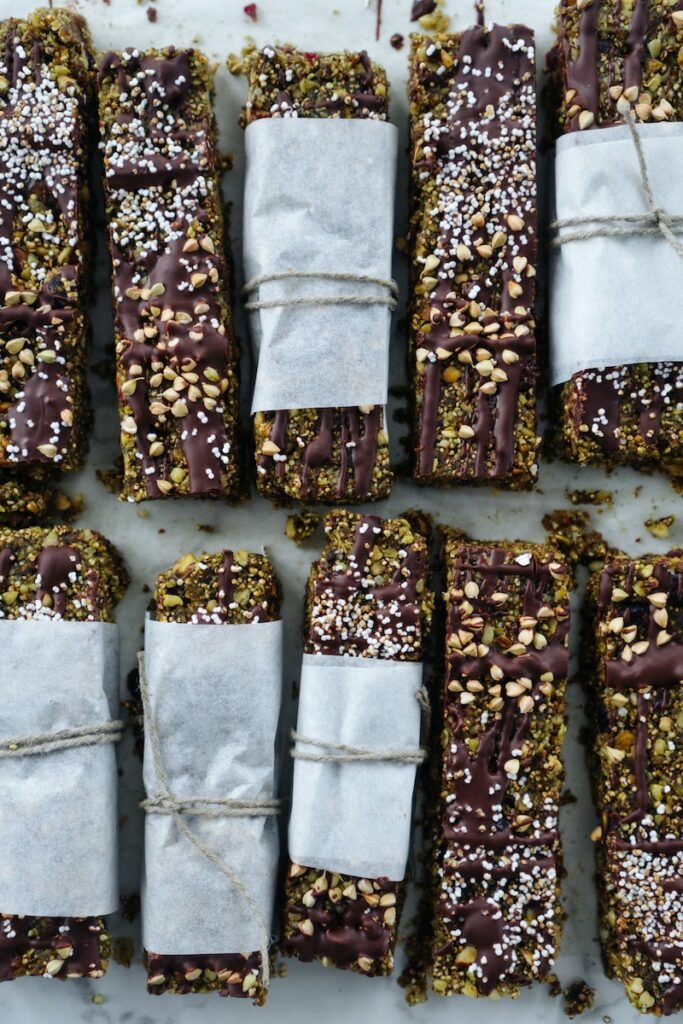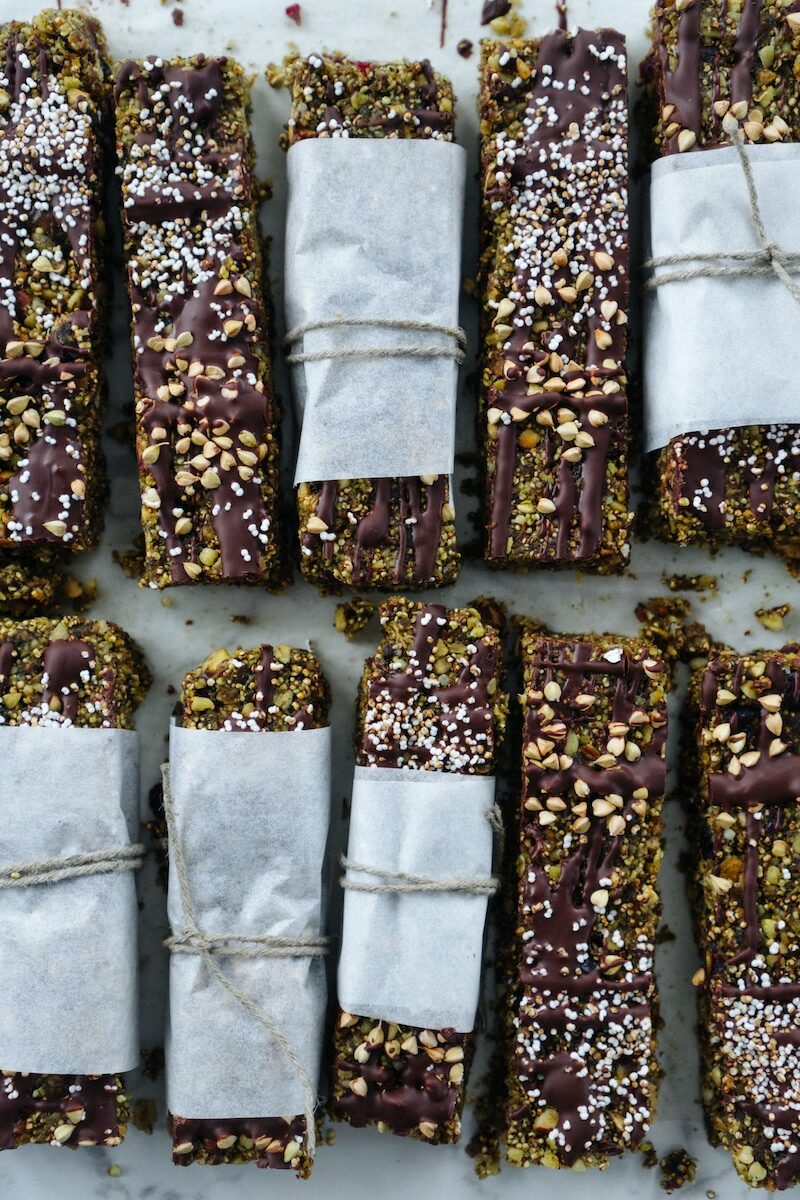 Ingredients
80 g of popped amaranth
100 g of rolled wholegrain oats
100 g of sprouted buckwheat
80 g of hemp protein
120 g of dates
80 g of toasted almonds
60 g of dried cranberries
40 g of maple syrup
60 g of coconut oil
100 g of non dairy milk
60 g of dark chocolate