Vegan Citrus Pavlova
Pavlova fan, big time. Anyone else? I first came across pavlovas in 2012, when I moved to London as a model. It was love at first bite. And then I started making my own. This recipe is an ode to Pavlova and everyone who cannot enjoy its classic version. I simply had to see what the aquafaba (chickpea foam) fuss was about.
Aquafaba
Aquafaba is the chickpea liquid we tend to throw away after opening a can of chickpeas. It is clear, slightly yellow in colour and apparently quite nutritious. It makes the perfect substitute for eggs in meringues because it can be whipped to stiff glossy peaks just as the egg whites. You cannnot overbeat aquafaba so make sure you do beat enough and get the right texture before you put them in the oven.
Whipped Coconut Cream
Use only full fat coconut milk and read the ingredient label carefully. For the coconut cream to get whipped there must be no emulsifiers or thickeners added, otherwise it is likely that coconut cream won't separate from the water in a can during refrigeration.
Make sure you refrigerate coconut milk at least overnight. What also helps is chilling your mixing bowl and beaters 15 minutes before whipping.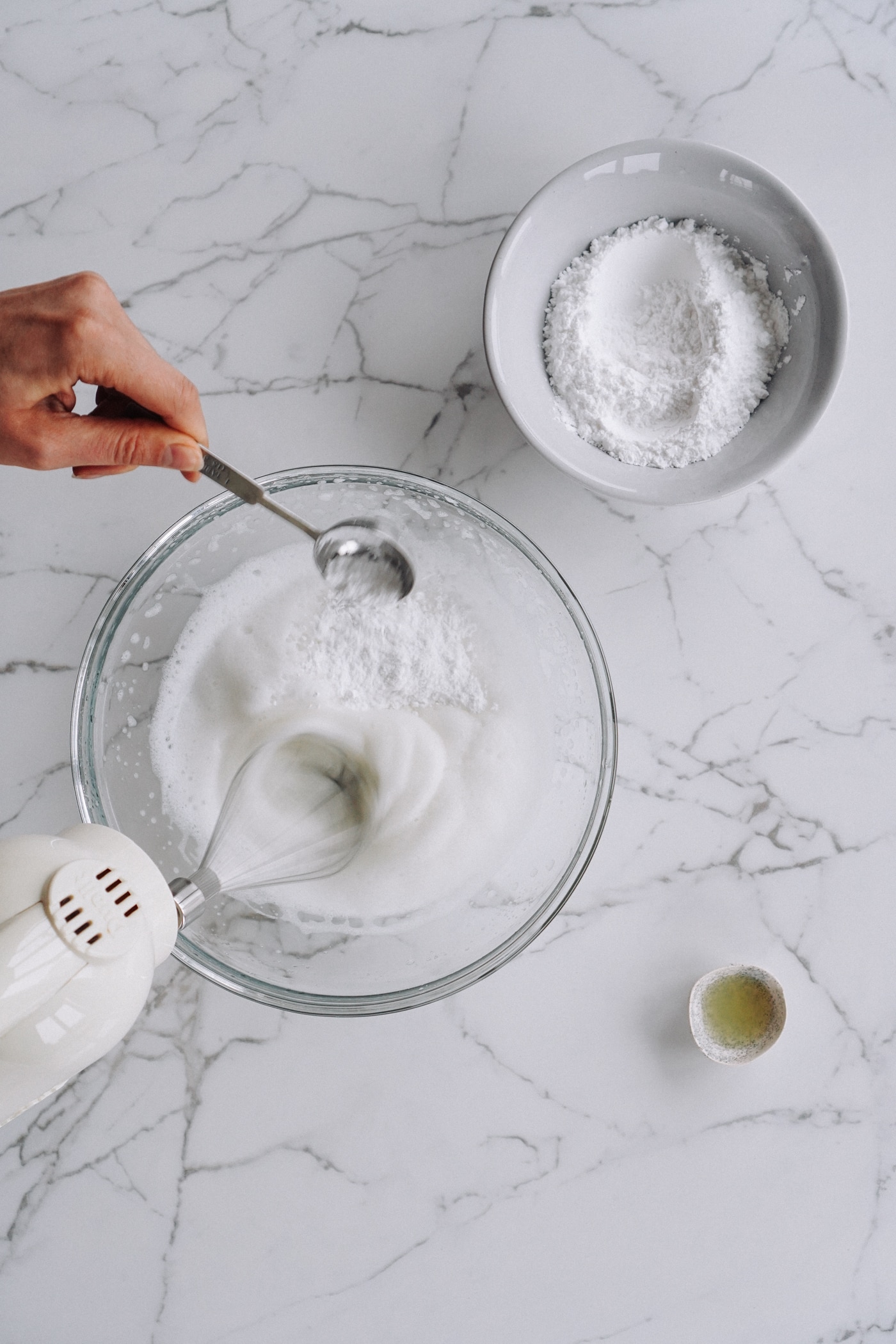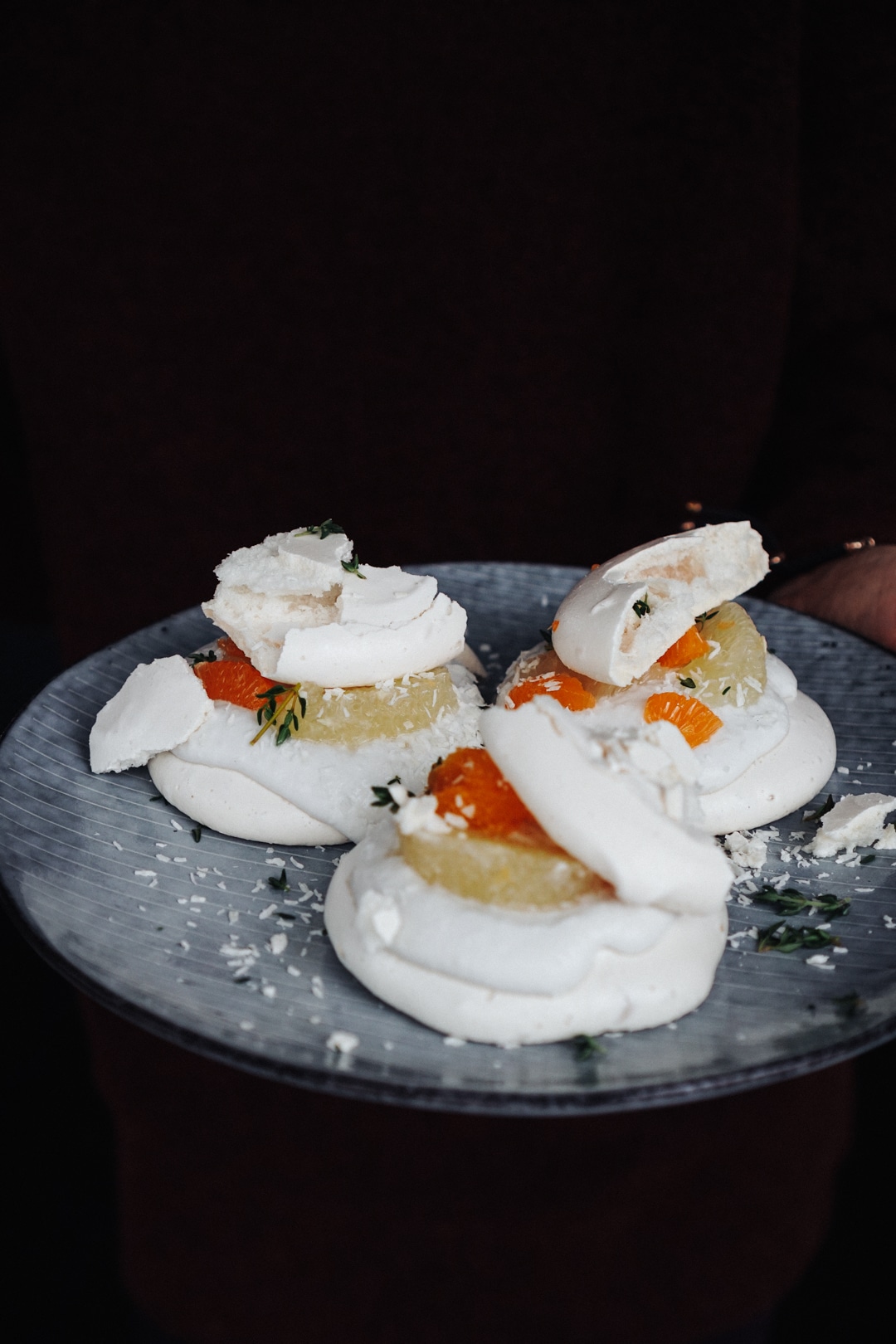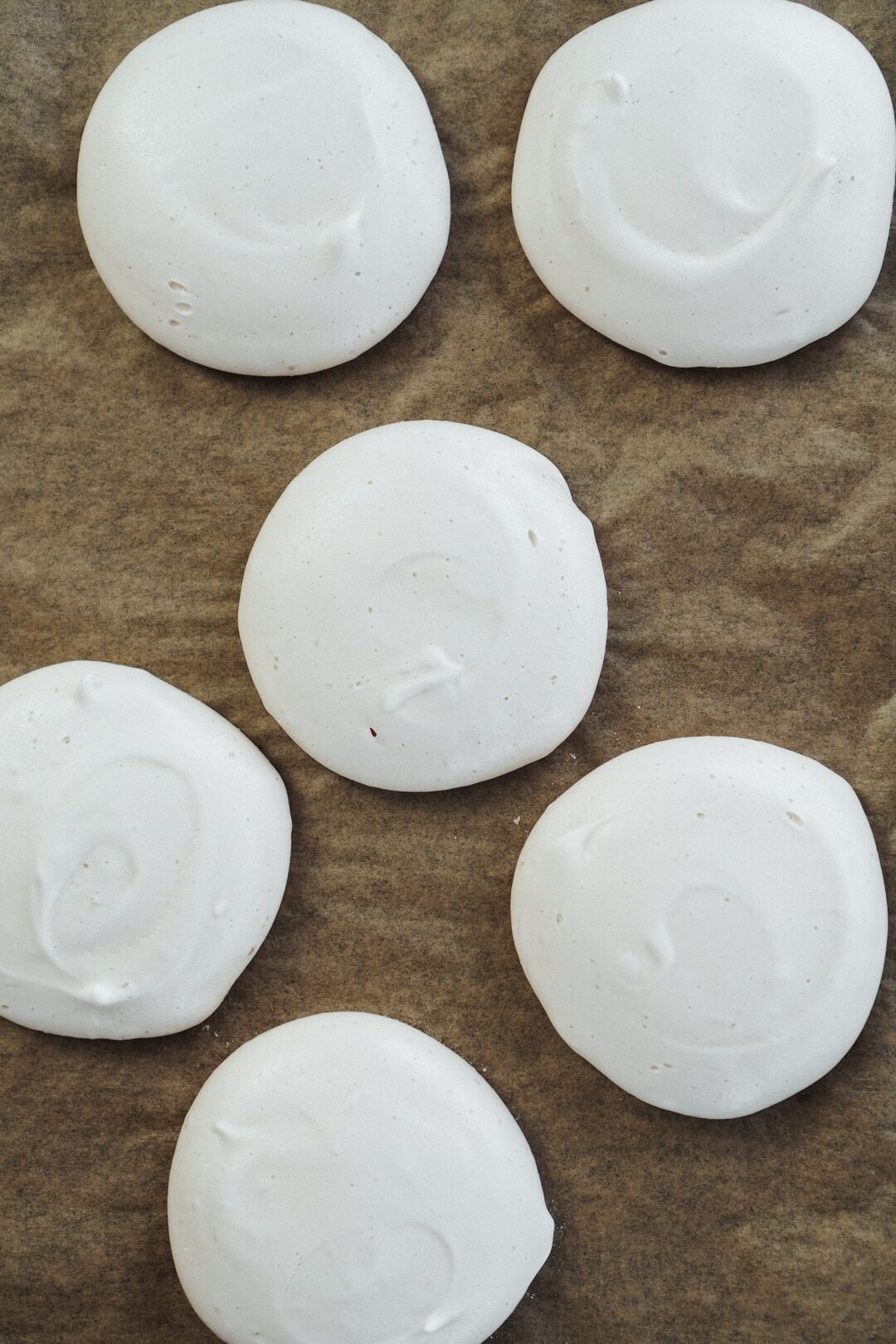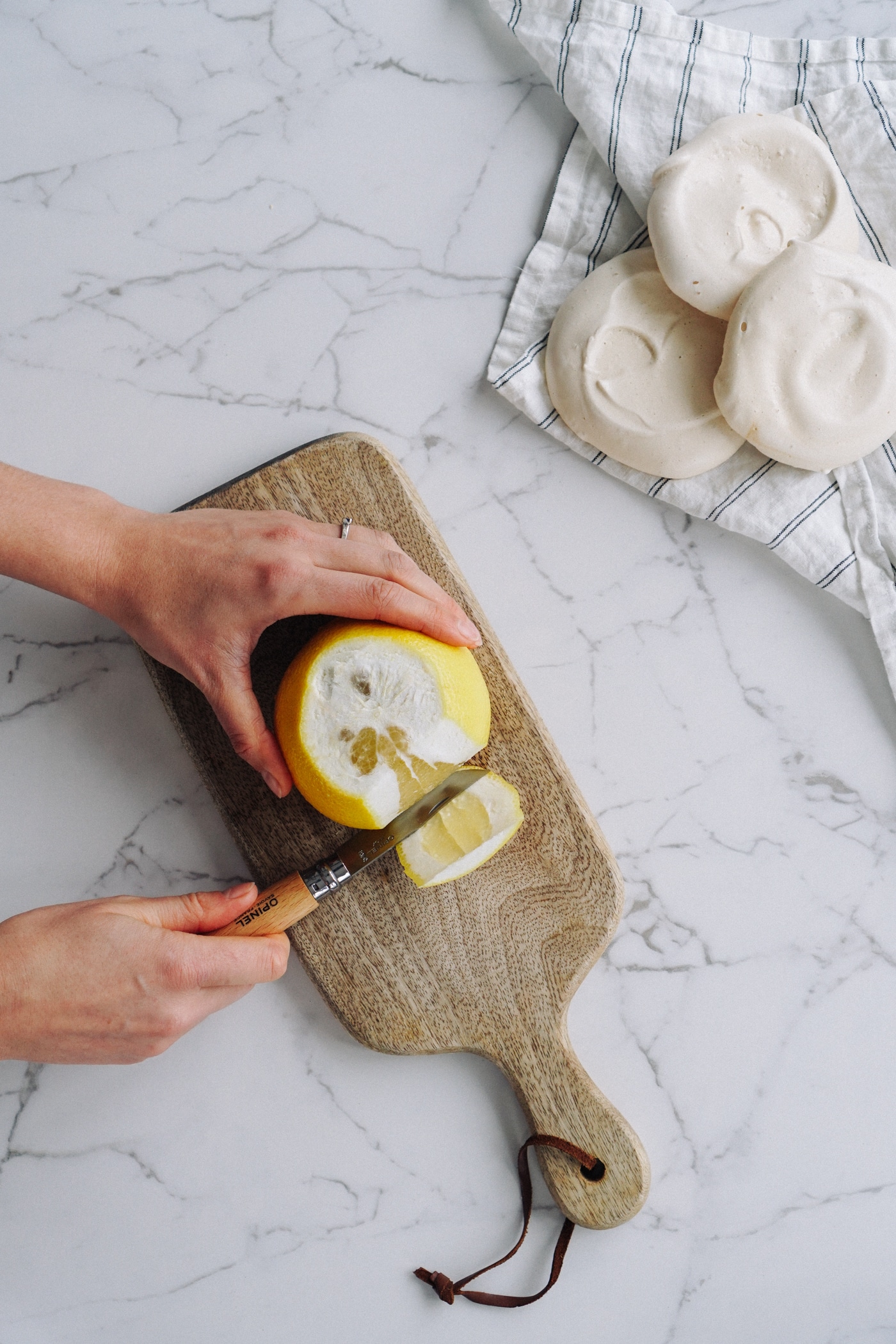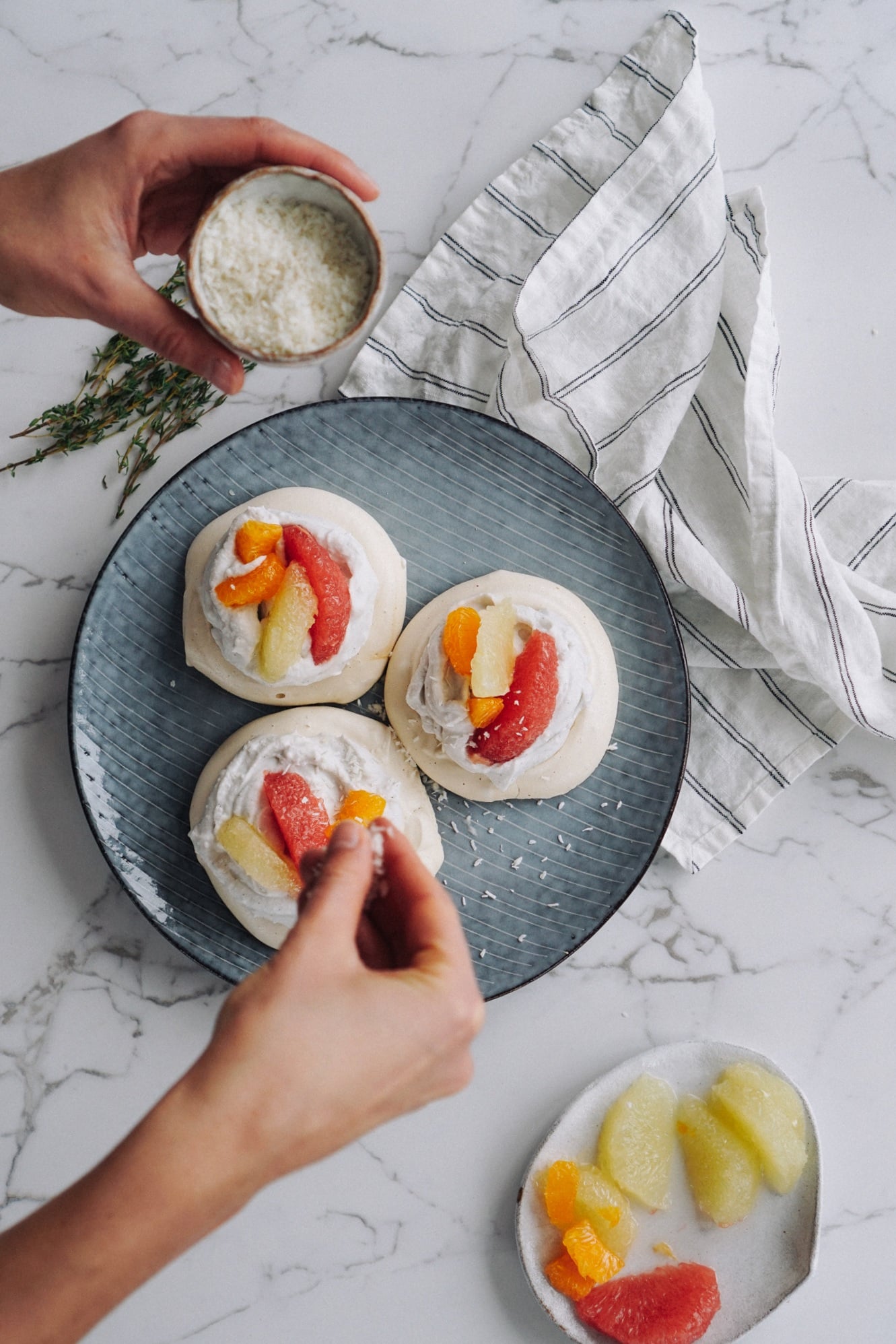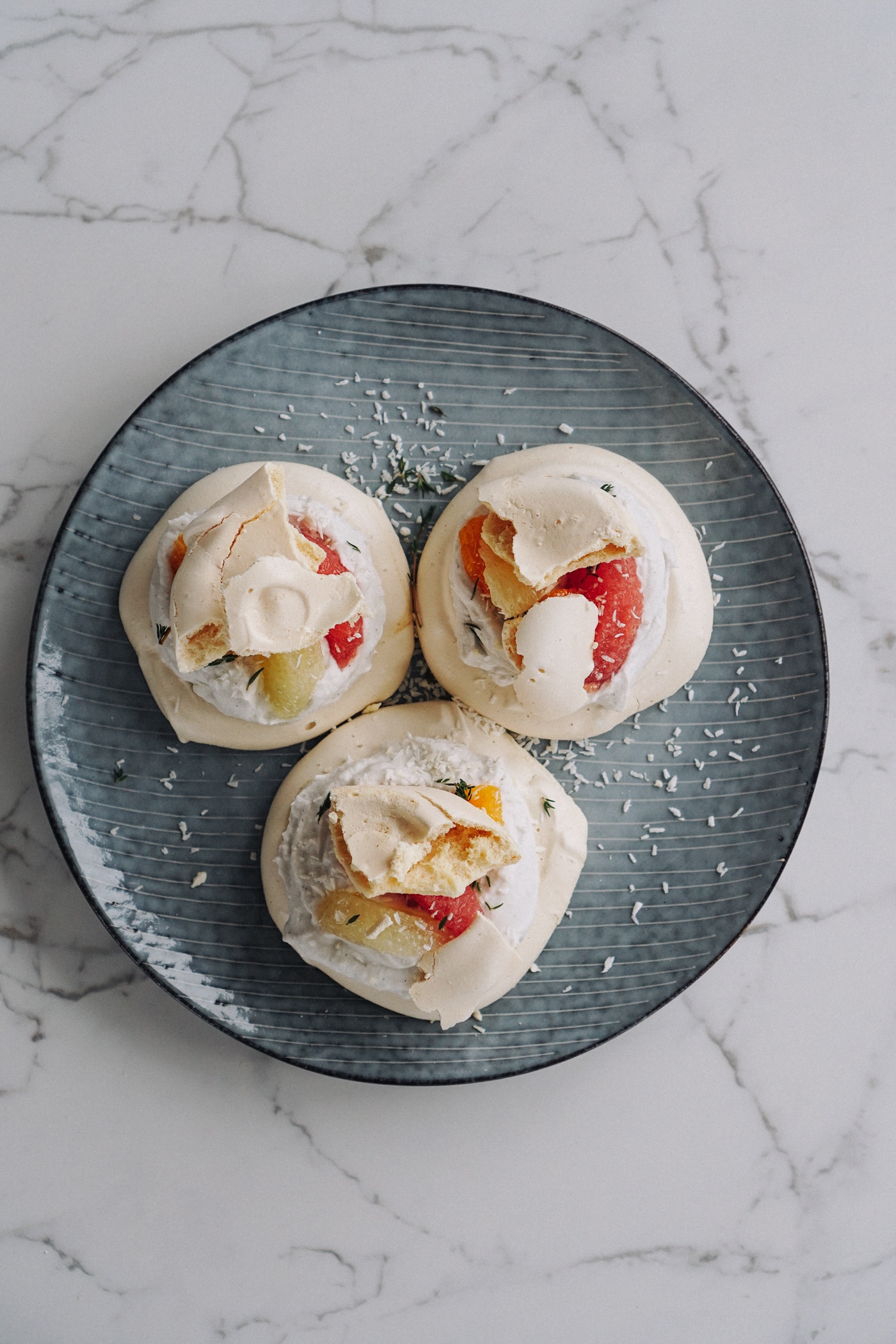 Instructions
Refrigerate coconut milk at least overnight together with the canned chickpeas.
Drain the chickpea liquid and place 6 tablespoons in a large mixing bowl. Start beating on low speed, gradually increase the speed to medium until you reach bubbly texture and soft peaks start to form. Then add powdered sugar one tablespoon at a time, beating after each addition to make sure all the sugar is dissolved. You can also use granulated sugar, but in that case it will take a bit more time for it to get properly incorporated in the chickpea water. Add a teaspoon of lemon juice and continue beating on high speed until you reach stiff glossy peaks (shiny surface).
Line a baking tray with baking paper, form 5-6 meringues and bake them in 120°C for 1h 30 minutes, then turn the oven off and leave them inside to cool for 2 hours.
Open the coconut milk can and carefully scoop out the thick and creamy top layer using a spoon. Start whipping on low speed and continue to do so until the cream gets softer. You can then increase the speed and whip until you reach even consistency. Add a bit of sugar and vanilla and whip until just mixed in. You can chill coconut cream in the fridge before serving, but you might have to re-whip it lightly just before serving to make it airy again.
Cut the top and bottom of each citrus fruit and remove the peel by cutting it from top to bottom in a way so that you also cut off the thin white layer dividing the pulp from the outer peel. That way each bit of pulp will get exposed and will be easily removed with a sharp paring knife.
Top 4 meringues with a generous amount of coconut cream and citrus pulp, sprinkle some shredded coconut and fresh thyme on top. Finally top each meringue with broken pieces of the remaining one or two meringues creating a messy look. Serve immediately.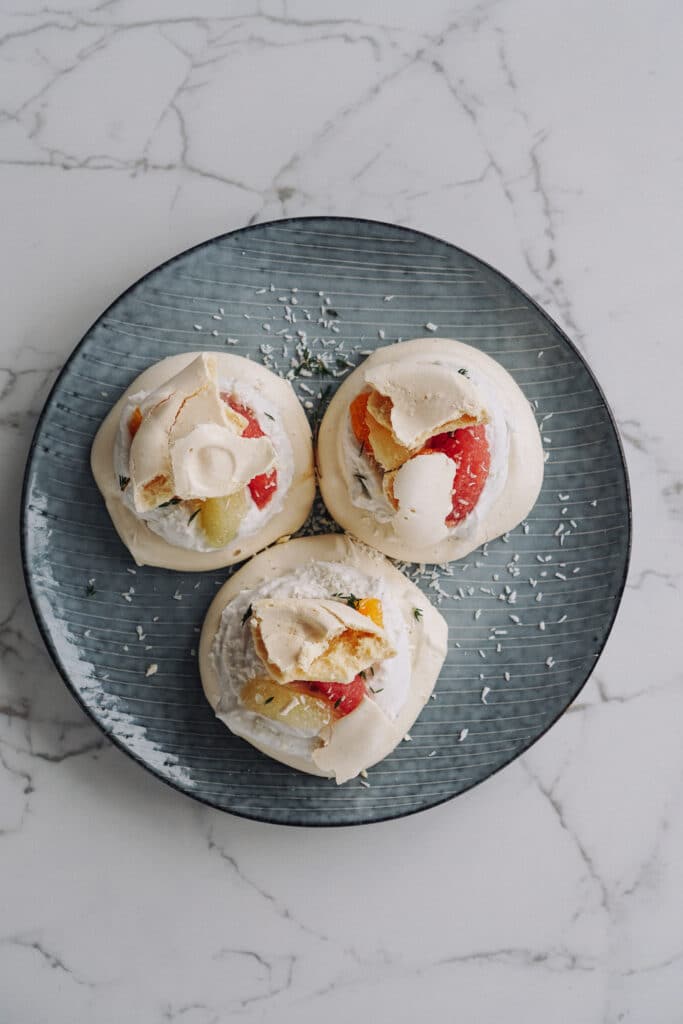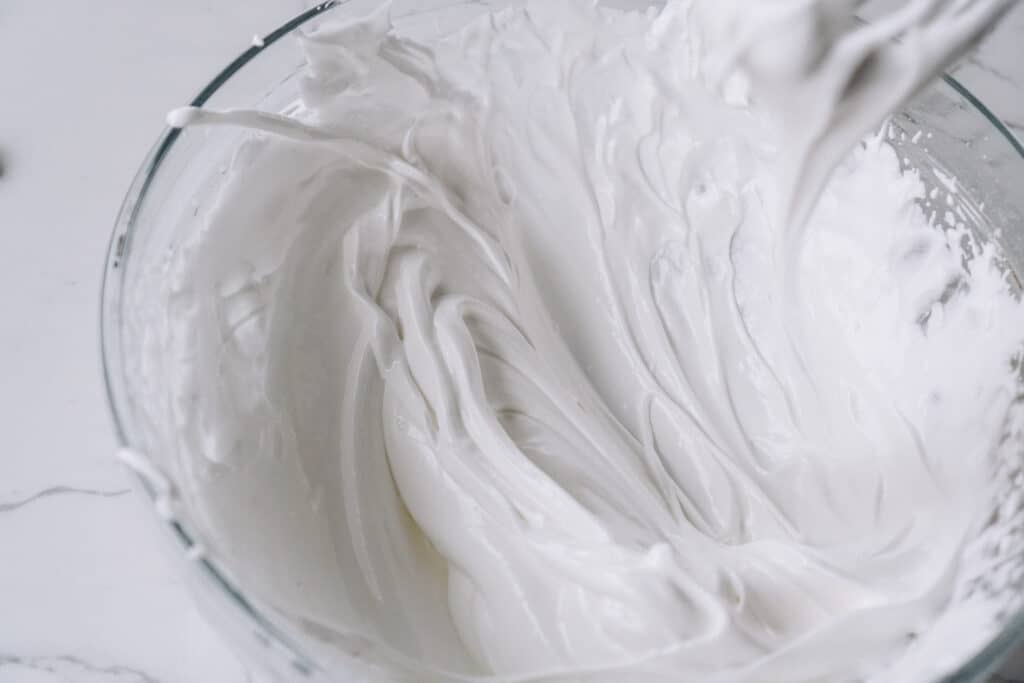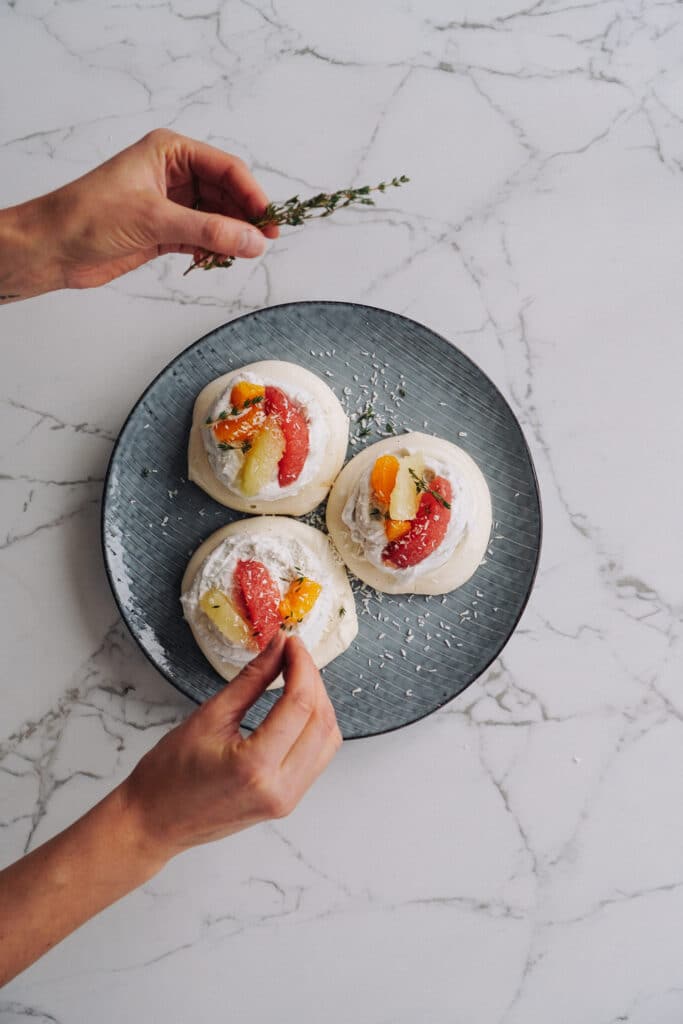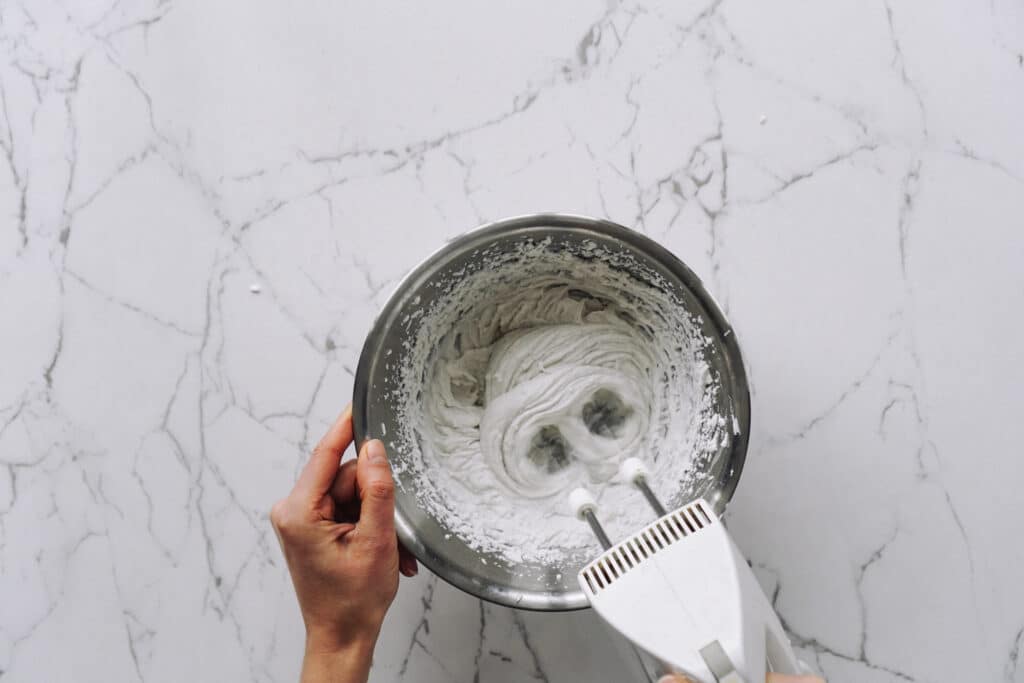 Julie's Tip
Top meringues with whipped coconut cream and fruit right before serving them or the meringues will collapse.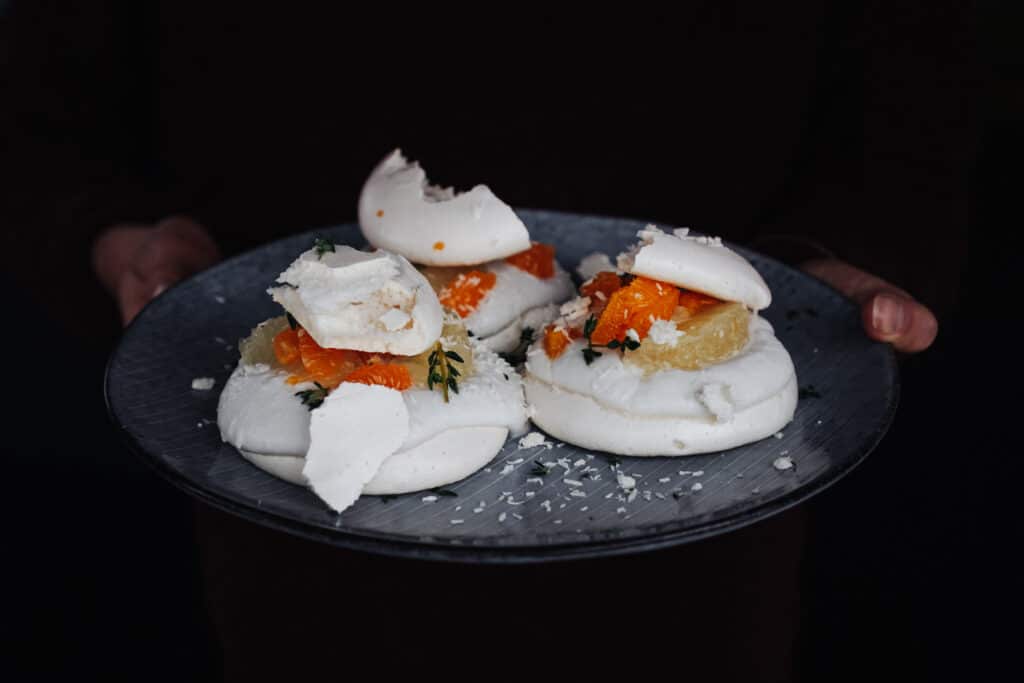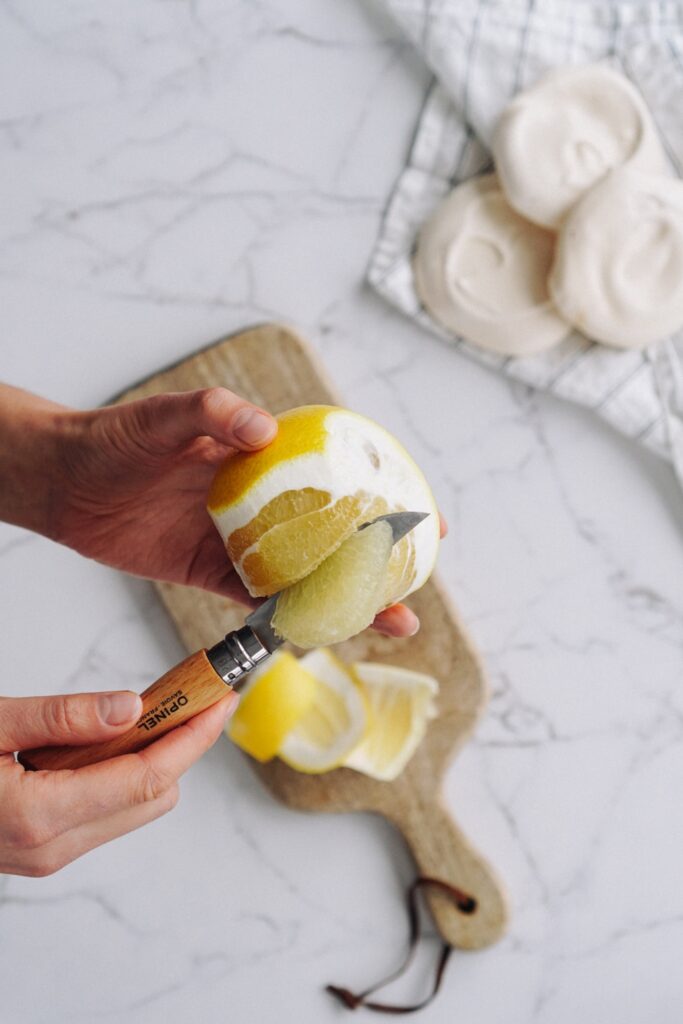 Ingredients
For the vegan meringue
6 tbsp of aquafaba (chickpea water)
100 g of powdered sugar or granulated sugar
1 tsp of lemon juice or vinegar
For the coconut whipped cream
1 can of full fat coconut milk (no emulsifiers or thickeners added)
1 tbsp of powdered or granulated sugar
1 tbsp of vanilla bean paste or extract
For the toppings
1 grapefruit
2 tangerines
coconut flakes
small bunch of fresh thyme