Shakshuka
Shakshuka or a Kitchen Julie version of it has been a part of my diet for many years. Shakshuka, if you're not yet familiar with it, is a Middle Eastern dish of eggs cooked in a tomato based sauce, usually with onions & chilli or sweet peppers. Cumin is often used for flavour & aroma and toasted bread is served alongside to scrape out any leftover sauce. Shakshuka can be started on the stovetop and then finished off in the oven or cooked on the stovetop from start to finish. I prefer the latter as cooking eggs in an oven often results in egg whites becoming rubbery and very much unpleasant to eat. In my opinion, stovetop makes it easier to make sure the yolks stay runny.
Not as traditional, but a fun way to transform your shakshuka is to add different types of vegetables like carrots and zucchini when making the base for the sauce, though I prefer the tomatoes only version. You can also add things like goat or feta cheese, serve with a side salad, some tahini sauce and toasted bread of choice. All in all, it's a wonderful breakfast meal.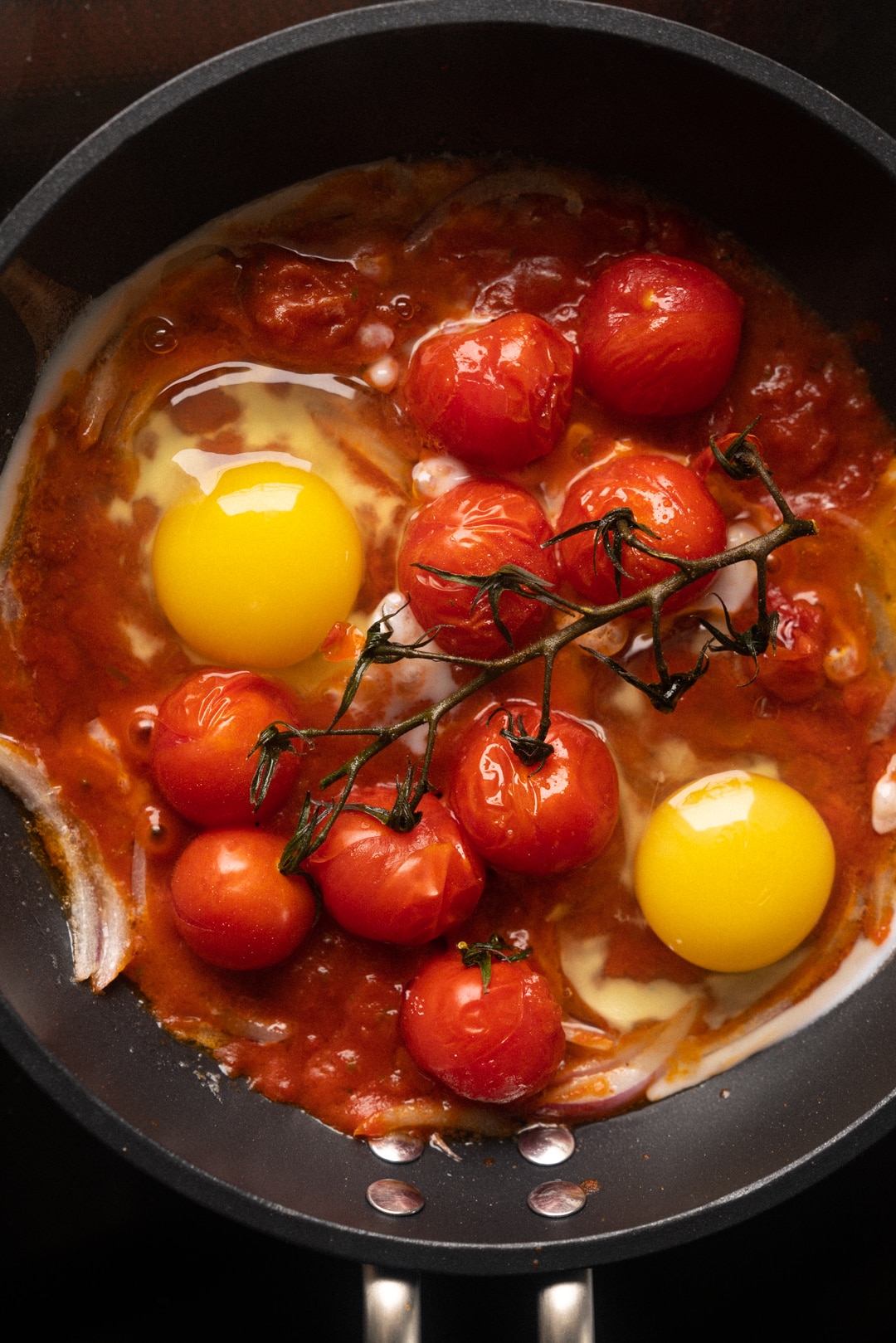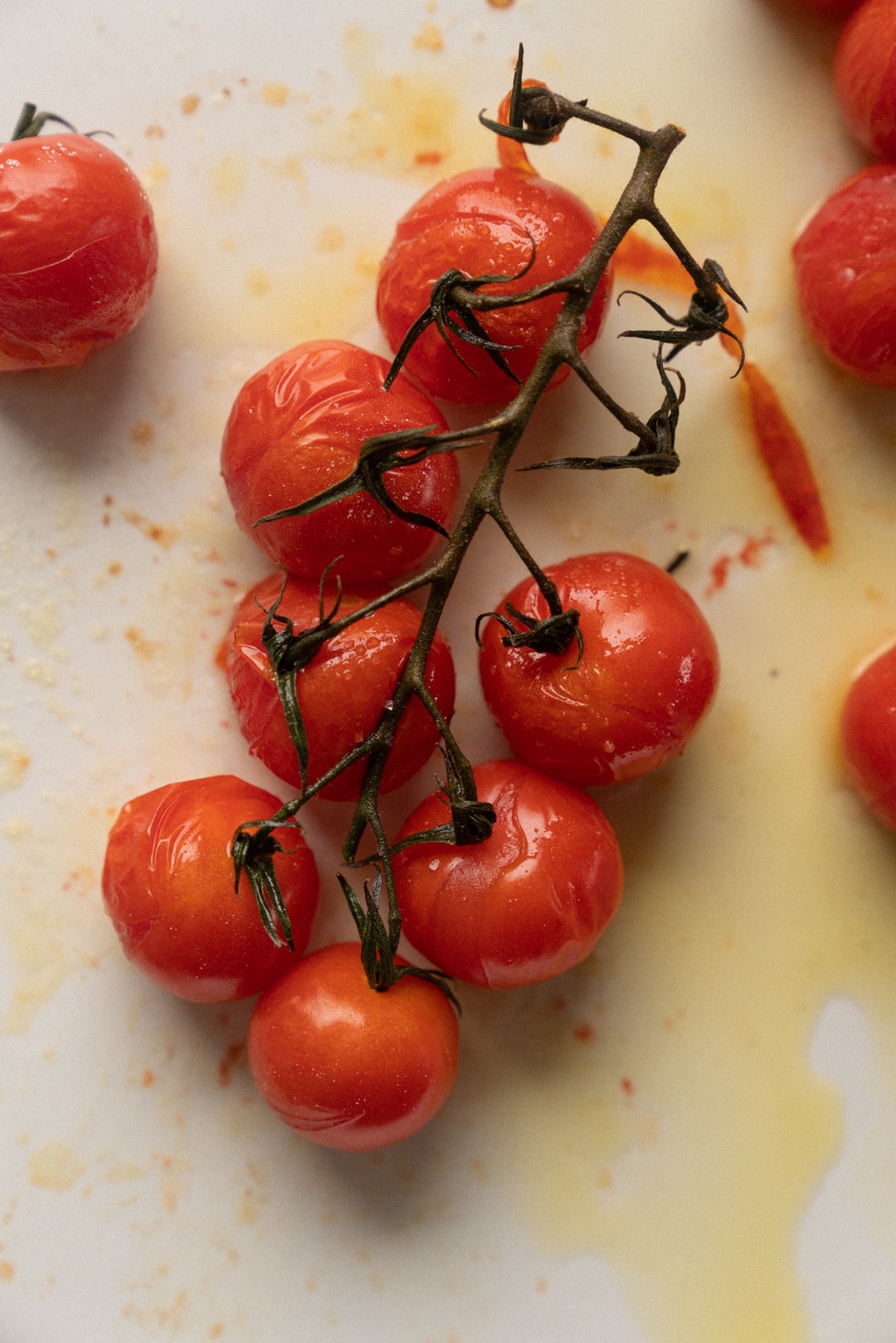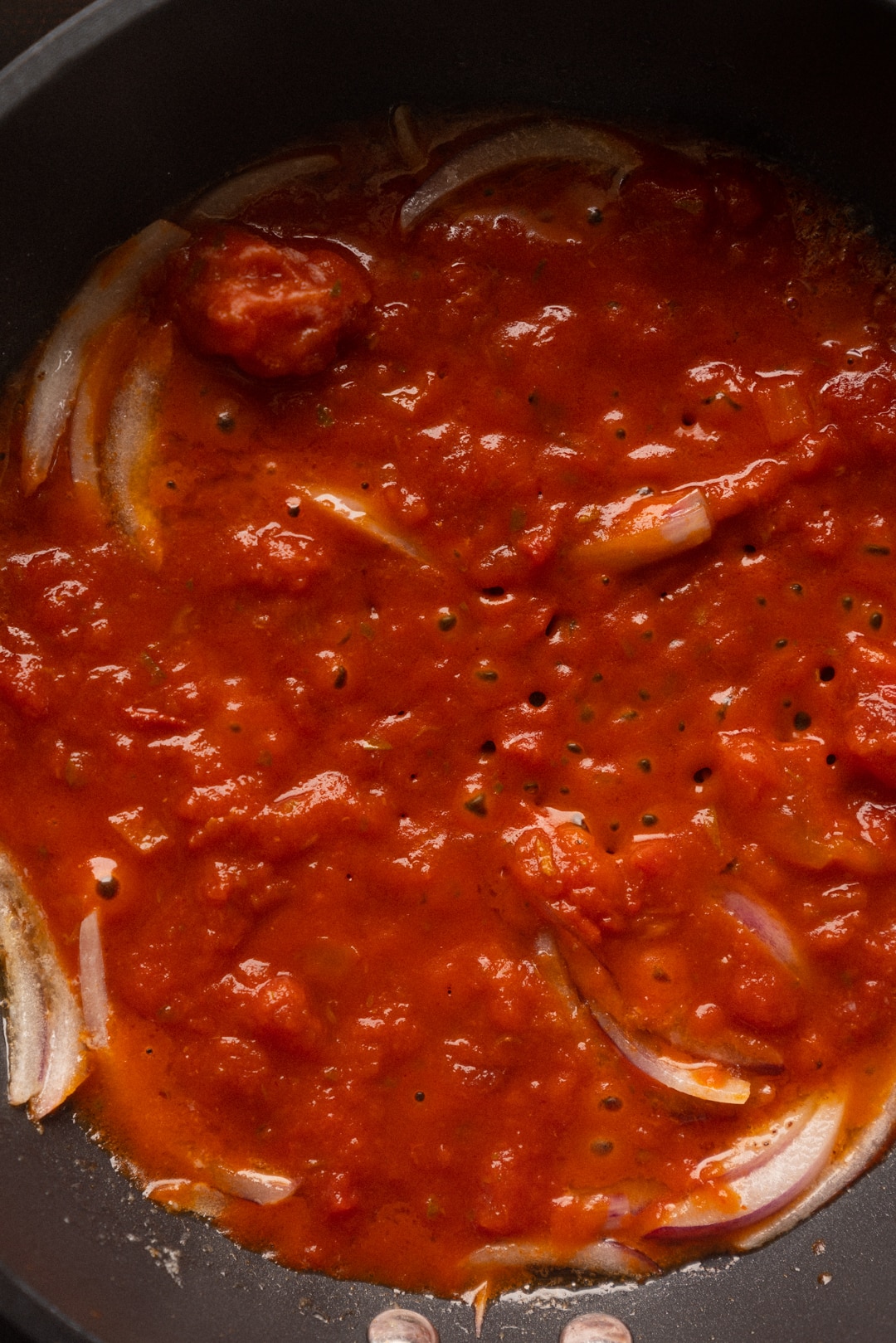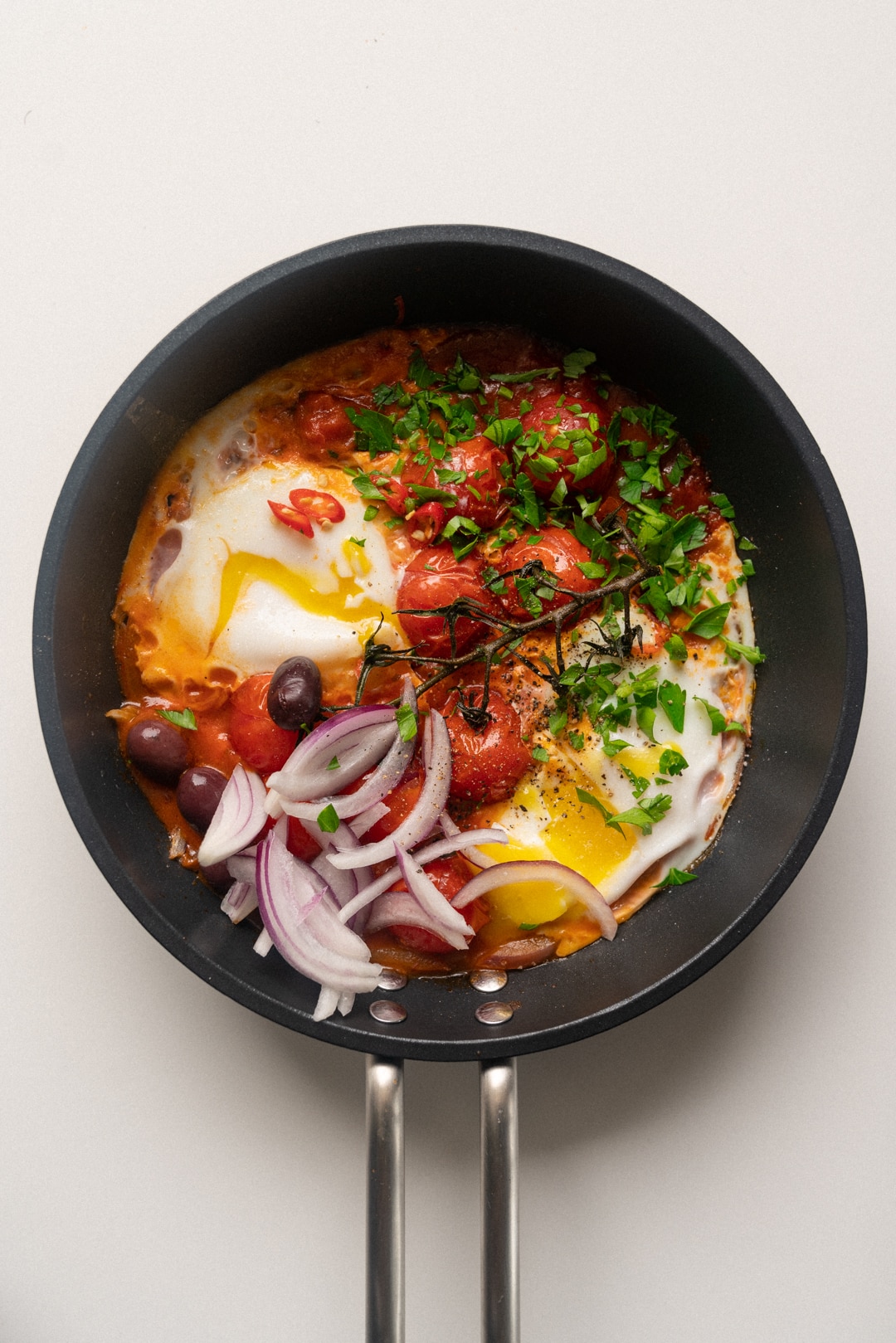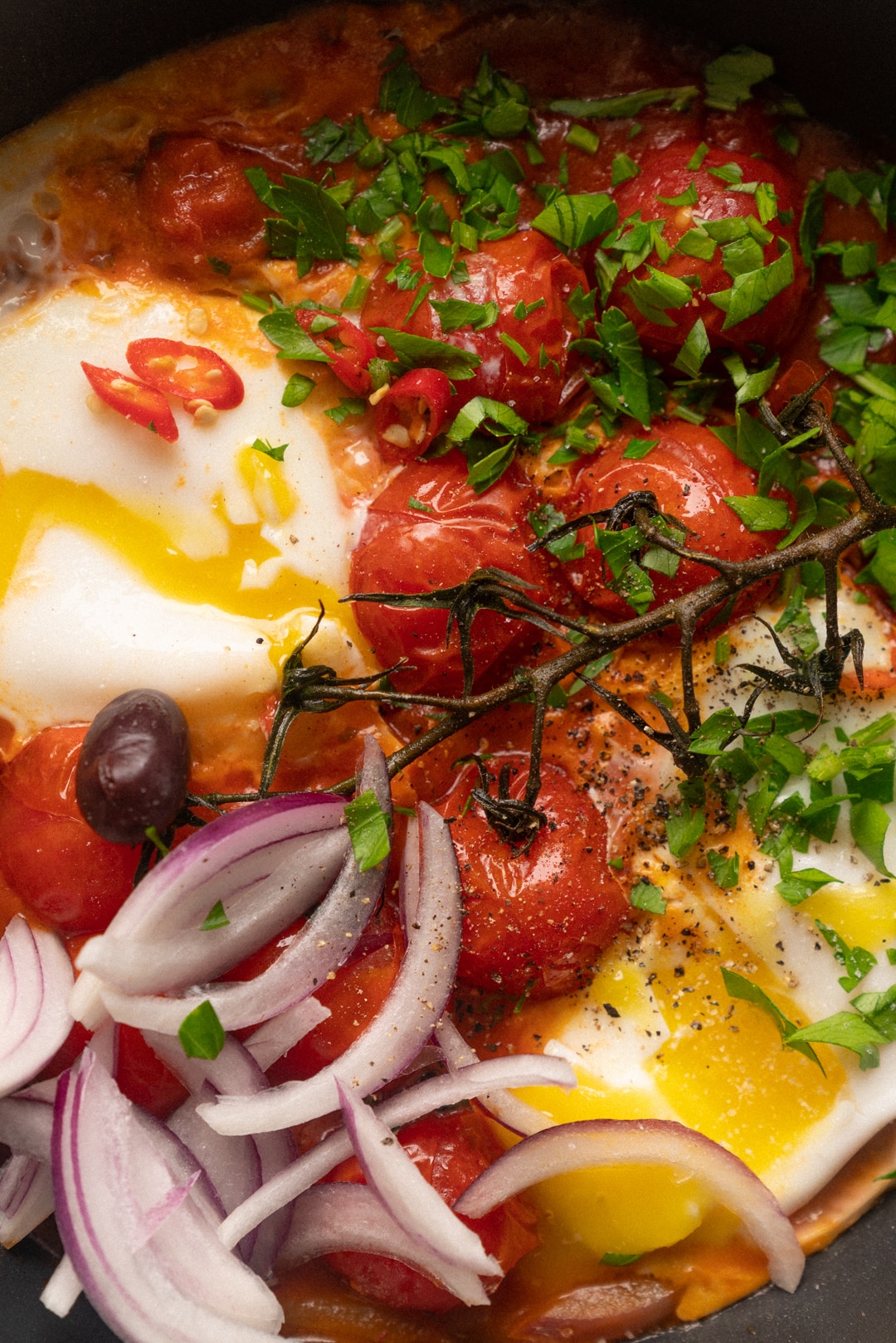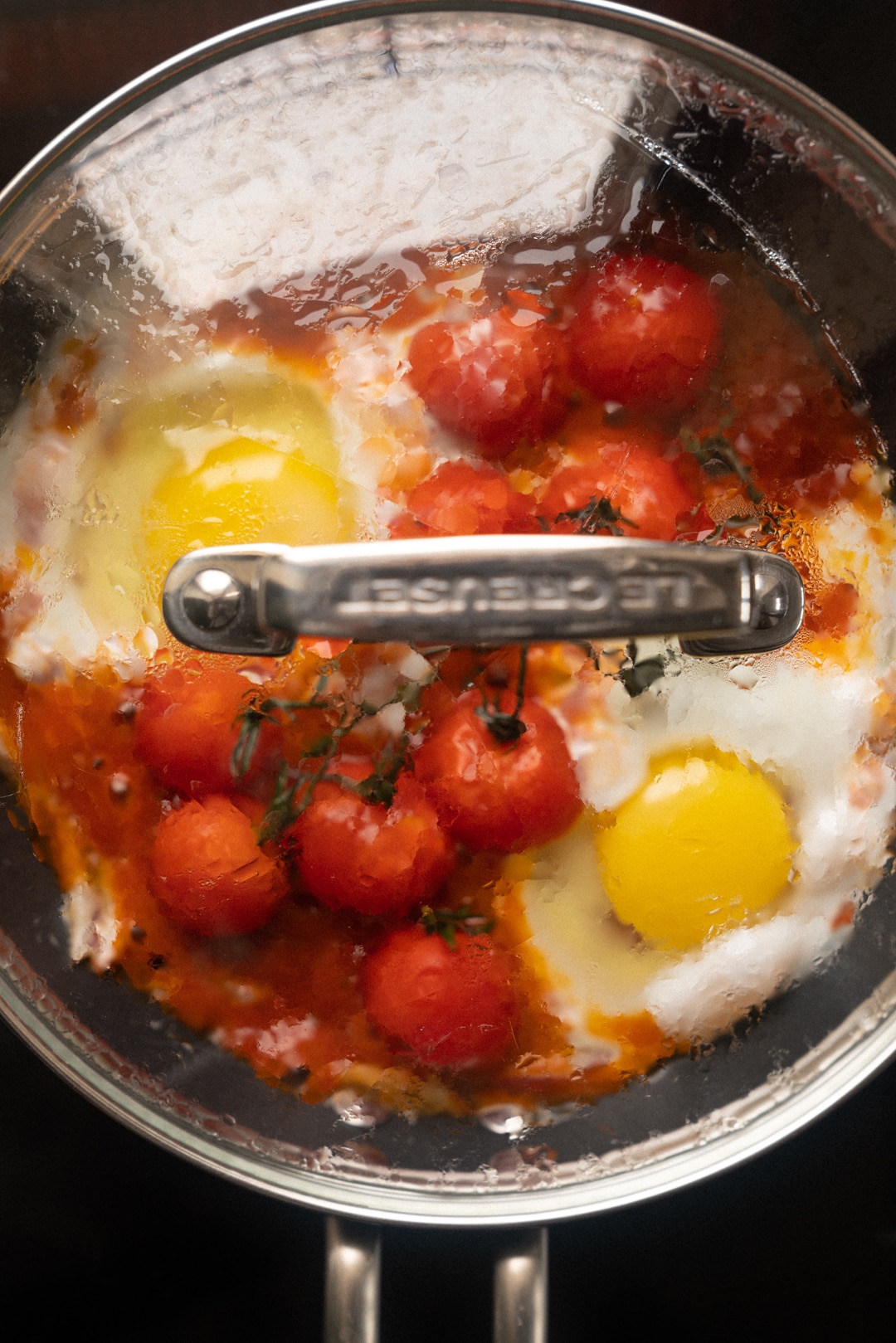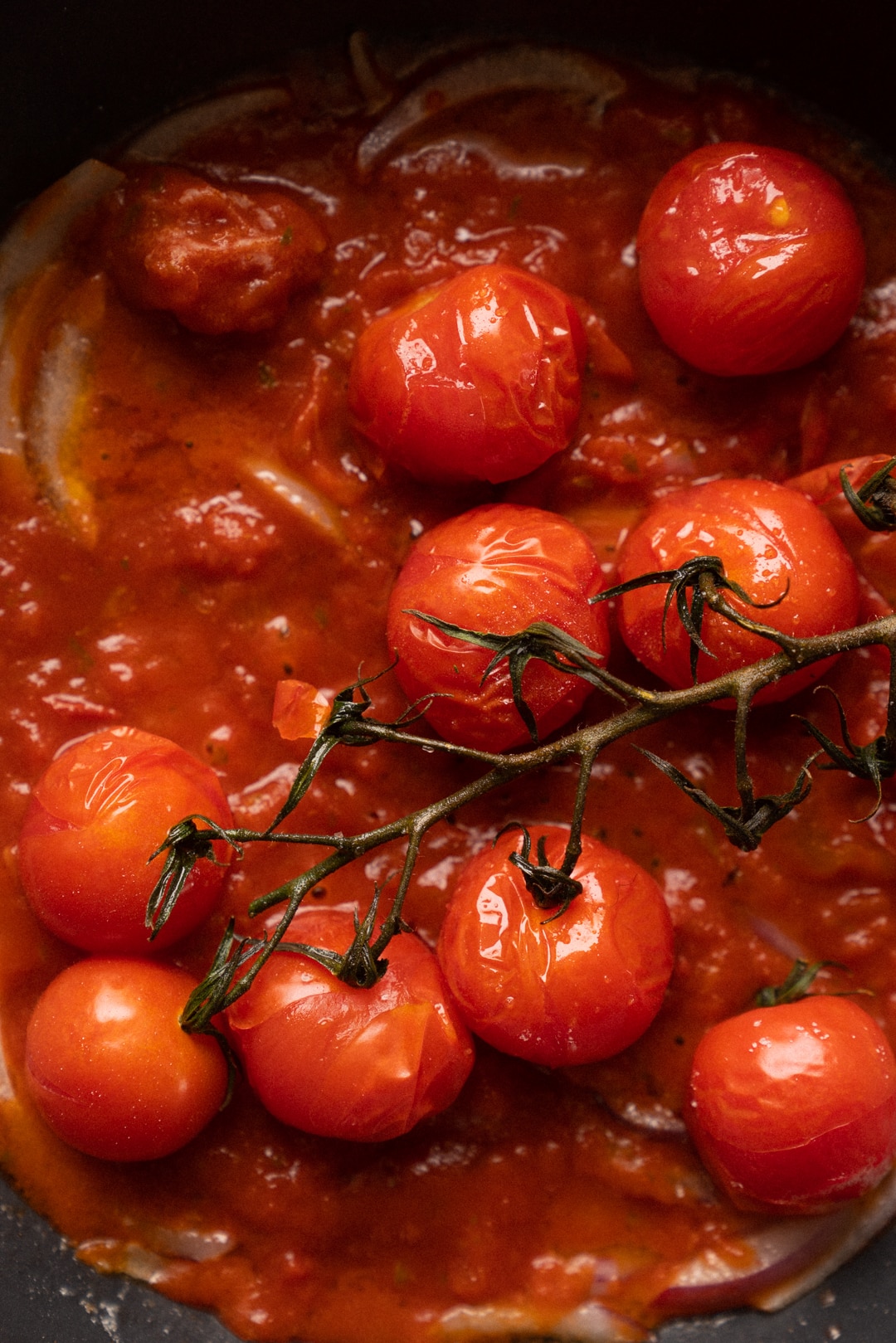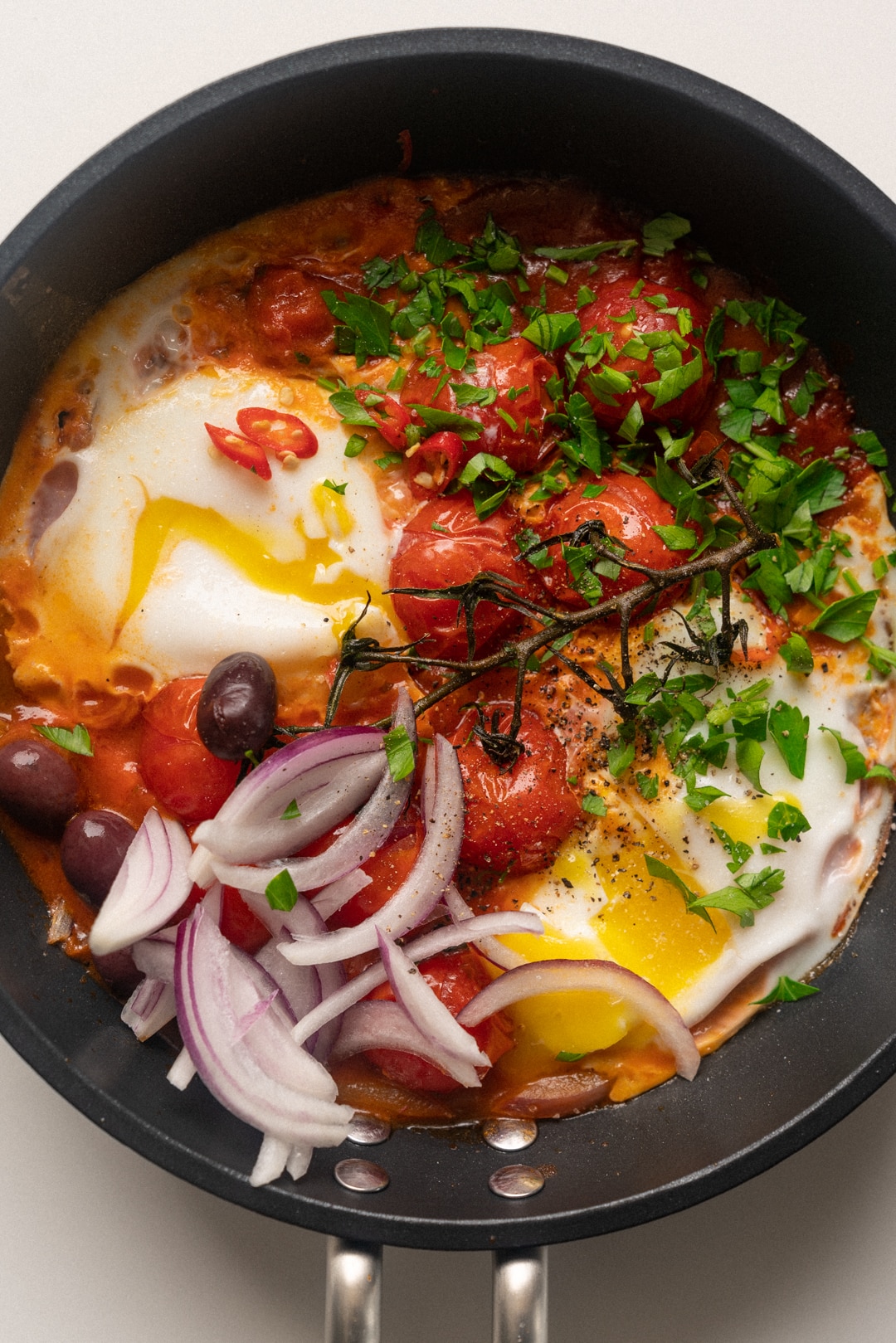 Instructions
Drizzle cherry tomatoes with oil and sprinkle with sea salt. Cook in a 180 C oven for 10 minutes or until softened.
Heat a small frying pan, add a touch of oil and the sliced shallot or onion (reserve some as a garnish). Cook until softened then add chopped garlic, cook for another minute.
Julie's Tip
Use a larger frying pan when making shakshuka for two or more people. Double or triple the amount of all of the ingredients accordingly.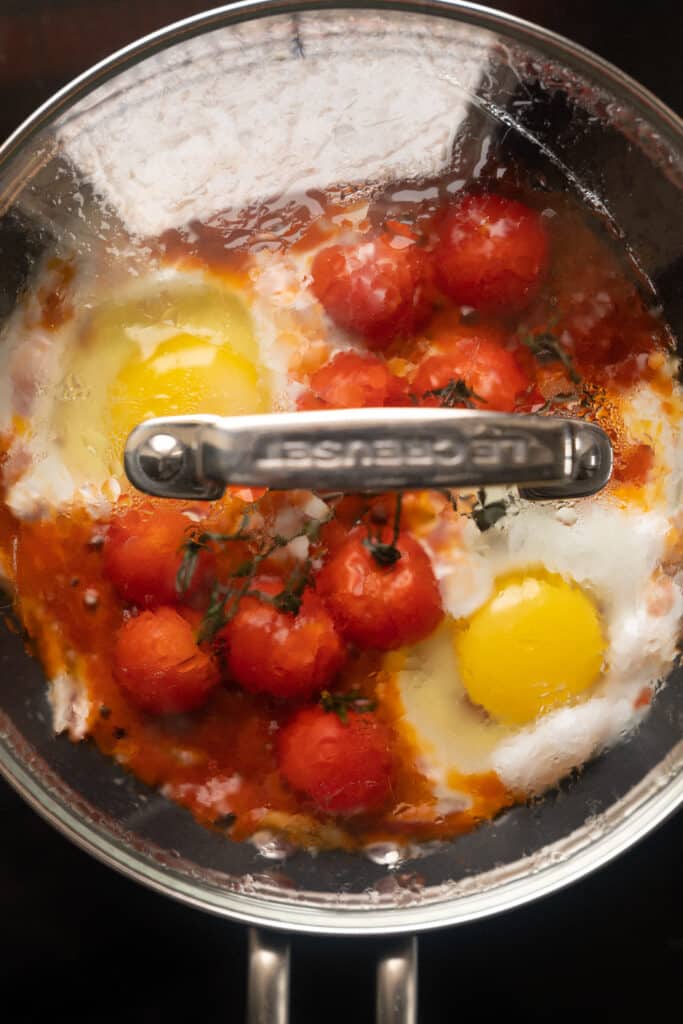 Lower the heat, pour in the canned tomatoes, sprinkle with dukkah and sea salt, top with the oven roasted cherry tomatoes and break both of the eggs into the frying pan. Cover and cook on medium heat until the egg whites are set, but the yolk remains slightly runny, about 3-5 minutes. Serve immediatelly while the egg yolks are runny. Top with olives, reserved onion, chopped parsley, black pepper and a slice of toasted bread.
Ingredients
2 eggs
1/3 cup of canned tomatoes or tomato passata
1 shallot or 1/2 red onion, sliced
1 garlic clove
8-10 cherry tomatoes
olives
small bunch of fresh parsley
pinch of dukkah
extra virgin olive oil for cooking
sea salt
freshly ground black pepper