It's been more than a week in the countryside already with heavy snowfall, then a sudden spring re-entry a few days later and because of that springtime sun I felt a strong craving for a crunchy salad. The kind that makes you think of a long holiday somewhere warm.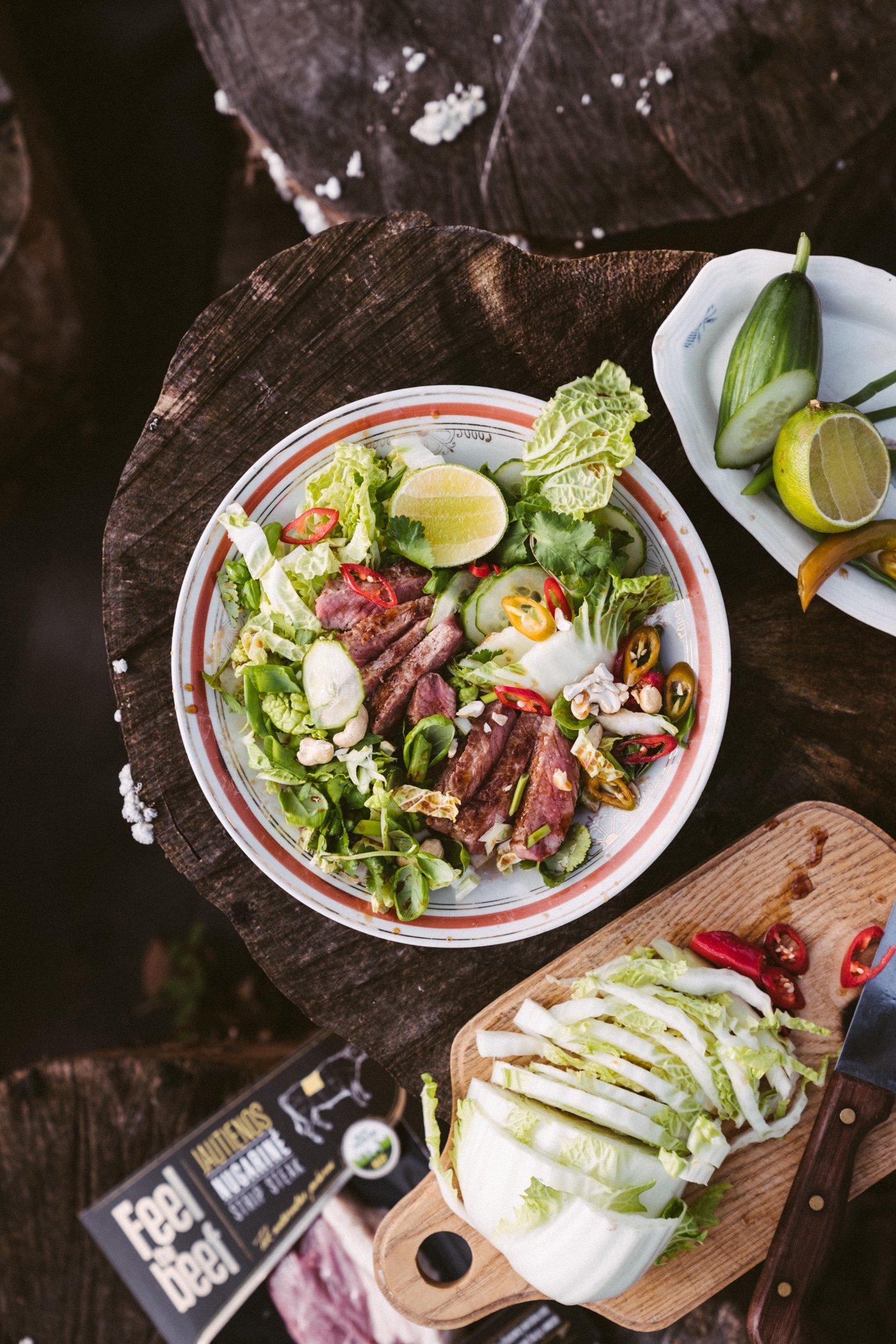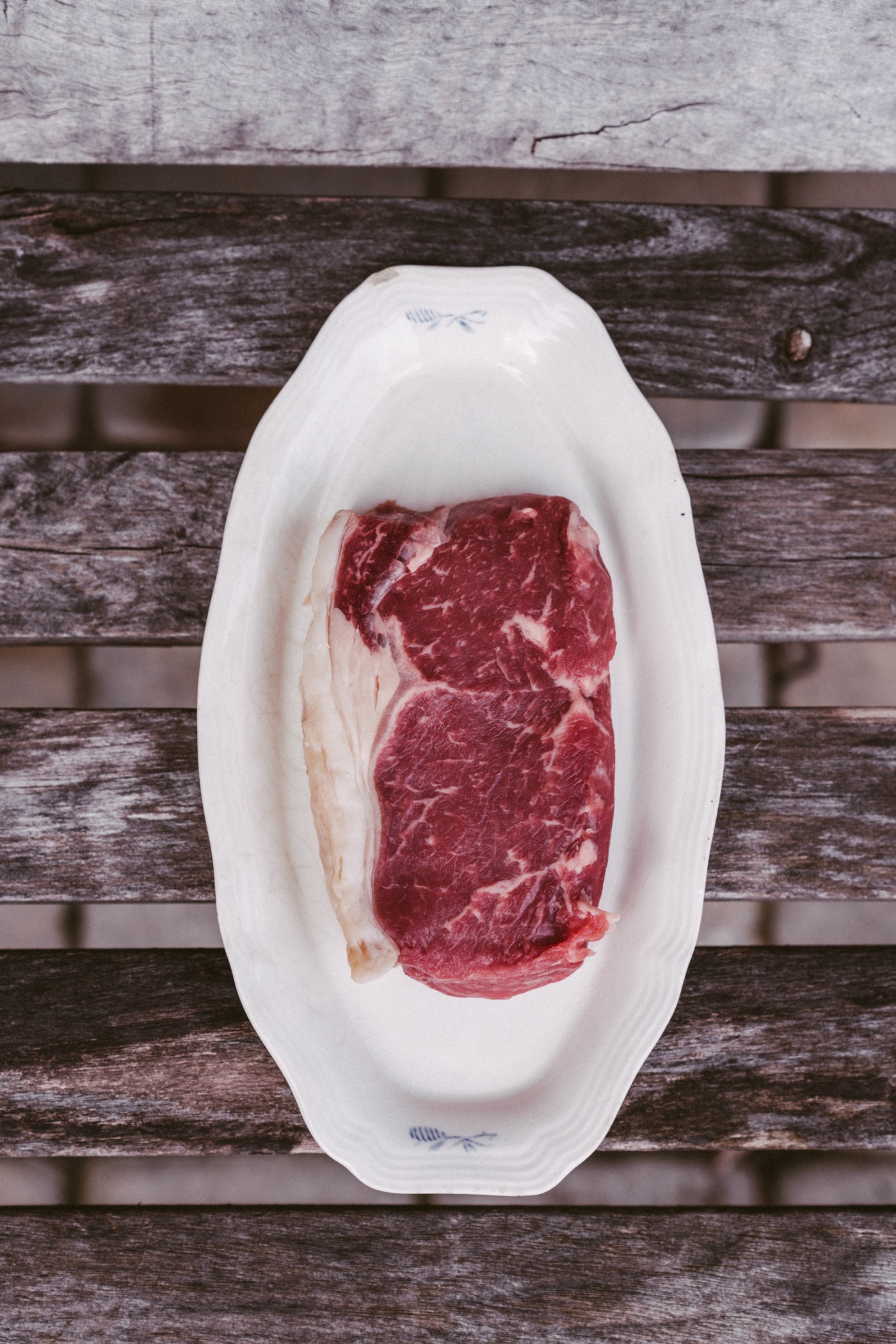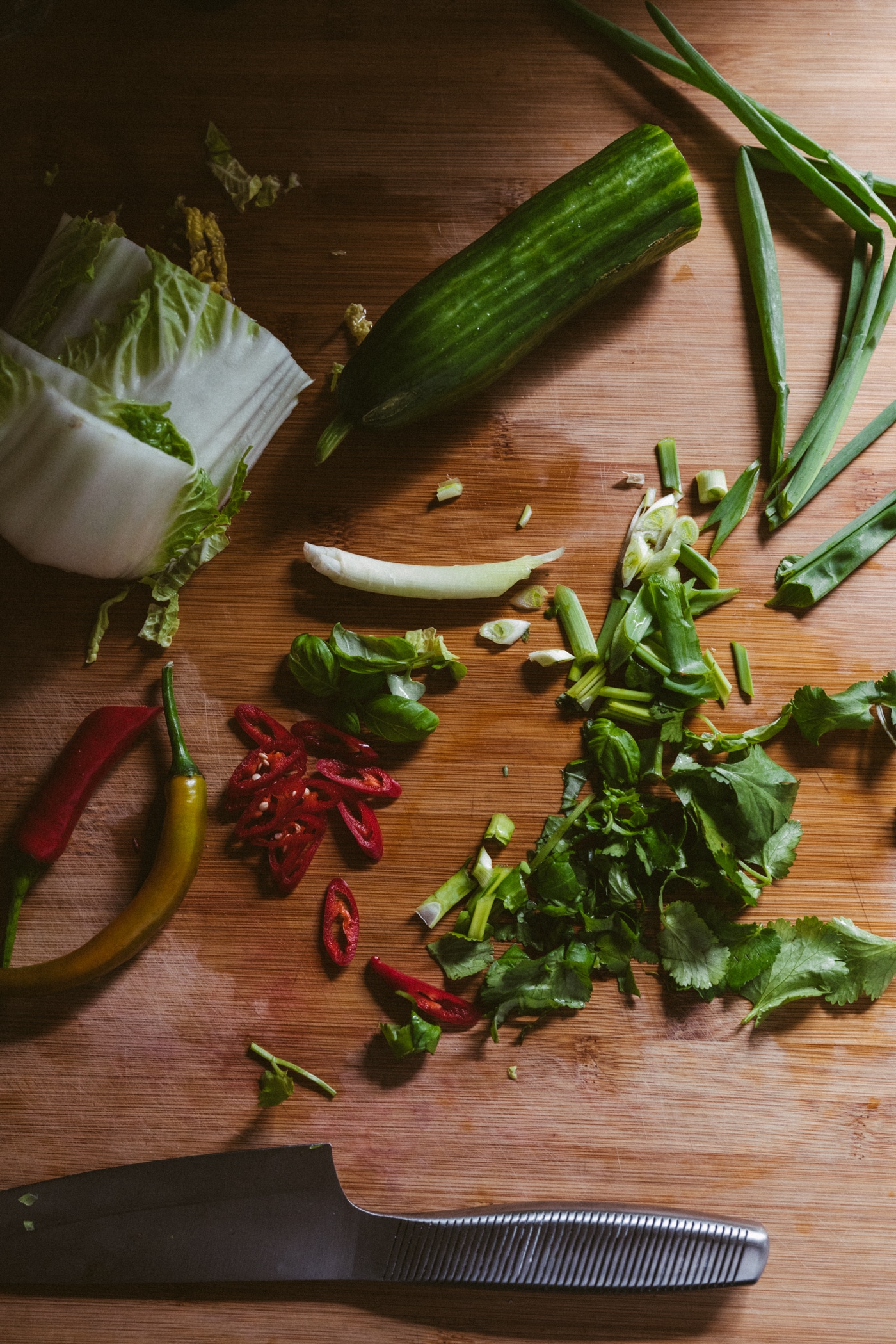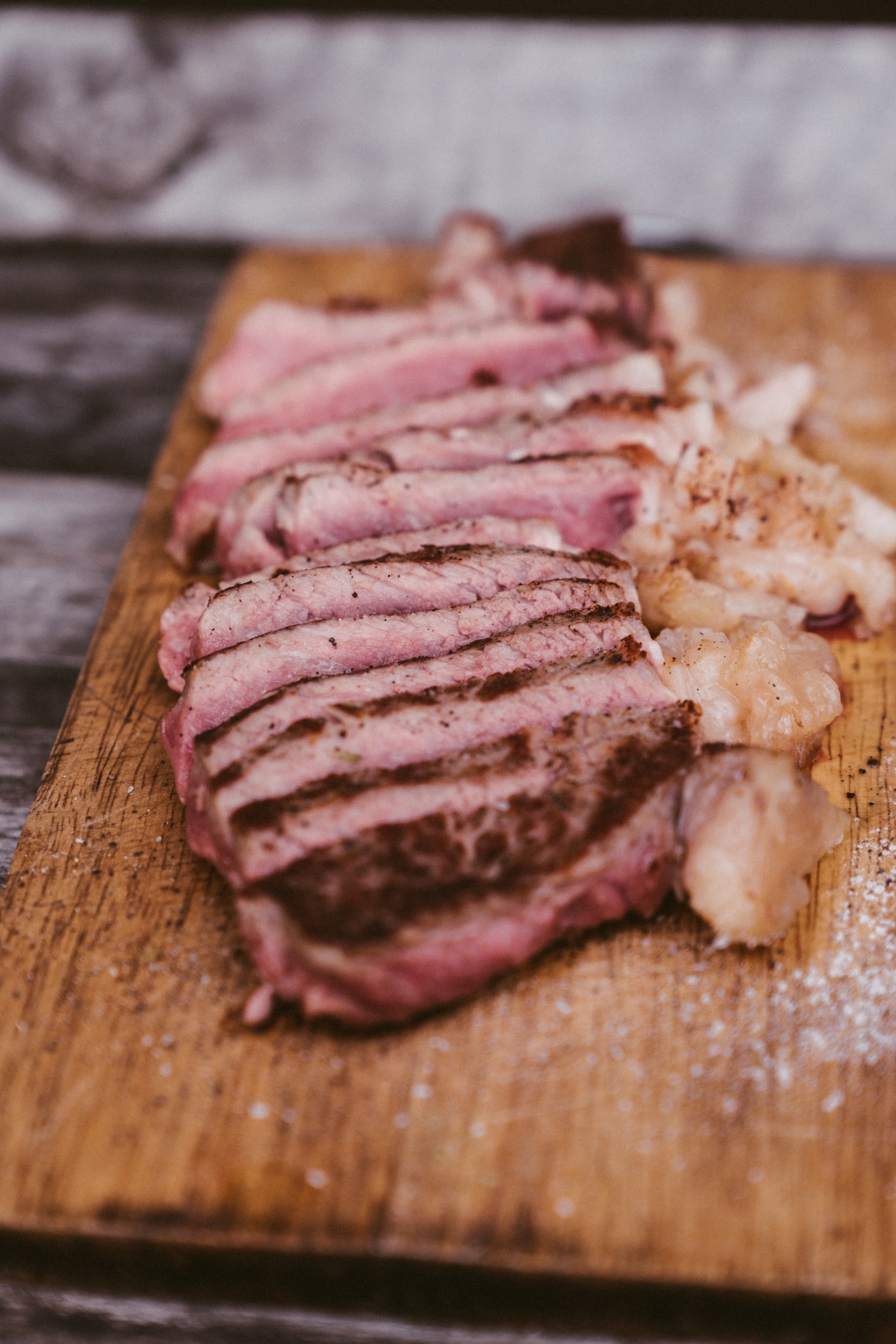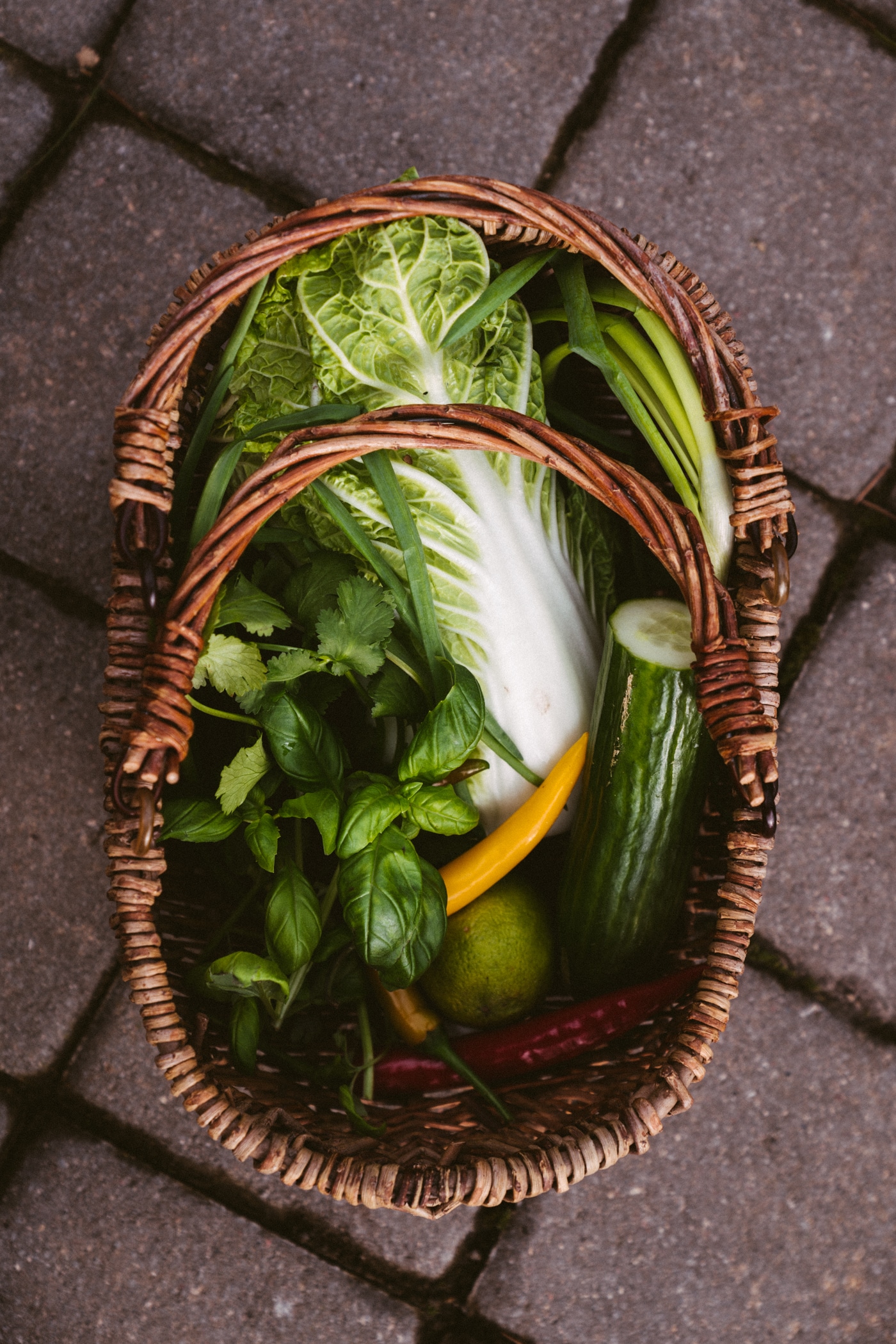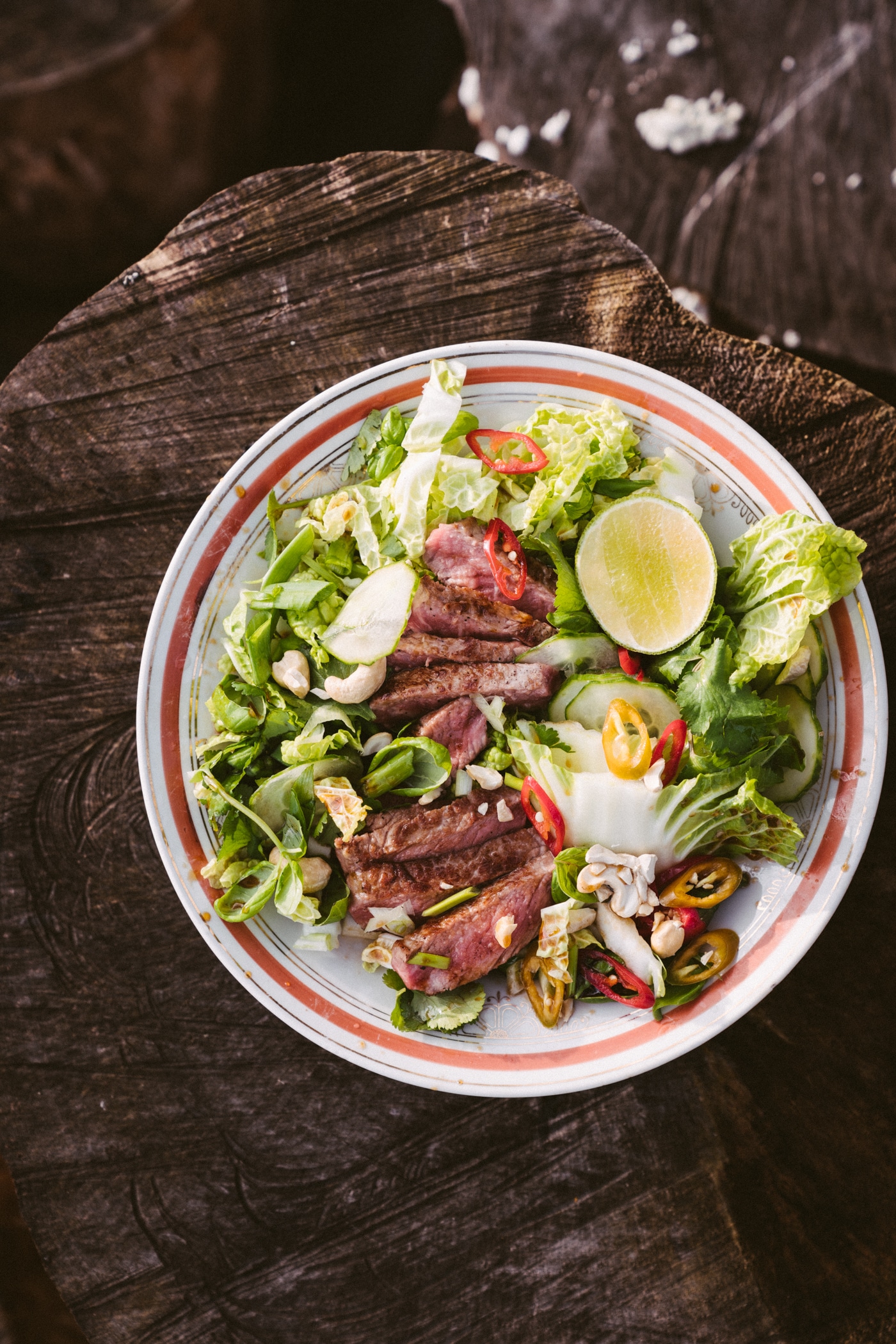 Instructions
Leave the strip steak at room temperature for two hours prior to cooking. This step is crucial for quality steak and if you were to skip it, you will end up with raw meat inside even though the outside will be perfectly seared.
Cut the Chinese cabbage into thin slices, chop up all of the herbs, slice cucumber and the fresh chilli.
Transfer salad into a serving bowl or plate.
Heat a large frying pan, add cashews to toast.
Remove nuts then add a splash of oil, salt and pepper steak on both sides then sear it, cooking 3 – 3,5 minutes on each side for medium doneness. Remove from heat and leave to "rest" for 5 minutes before cutting it so that its juices remain inside.
While the steak is resting, mix all of the sauce ingredients thoroughly. Slice beef into thin slices, remove the fatty bit if you prefer lean meat. Place it on top of the salad, drizzle with sauce, garnish with toasted cashews.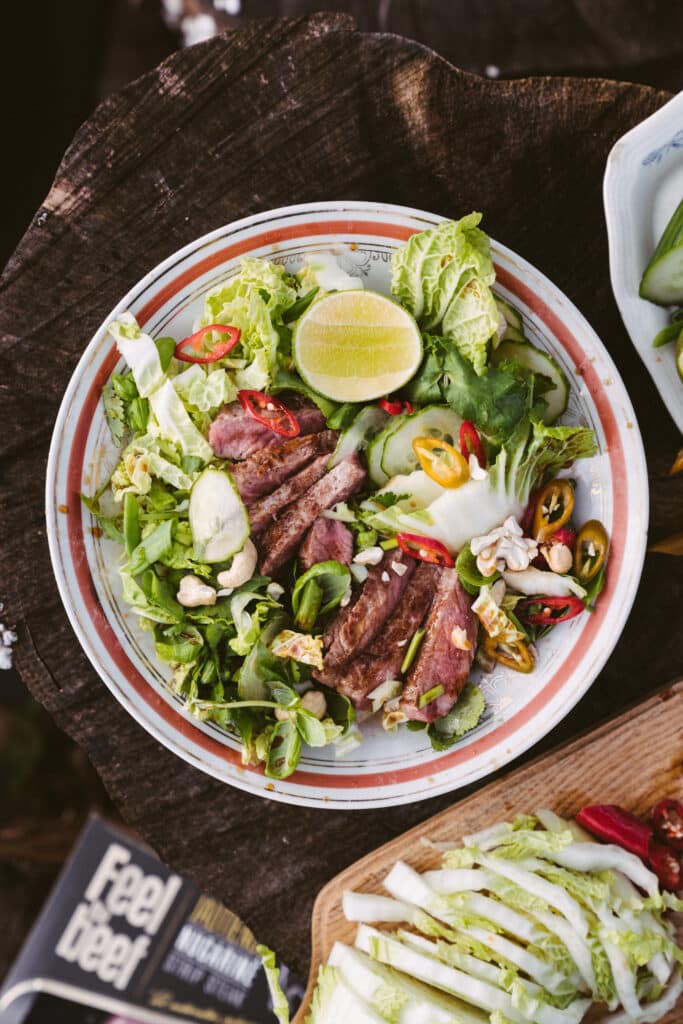 Ingredients
For the salad
1 aged beef strip steak at room temperature
half of a Chinese cabbage
one third of a large fresh cucumber
1 fresh chilli
large handful of cashews
large handful of fresh basil
large handful of fresh coriander
large handful of scallions
sea salt and freshly ground black pepper to taste
a touch of your preferred oil for cooking
For the sauce
2 tbsp of toasted sesame seed oil
2 tbsp of tamari soy sauce
2 tbsp of maple syrup
juice from 1/2 lime