I missed these so much! I think plain croissants make such an incredible sandwich base, I can't recommend it enough if you have not yet tried a croissant sandwich. And if you had these before but only at cafés, next time make some yourself. It makes a big difference when you start serious homemade layering by which I mean being generous with ingredients and adding a bit of something extra you really like. These look perfect when cut in two parts, so they're very picture friendly and I'm sure your friends would be just as excited to see these be cut in front of their eyes if you were to make a surprise picnic.
Be sure to not skip the dijon mustard part. The duo of beets and mustard is my new favourite combination which I think works great in this particular recipe. The decadent, filling croissant sandwich of your dreams. Let me know what you think once you've made it.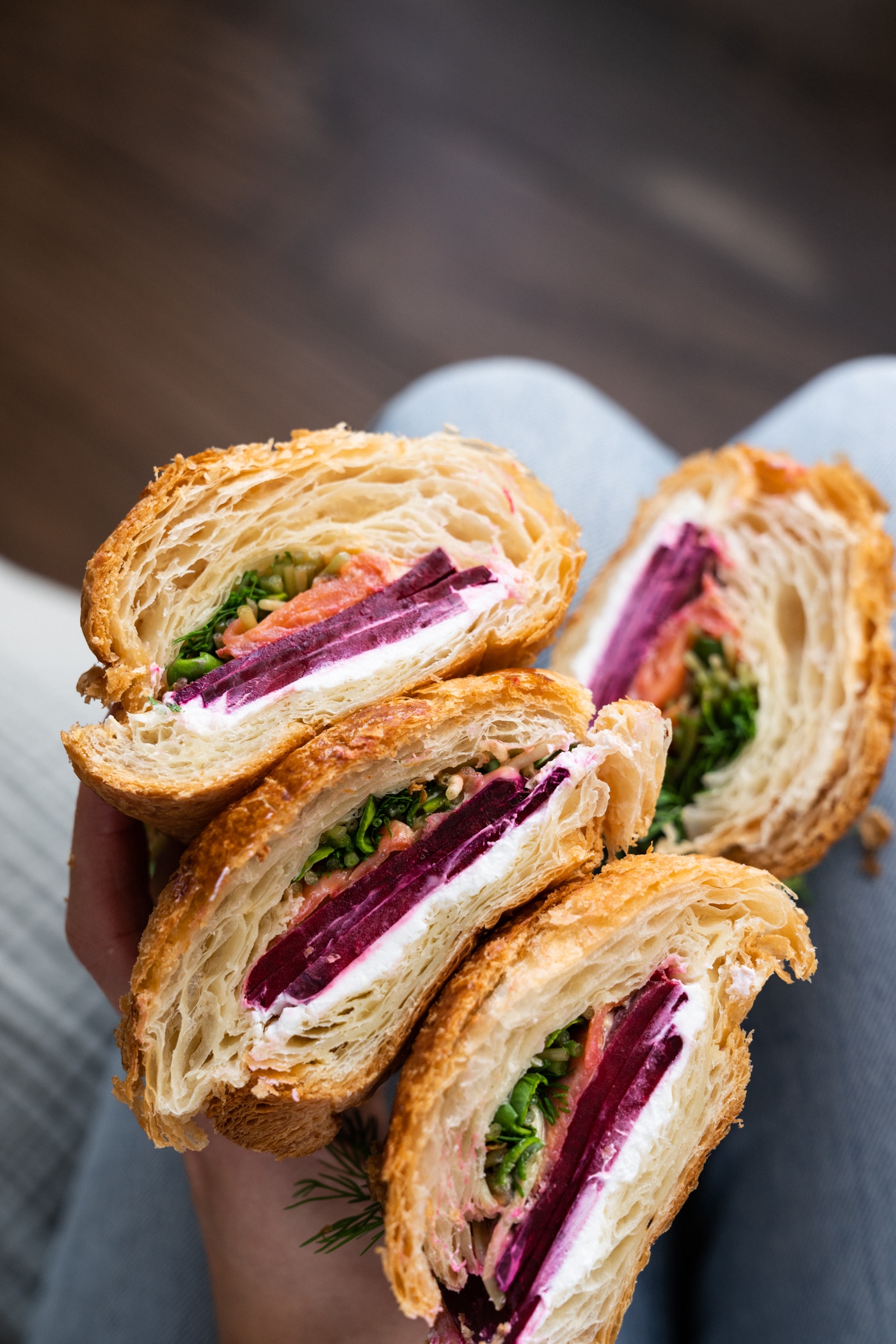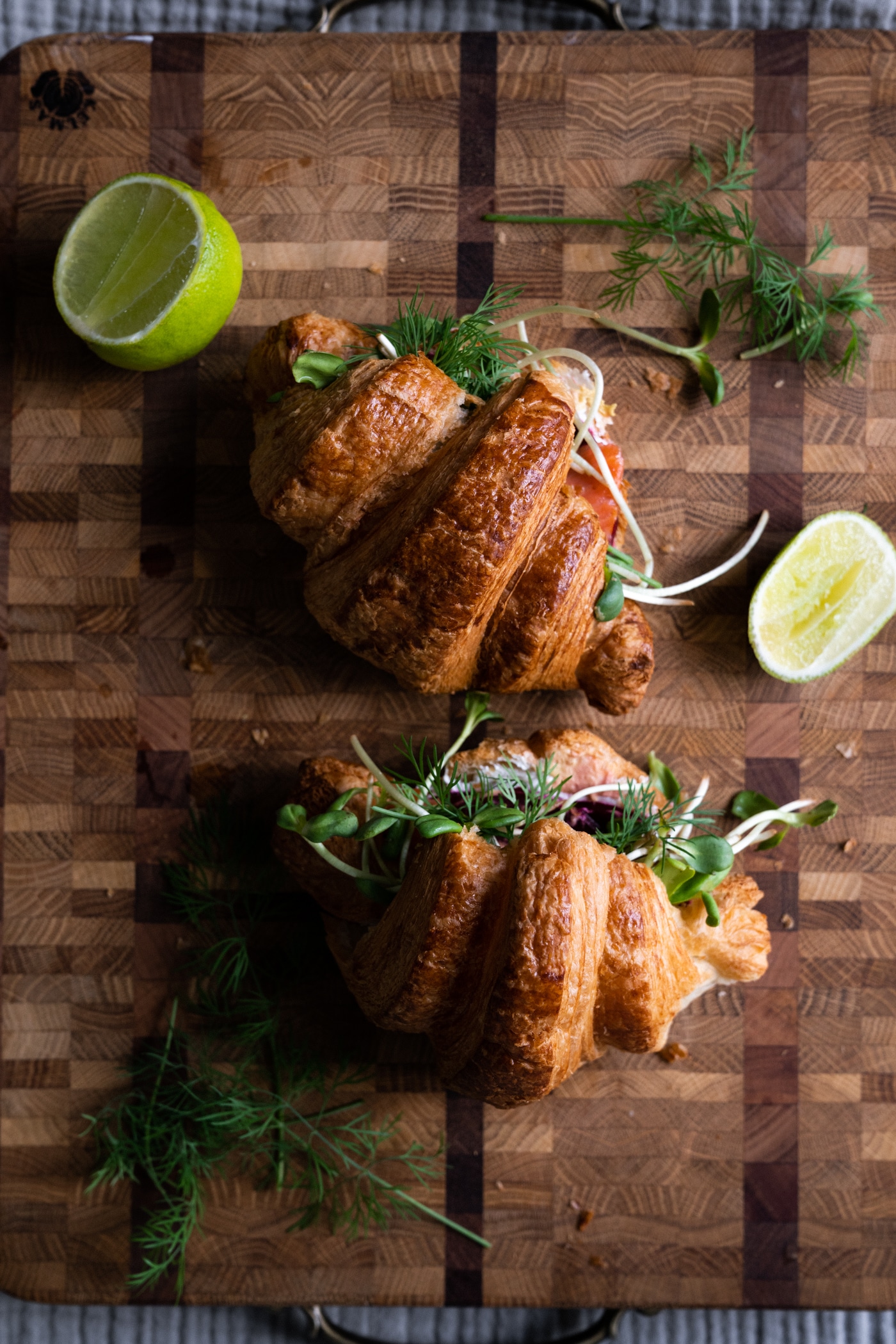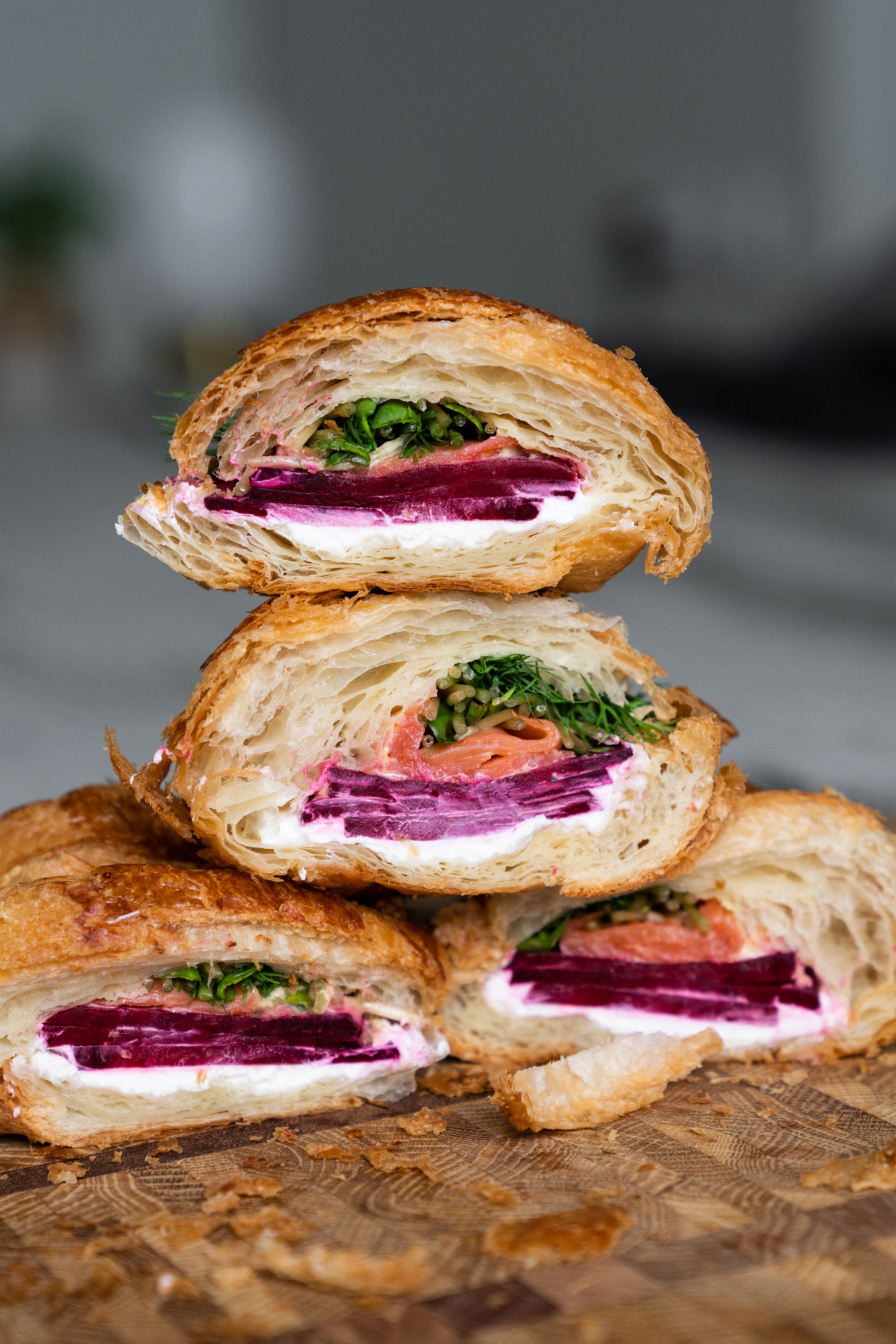 Instructions
Cut croissants in half.
Spread a thick layer of goat's cheese, top it with a couple of thin slices of crunchy fresh beets and a generous layer of dijon mustard.
Add some smoked salmon, drizzle lemon or lime juice on top then finish off with sunflower sprouts and fresh dill.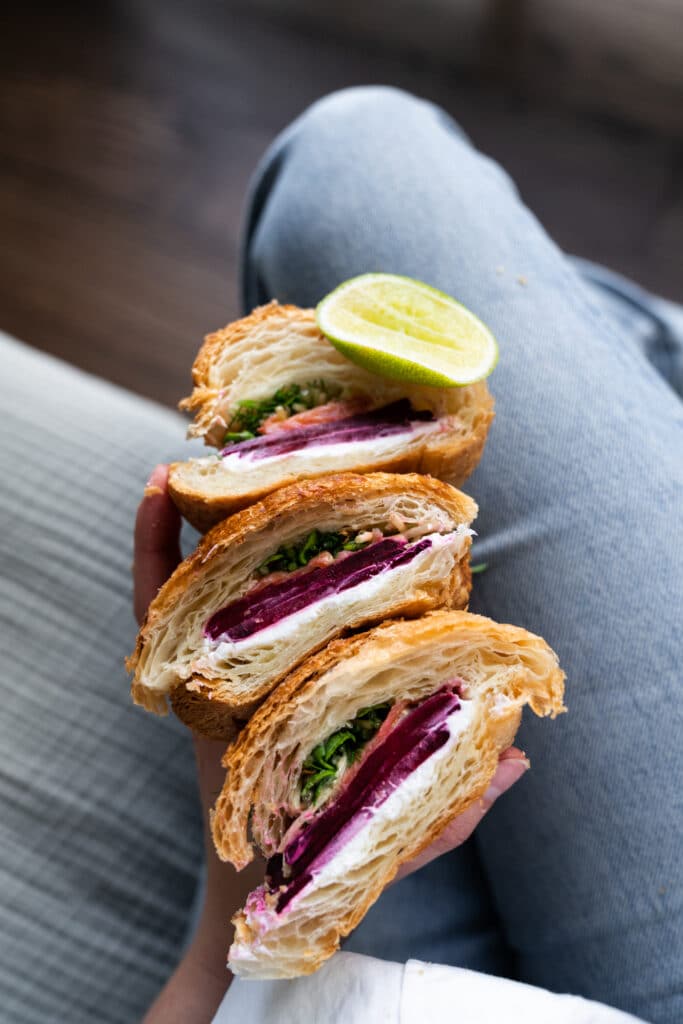 Julie's Tip
This recipe combines fresh beets with dijon mustard which is one of my new favourite flavour duos. Give it a go for an unexpected flavour explosion.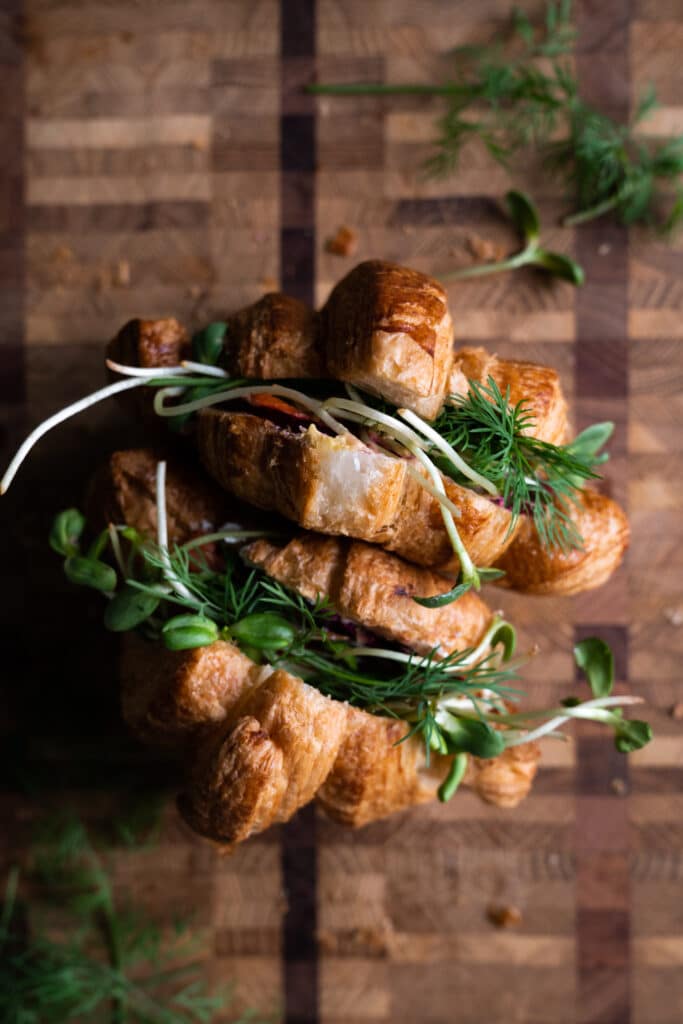 Ingredients
creamy goat's cheese
1 small fresh beetroot
dijon mustard⁠
smoked salmon⁠
lime or lemon
a handful of sunflower sprouts⁠
a handful of fresh dill