Broccoli Salad
My relationship with broccoli has improved by lightyears since I started blogging. The thing is, my family never really cooked with broccoli, except from my grandma's occasional crunchy salad or simple vegetable stew and my father's steamed broccoli with lemon and butter. That was probably the only modern broccoli meal I would see in my family's kitchen.
Times changed and my love for broccoli grew with every bite of sticky asian concoctions, creamy broccoli soups, oven-roasted broccoli with tons of garlic, oh, and broccoli rabe, of course.
Crunchy broccoli or to be more precise, fresh broccoli salads with creamy dressings are no novelty, but this one's my take on the latter. The cool thing about this recipe is that you can make it either vegetarian or vegan, the only difference being natural yoghurt in the dressing.
What's Cool About It
Vegetarian or vegan
Perfect for lunchboxes
Make-ahead recipe
Meal prep
Ready in 15 minutes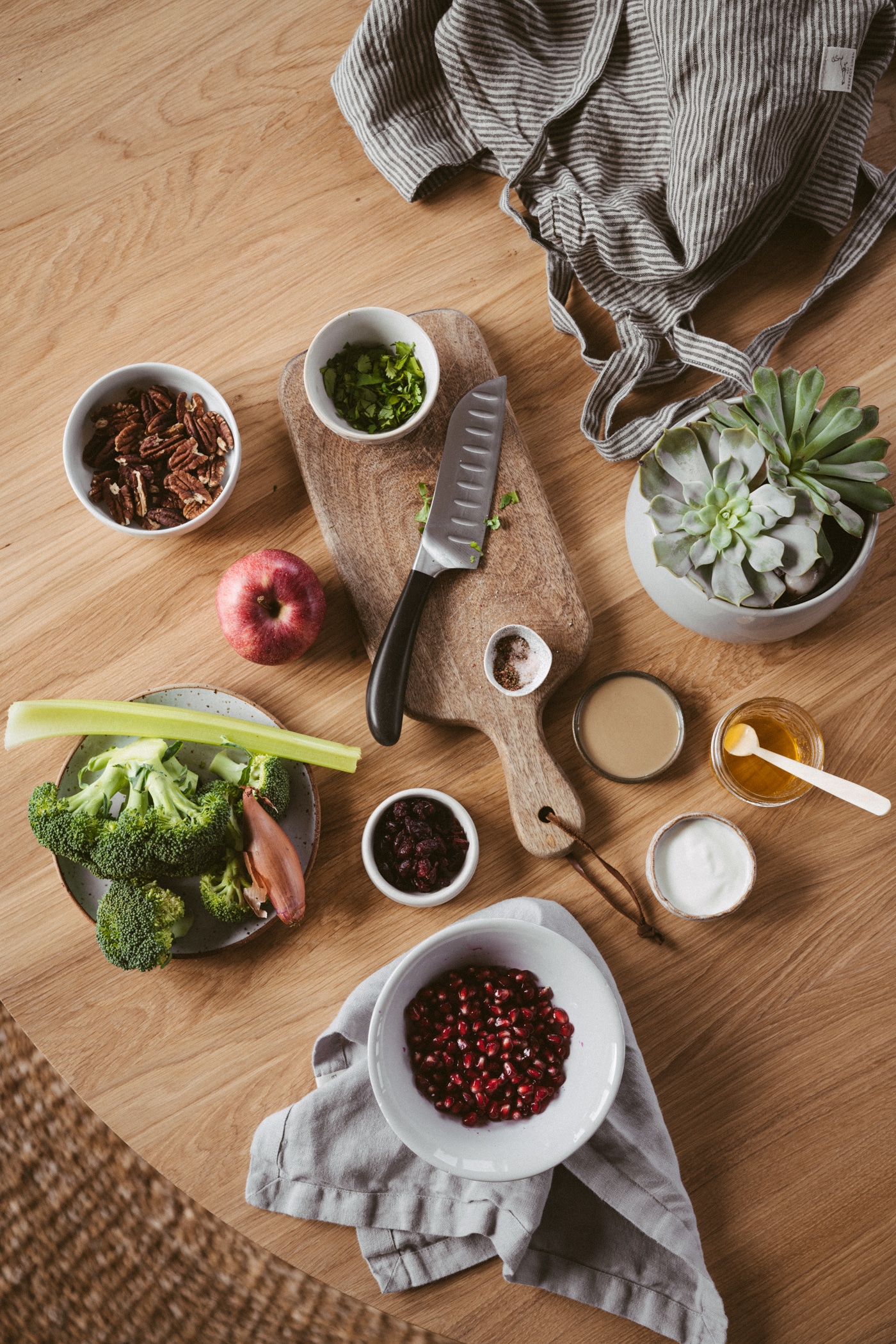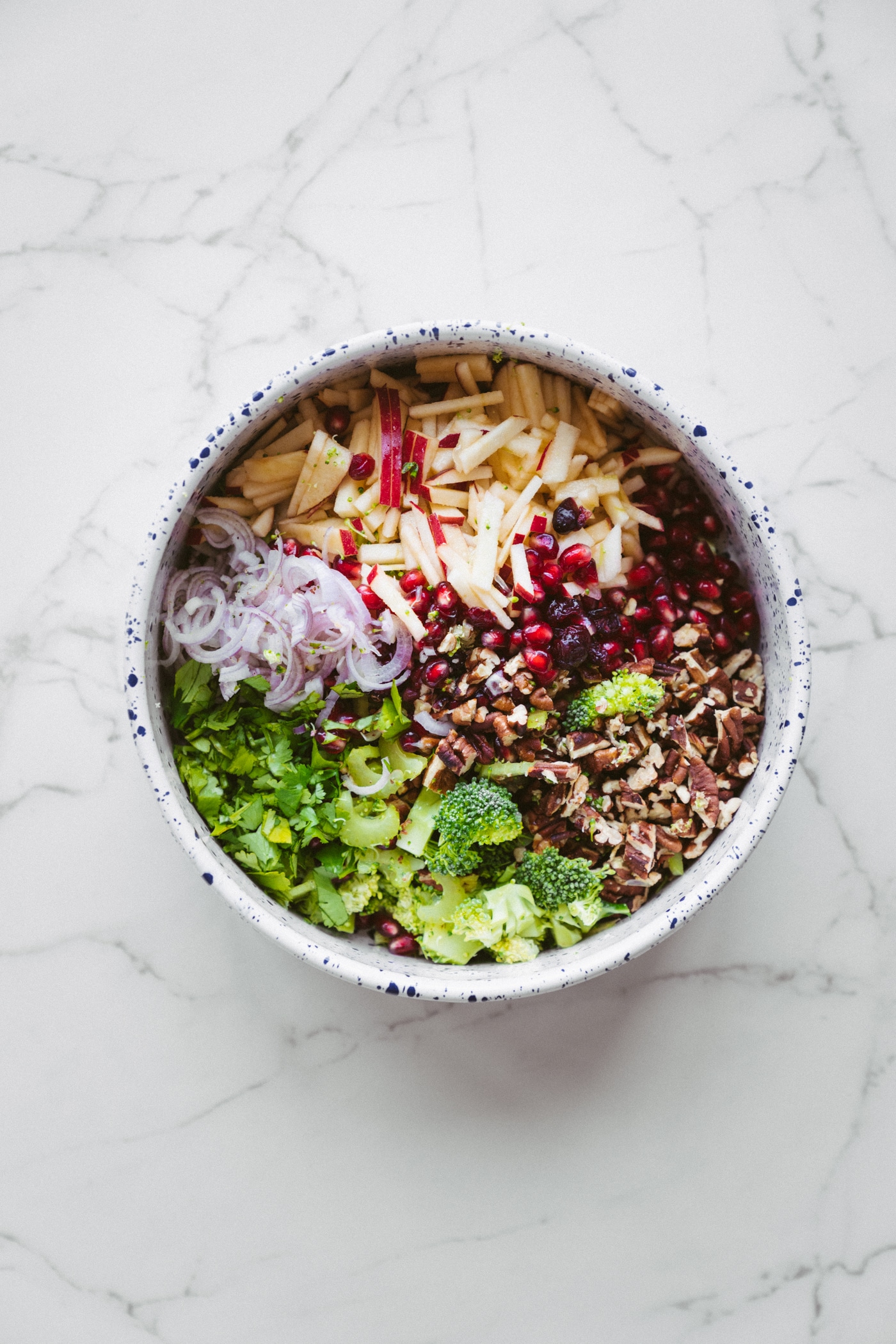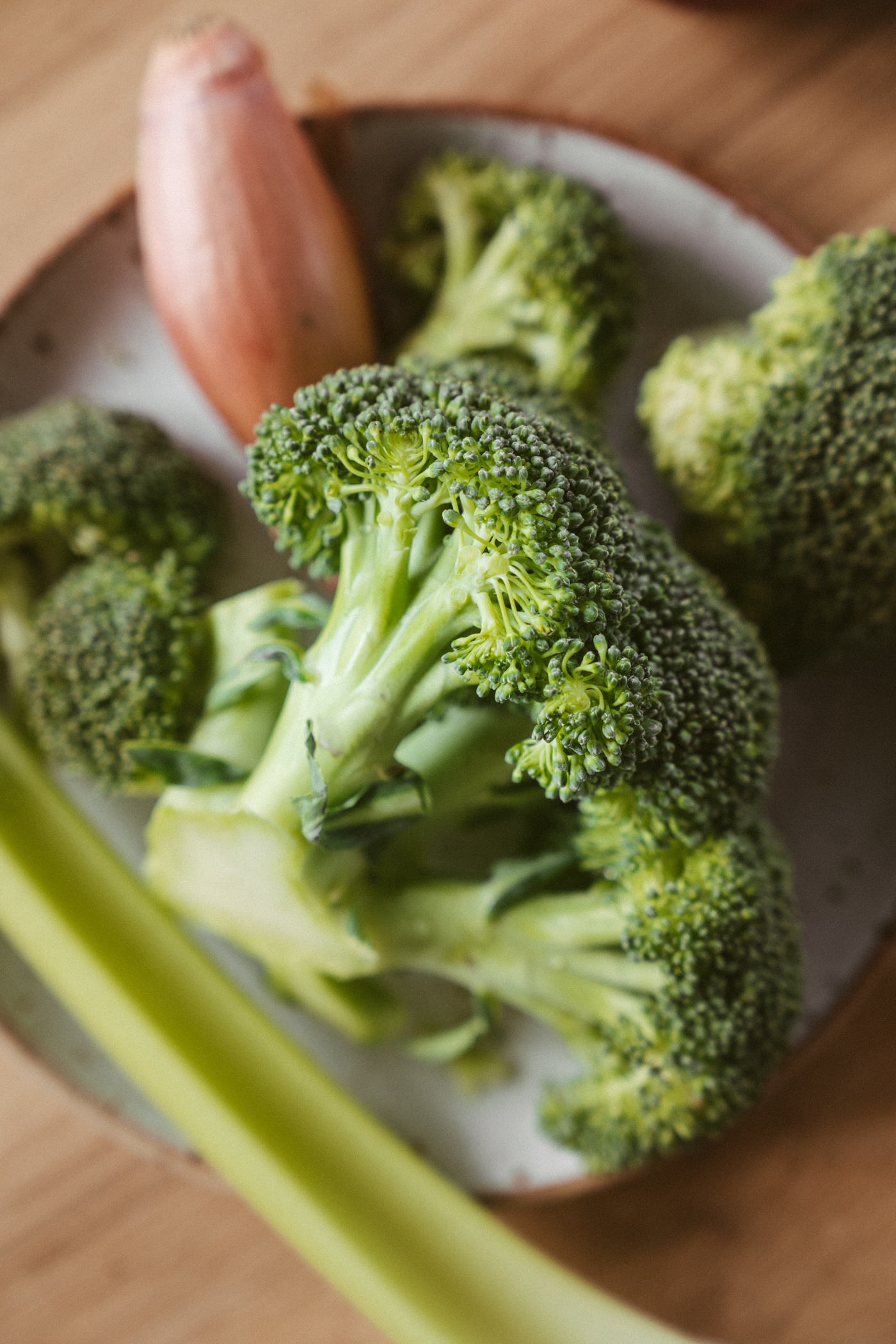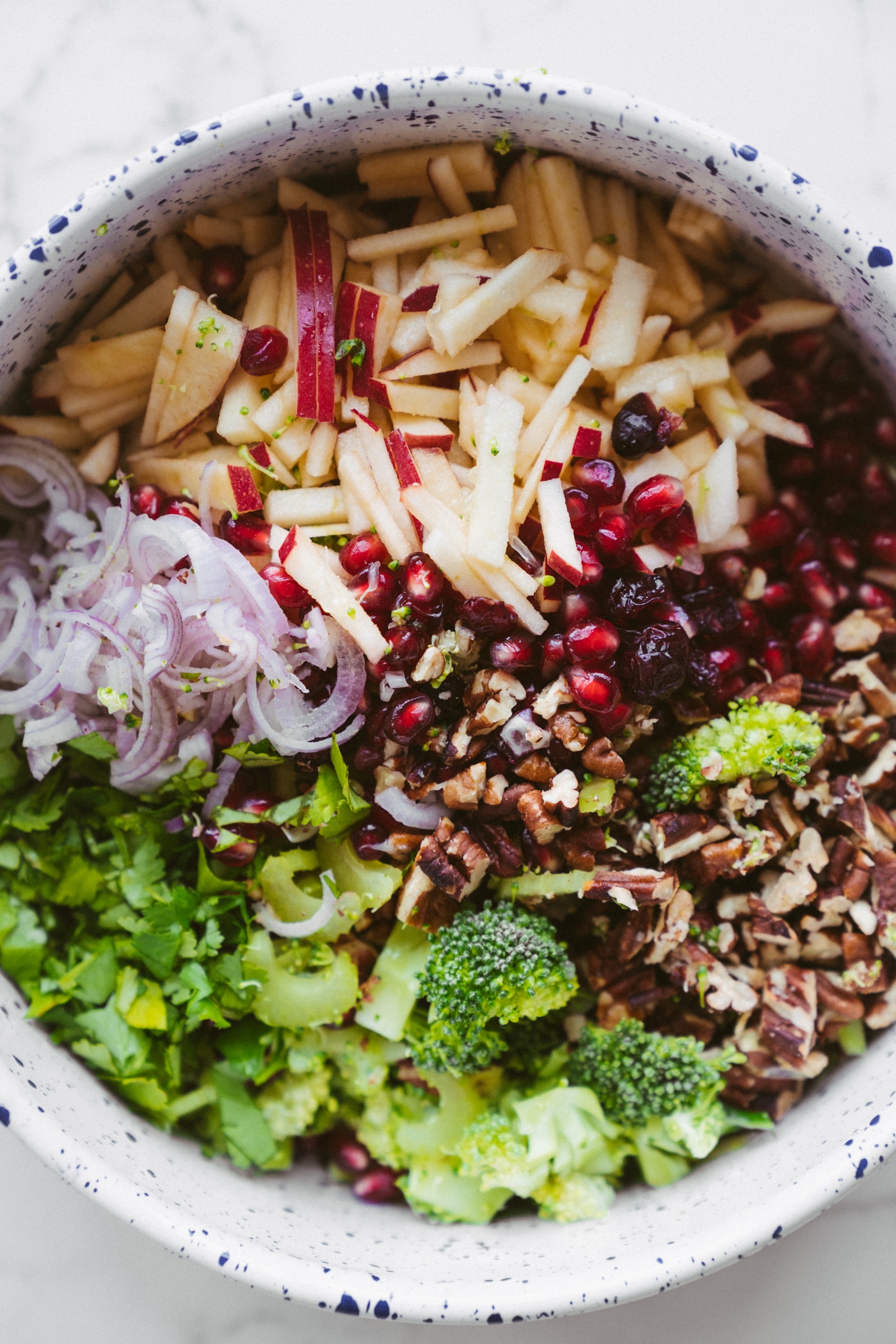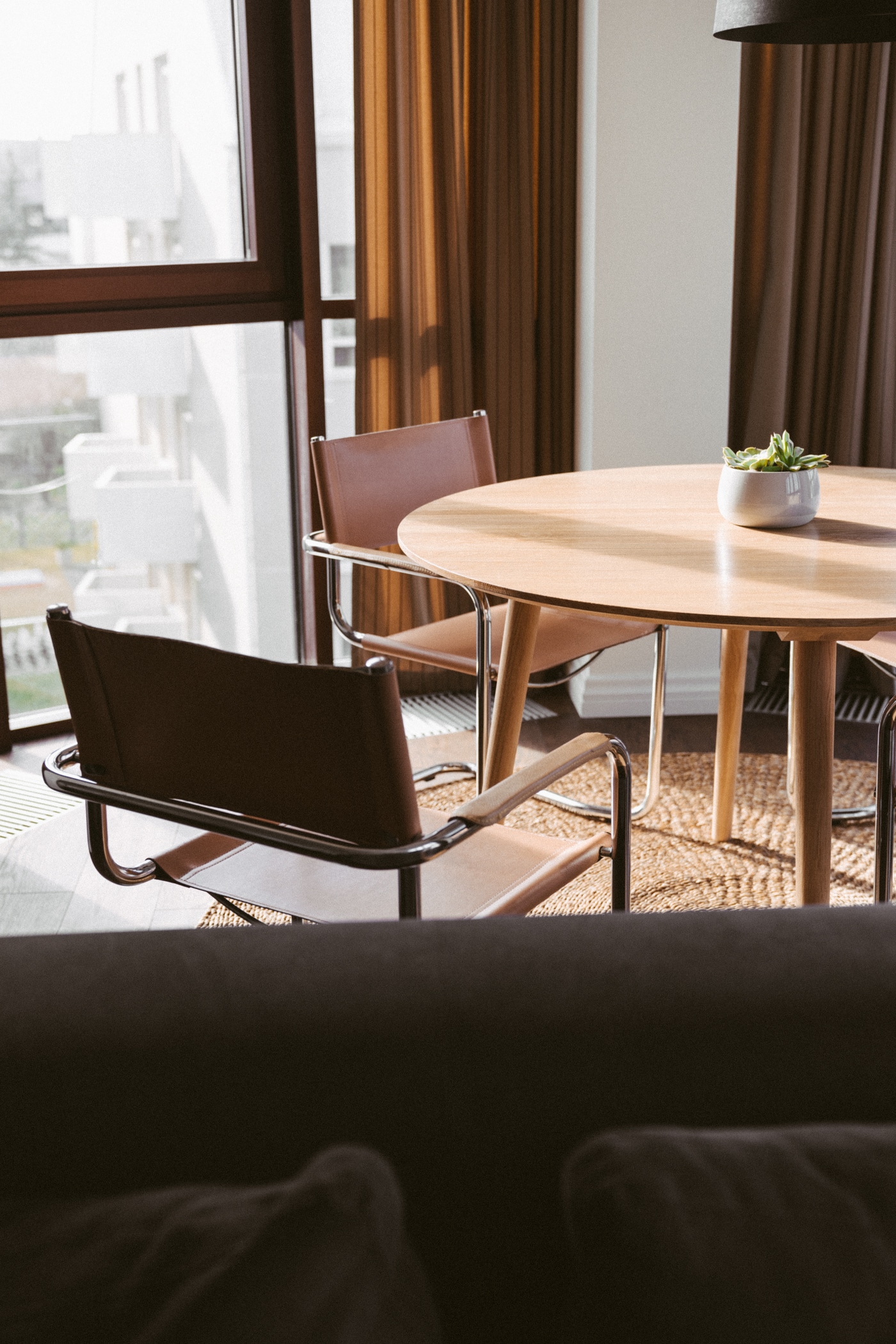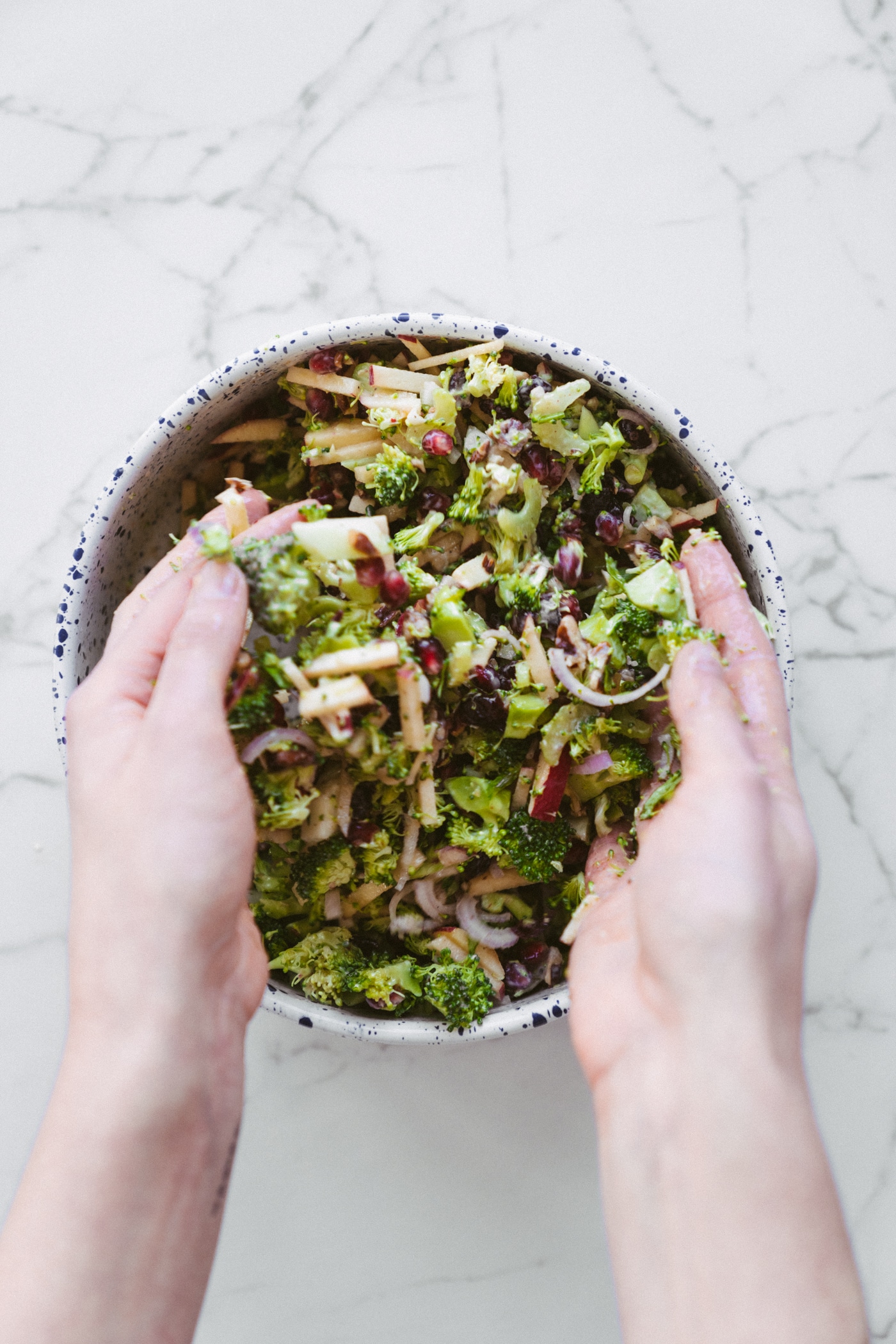 Instructions
Firstly prep the ingredients: chop fresh broccoli into very small pieces, chop up the shallot and parsley, toasted pecans, cut the celery stick into paper thin slices, cut apple into thin strips. Remove pomegranate seeds from the peel. Mix everything in a large bowl, add dried cranberries, squeeze lemon juice on top, drizzle with tahini, olive oil, yoghurt, sprinkle a couple of generous pinches of salt and black pepper. Mix everything using your hands. Adjust saltiness if needed.
Julie's Tip
If you prefer a less sweet salad, omit the apple completely.
To make ahead: Mix everything except the dressing ingredients in a large bowl, transfer into an airtight container to preserve freshness. Mix dressing in a separate dish and pour into an airtight container. Keep the salad and the dressing in the fridge until ready to eat.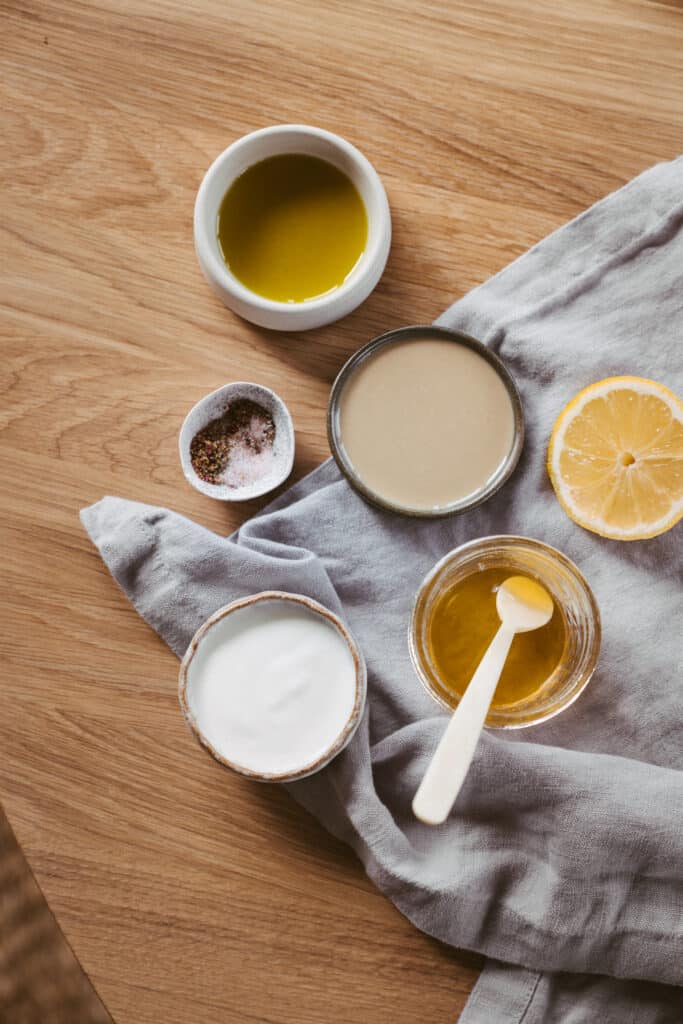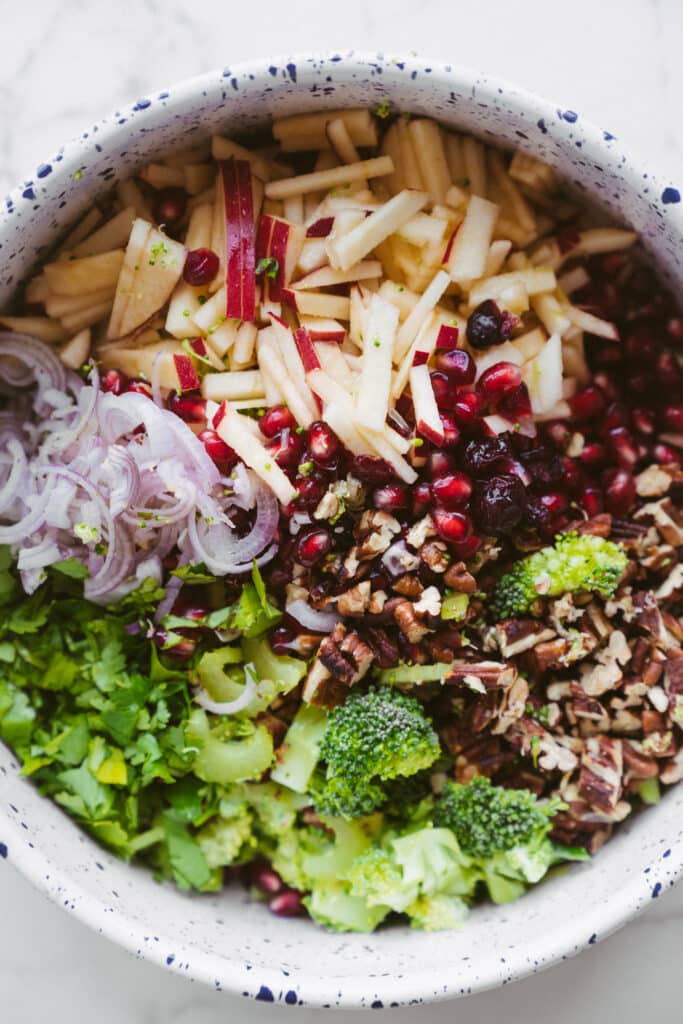 Ingredients
For the salad
250 g of broccoli
1 celery stalk
1/2 fresh crunchy apple (optional)
a handful of dried cranberries
a couple of handfuls of fresh pomegranate seeds
a handful of fresh parsley
a handful of pecans, toasted in a dry pan until fragrant
1 shallot
For the dressing
2 tbsp of natural yoghurt (use 1 tbsp of tahini instead for a vegan version)
2 tbsp of light tahini
juice of 1/2 lemon (+ 1 tbsp of lemon juice for a vegan option)
2 tsp of honey (maple syrup can be used instead for a vegan option)
sea salt and freshly ground black pepper to taste
1-2 tbsp of extra virgin olive oil