Lemon Chicken
This recipe requires no introduction. Three simple key ingredients, lots of flavour. Simply one of the best ways to cook chicken without fuss.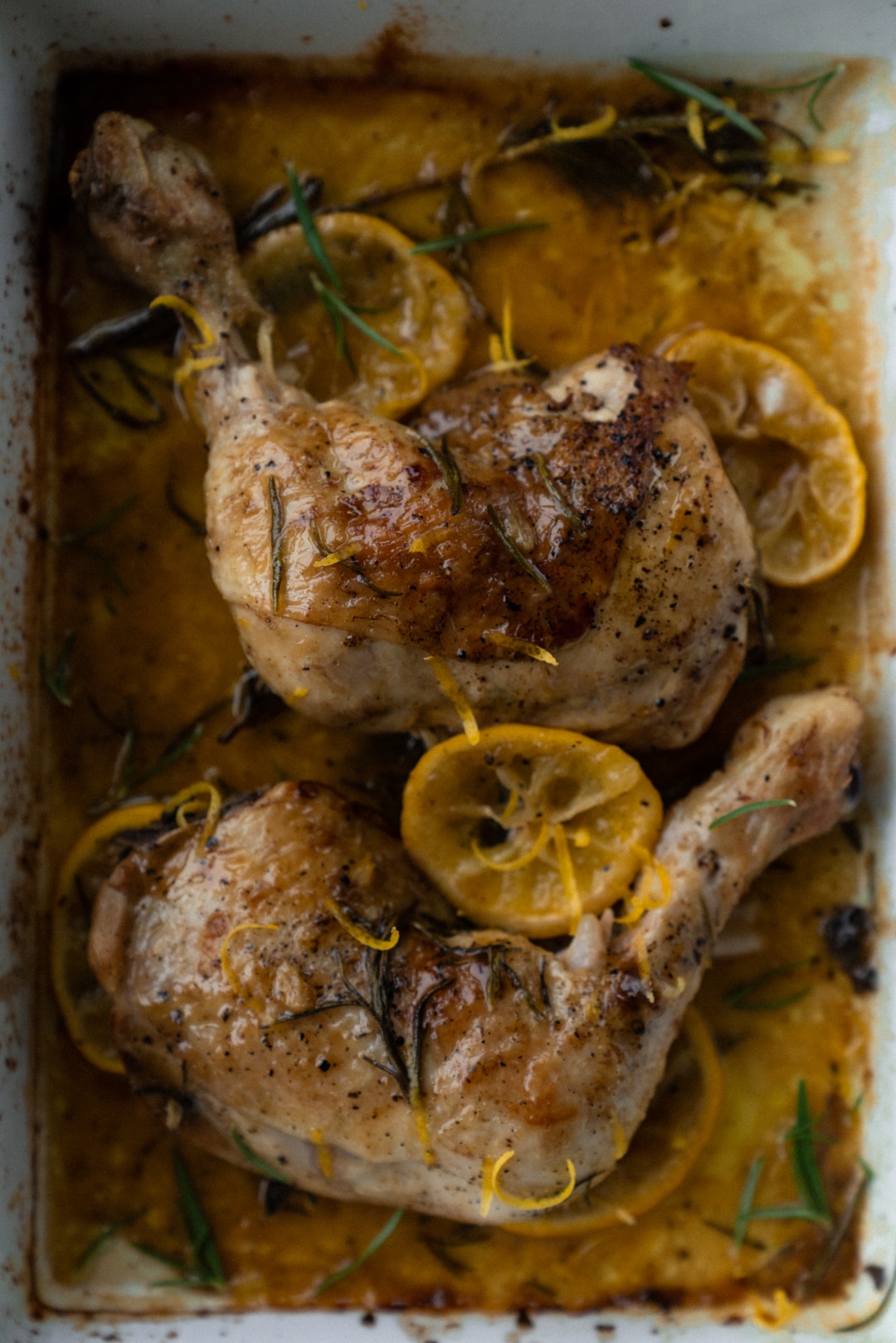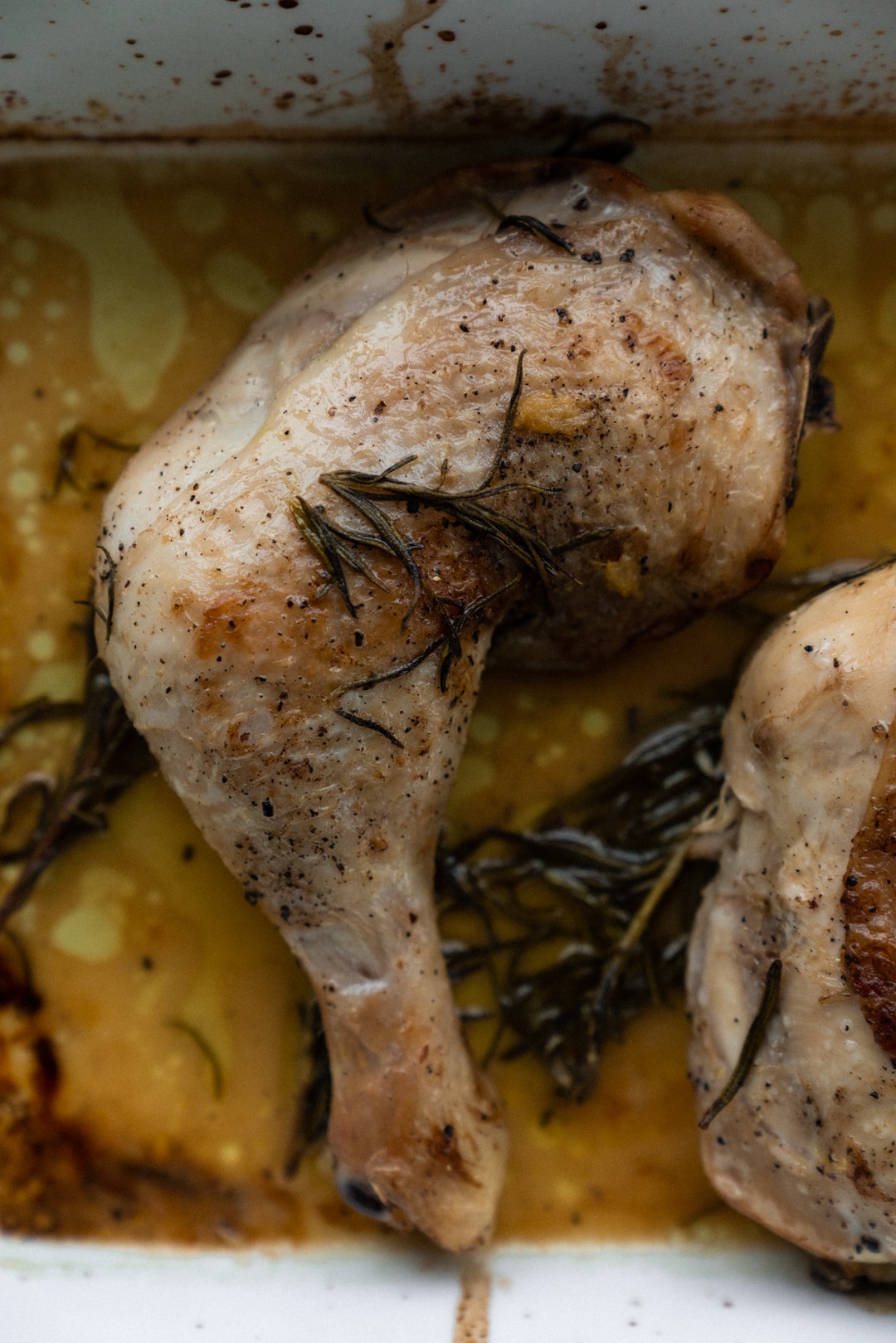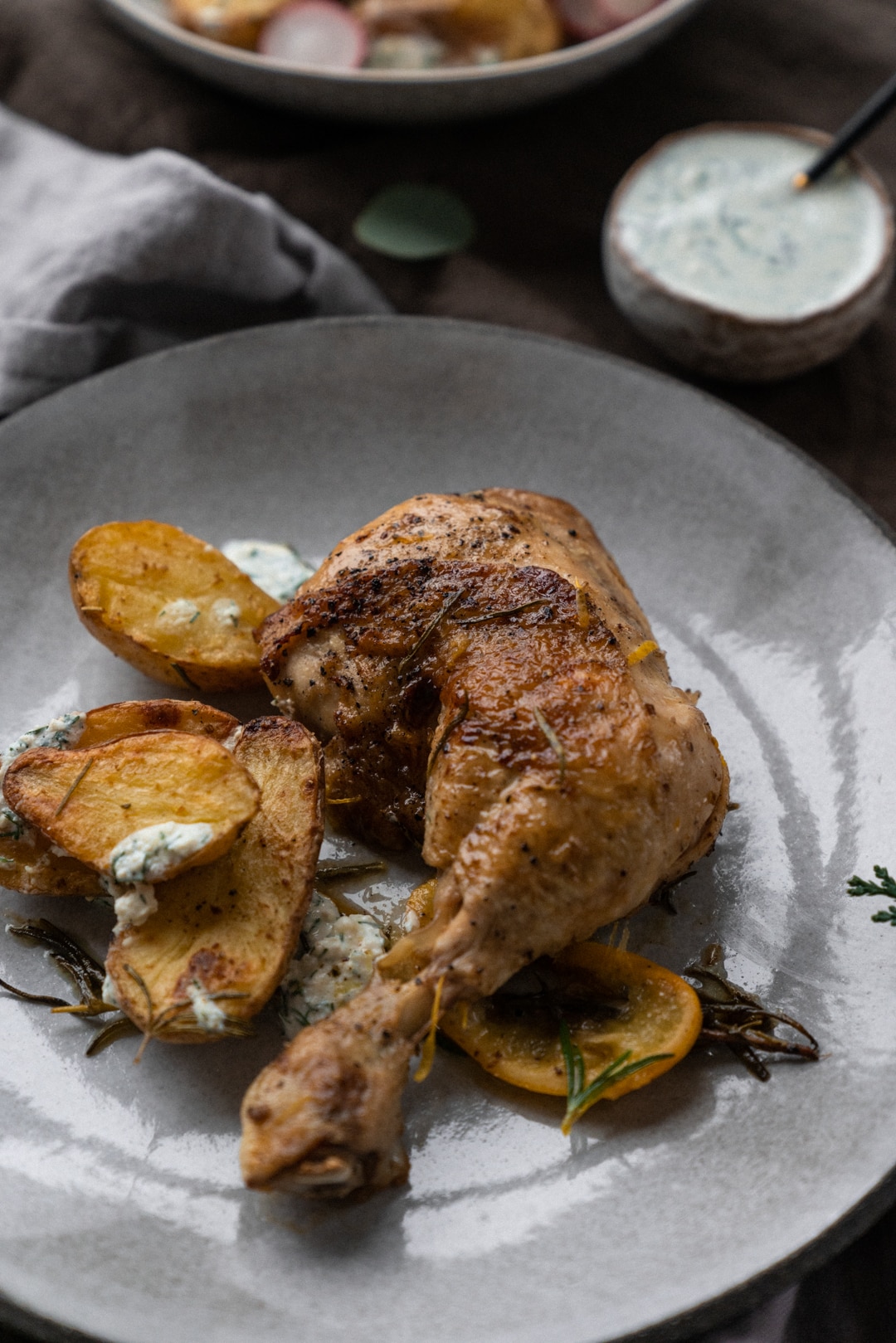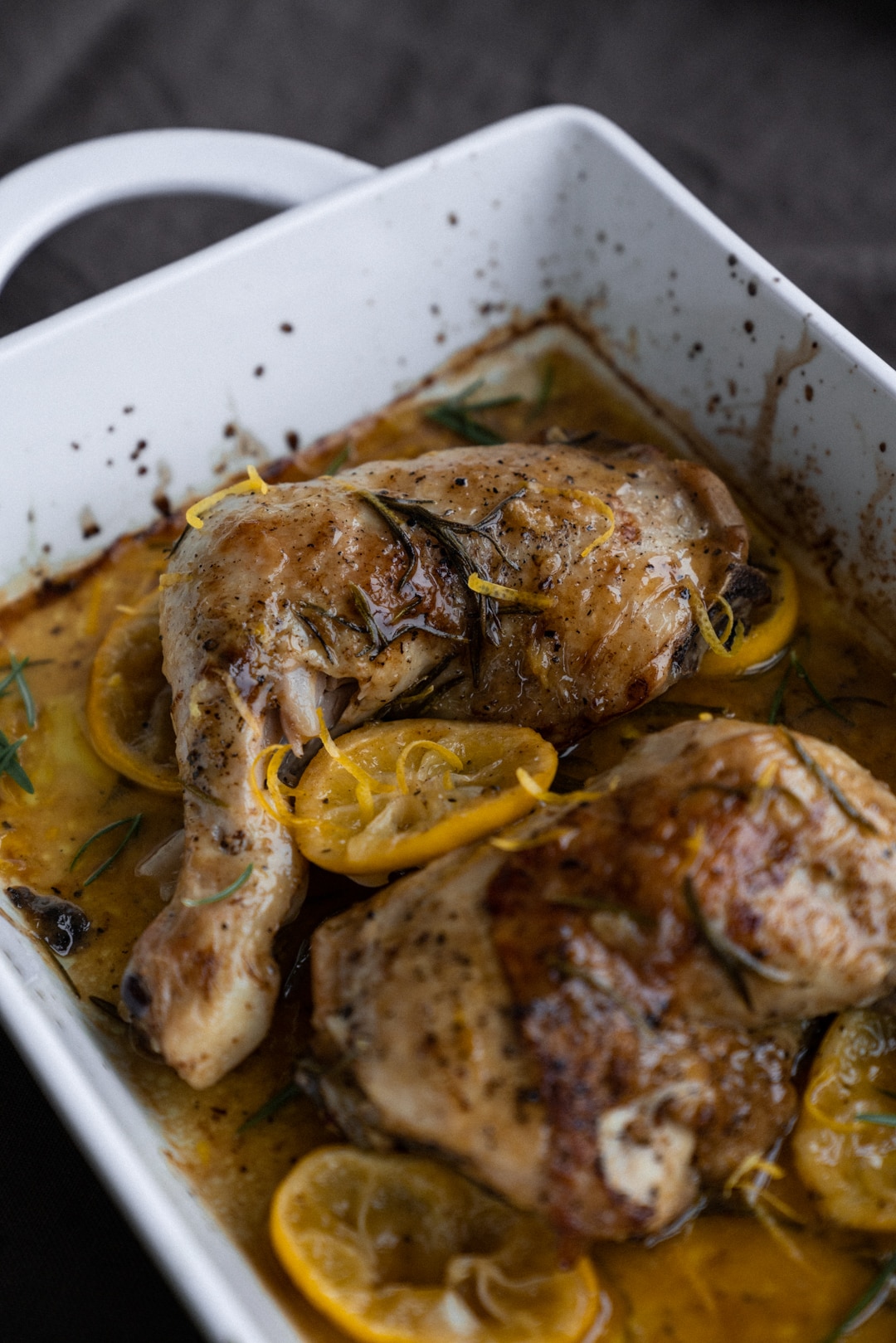 Instructions
Heat a large frying pan, melt 1 tablespoon of butter in it. Pat the chicken legs dry and add to the pan to crisp up both sides. Salt and pepper generously while the chicken is cooking.
In the meantime, preheat your oven to 160°C (fan setting) or 180°C (no fan). Transfer chicken to a roasting dish, squeeze 1 lemon over it, add rosemary under the chicken legs, cover with foil and place it into the oven for 1 hour. Do not wash that frying pan in which you cooked the chicken, you'll deglaze (preserve the caramelised flavourful bits) it for the sauce.
When the chicken is done cooking (it should be really tender with meat easily falling off the bone once touched with a fork), melt another tablespoon of butter in the same pan, pour in all of the chicken juices from a roasting dish, add a couple of slices of lemon, squeeze in additional juice from 1/2 or 1 whole lemon and cook until it thickens slightly. Finally pour it over the chicken and serve immediately with roasted potatoes and lemon zest.
Goes well with my Oven Roasted Potatoes with Creamy Garlic Sauce.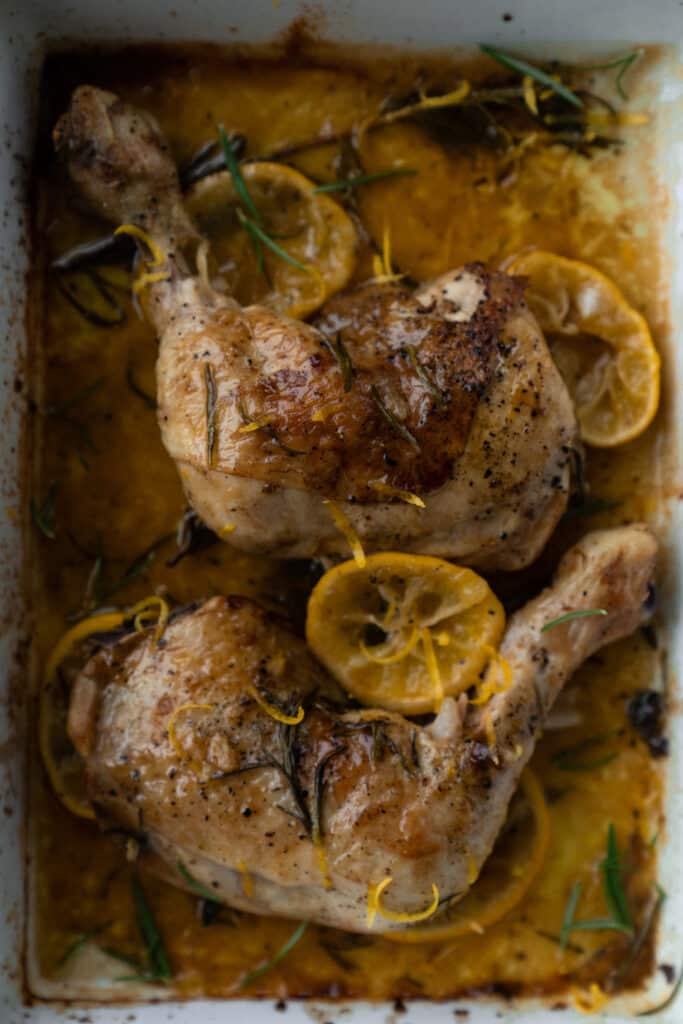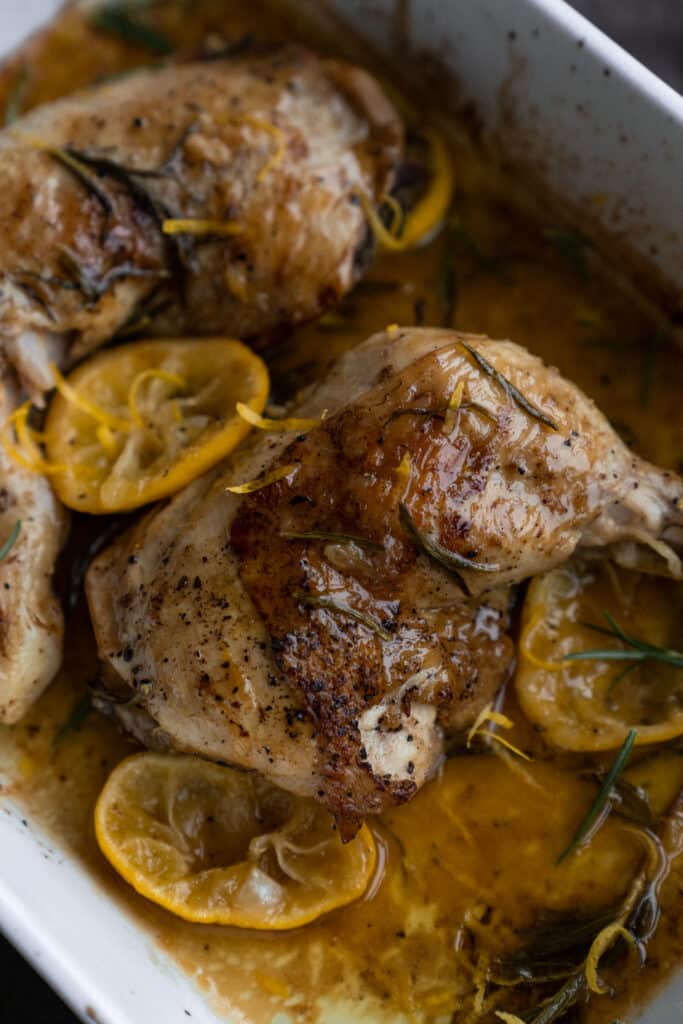 Ingredients
2 or 4 chicken legs
2-3 lemons
zest of 1 lemon
2 tbsp of butter
sea salt and freshly ground black pepper to taste
few springs of fresh rosemary