Hello And Welcome to Kitchen Julie
As it's only been a short while since the launch of my new website, I think I owe you an introduction. After all, a lot has changed over the last couple of years, thus I feel like you may no longer (or not yet) know me. The past year was an emotional roller-coaster for me as amongst various personal changes I also had a fallout with the publishing house in Lithuania which had published my first ever cookbook back in 2021. I went through a painful experience of lies and manipulations after I started challenging them for a growing debt on my account. Instead of celebrating my first book, I was chasing pay checks and trying to figure what was actually happening. This situation affected me in the most negative ways. My credibility was questioned as more and more customers who purchased my book have never received it. My book was suddenly gone off the shelves but I couldn't inform the KJ community about what had happened as I myself was not aware. I was lost and confused. The publisher eventually went bankrupt in June 2023 with a total debt reaching half a million euros.
It is still hard to believe, but after endless negotiations my lawyer managed to get me the full rights of the KitchenJulie book so I could publish another edition on my own. It is currently in the printing house and should arrive around the 1st of December. Feels like the beginning of a new Era. When one door shuts, another one opens, so they say.
Enough about the book, time to share some facts about me.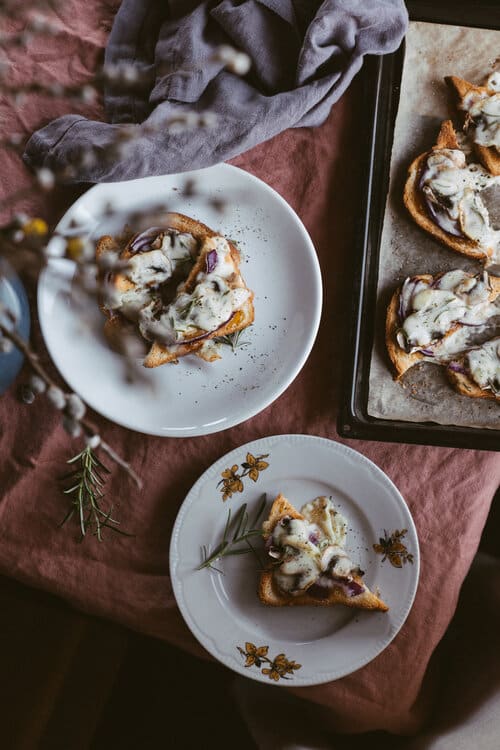 Some facts about me
I turned 30 on the 26th of August '23.
I got engaged.
I have an orange cat. His name is Alexander, but he goes by "Sasha".
I live in Vilnius with my fiancé and the cat.
I am a model turned food blogger.
I still travel for modeling, but the majority of my time is dedicated to Kitchen Julie.
I do not follow any restrictions when it comes to food, but I do aim for a wholesome and nutritious diet. No matter what I eat, it has to be, what I call, happy food.
I can not imagine my life without a generous dose of nature.
I work out regularly, be it yoga, pilates, or a session at the gym with my trainer.
My weaknesses are design, music (soft spot for vinyls), art, horse riding.
I film, photograph and edit everything you see here and on my social media channels myself (with rare exceptions) – I'm a one woman team.